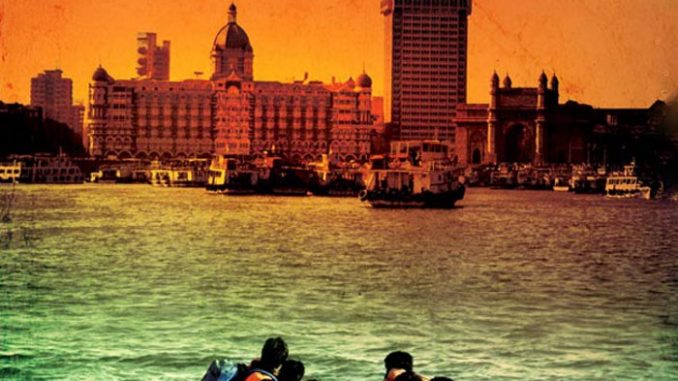 Music Review
The Attacks Of 26/11
Music By: Rooshin Dalal, Amar Mohile, Kaizad Gherda, Vishal R.Khosla, Sushil R.Khosla, Sukhwinder Singh
Directed By: Ram Gopal Verma
Cast: Nana Patekar, Sanjiv Jaiswal
Review By: Faisal Saif
Ratings: * * * 1/2
The Attacks of 26/11 was always in the News for various reasons. Ace director Ram Gopal Verma made sure to maintain the film's secrecy by all means. Before revealing the Official Theatrical trailer, The 'Fearless' Film maker flashed the first few minutes of the film thru Social Media such as Twitter, Facebook and YouTube. And the result? This step was widely appreciated!!!
The film's music does not have the so called 'Regular' songs in it. But once you hear them, You will be automatically transformed into another world. A world of Fear, A world of Blood, A world of Anguish, A world of Reality. The First Track is "Maula-Maula" which is brilliantly sung by the composer Rooshin Dalal and Sukhwinder Singh. This track has the routine 'RGV' touch with a blend of Fear and Scream. The 'Shloks' and drum-beats in the song are sure to hit your heart very hard. The next small track is "Aatanki Aaye" sung by Jaspreet Jasz. This number gives you a heavy-metal rock feeling with lyrics that pinches brain and stays in your mind. The third is "Khoon Kharaba Tabaahi" with Suraj Jagan in Vocals. This one is a Soft-track with some really Hard-Hitting lines such as 'Kaun Hai Yeh Haiwaan, Kaun Hai Yeh Shaitaan'.
Fourth comes "Raghupati Raaghava" with the poetry by Liaqat Jafri and singers Sanah Moidutty, Anita Sridharan, Bornalee Deuri, Vishal R.Khosla, Arun Jugle and the Team. I assure and guarantee you about this song making you cry and remember that scary era of 26/11 Attacks. Fifth one is "Raghupati Raaghava Raajaram" in Sukhwinder Singh's voice. A very well musically blend electronic track with superb backing vocals. The last one is "Hame Ranjo Gum Se" which has voices of Nana Patekar and Madhushree keeps you stunned and surprise!
Full marks to director Ram Gopal Verma who with brilliant sense of music extracts such an amazing score from the Composers. The film's score will not only takes you back in that era, But also stays with you forever.
The music of The Attacks Of 26/11 allows you more curiosity to watch the film.