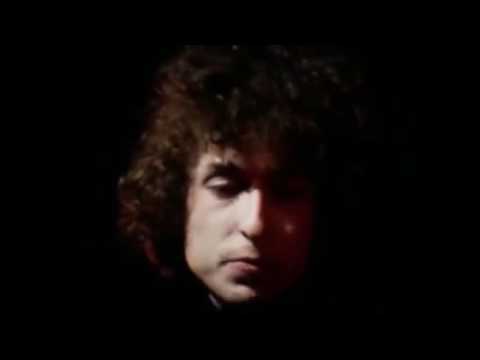 You can publish this article on your website as long as you provide a link back to this page.
This article was last updated on April 16, 2022

Price Drop Bob Dylan The 1966 Live Recordings Box set, Live
By Stephen Pate – Imagine my surprise when I checked the pre-order page for Bob Dylan's The 1966 Live Recordings Box Set and it dropped again to $106.39.
Two weeks ago Amazon.com dropped the price to $119.99 from the retail $149.99. If you already ordered from Amazon.com in the US, they will invoice the lower price, unless the price increases before the November 11, 2016 release date. Just to be sure I cancelled my first order at $119.99 and re-ordered at $106.39
I going to speculate why Amazon has dropped the price twice in 2 weeks: the box set is not selling. If the latest Dylan bootleg was selling like hotcakes, you wouldn't see anymore than one price discount and usually on listing day.
Amazon have this amazing pricing computer system that re-prices stock millions of times a day. It's one of their secrets that makes them the largest online reseller. I'll bet the price drop came from Sony who can't be moving enough refrigerators and color TV's as Dire Straits sang.
This is highly unusual for an album to get discounted 30% before it is released. Bob Dylan garnered reams of positive press after his award of the Nobel Prize for Literature, deep discounts on the artists' latest release seems incomprehensible. People are buying Bob Dylan records after the announcement. The Essential Bob Dylan jumped on the Billboard 200 at # 76 list after people started buying it again. Bob Dylan Essentials Breaks Billboard 200 after Nobel Prize
Alternatively, Amazon did a Gold Box special on Lady Gaga's Joanne for a few hours and that LP is # 1 on the Billboard Hot 200 this week. Perhaps Sony wants to run The 1966 Live Recordings Box Set up the charts. It would look good on them and Dylan.
What's in The 1966 Live Recordings Box Set
The 36-CD box set has every concert Bob Dylan played in North America, Europe and Australia on World Tour 1966. The concerts more or less followed the format of first half Dylan on guitar alone and the second half a rollicking rock and roll frolic through his new material with The Band (before they were The Band.)

Bob Dylan World Tour 1966 Australia
If Bob Dylan fans took a hard look at it, how many people want to listen to the same concert over and over on 36 CD's? Another way to look at is – each CD cost less than $3 each a bargain and there is a new booklet with the boxed set described as liner notes "by Clinton Heylin, a consultant on the project and author of JUDAS!: From Forest Hills to the Free Trade Hall: A Historical View of Dylan's Big Boo, the definitive written account of Dylan's historic and pivotal 1965-66 world tours."
<
I was questioning my sanity in ordering the box set. I already have at least 6 of the tour dates on various other bootlegs and I rarely listen to any of them except Melbourne, Australia and the Royal Albert Hall/Manchester concert. But I did order the box set.
Sony says the concerts have been "meticulously researched, curated and restored for this extraordinary collection." Some of the recordings are from the PA system soundboard or were recording by CBS Records and should be good quality. 5 concerts are from audience tapes and are not that great, more historical documents than pure entertainment. It's hard to isolate the audience when someone is in the audience with the tape microphone.
Bob Dylan 1966 Concerts Soundboard recordings
Sydney, April 13
Melbourne, April 20
Copenhagen, May 1
Dublin, May 5
Belfast, May 6
Bristol, May 10
Cardiff, May 11
Birmingham, May 12
Liverpool, May 14
Leicester, May 15
Sheffield, May 16
Newcastle, May 21
Paris, May 24
CBS Records recording
Manchester, May 17
London, May 26 and 27
Glasgow, May 19
Edinburgh, May 20 and 21
Audience Tape
White Plains, NY
Pittsburgh, PA
Hempstead,NY February 26
Melbourne, April 19
Stockholm, April 29
Alternatively you can get one concert on The Real Royal Albert Hall 1966 Concert." It was previously released as The Bootleg Series, Vol. 4: Bob Dylan Live, 1966: The Royal Albert Hall with a one song change.
According to Sony, this was actually the mislabeled Manchester show. "The REAL Royal Albert Hall concert, originally recorded for a live album by CBS Records, is finally being released as a standalone 2-CD set, titled
For the contents of each CD see Every Date on Bob Dylan's 1966 World Tour Coming on 36 CD's
Click HERE to read more