This article was last updated on April 16, 2022
Canada:

Oye! Times readers Get FREE $30 to spend on Amazon, Walmart…
USA:

Oye! Times readers Get FREE $30 to spend on Amazon, Walmart…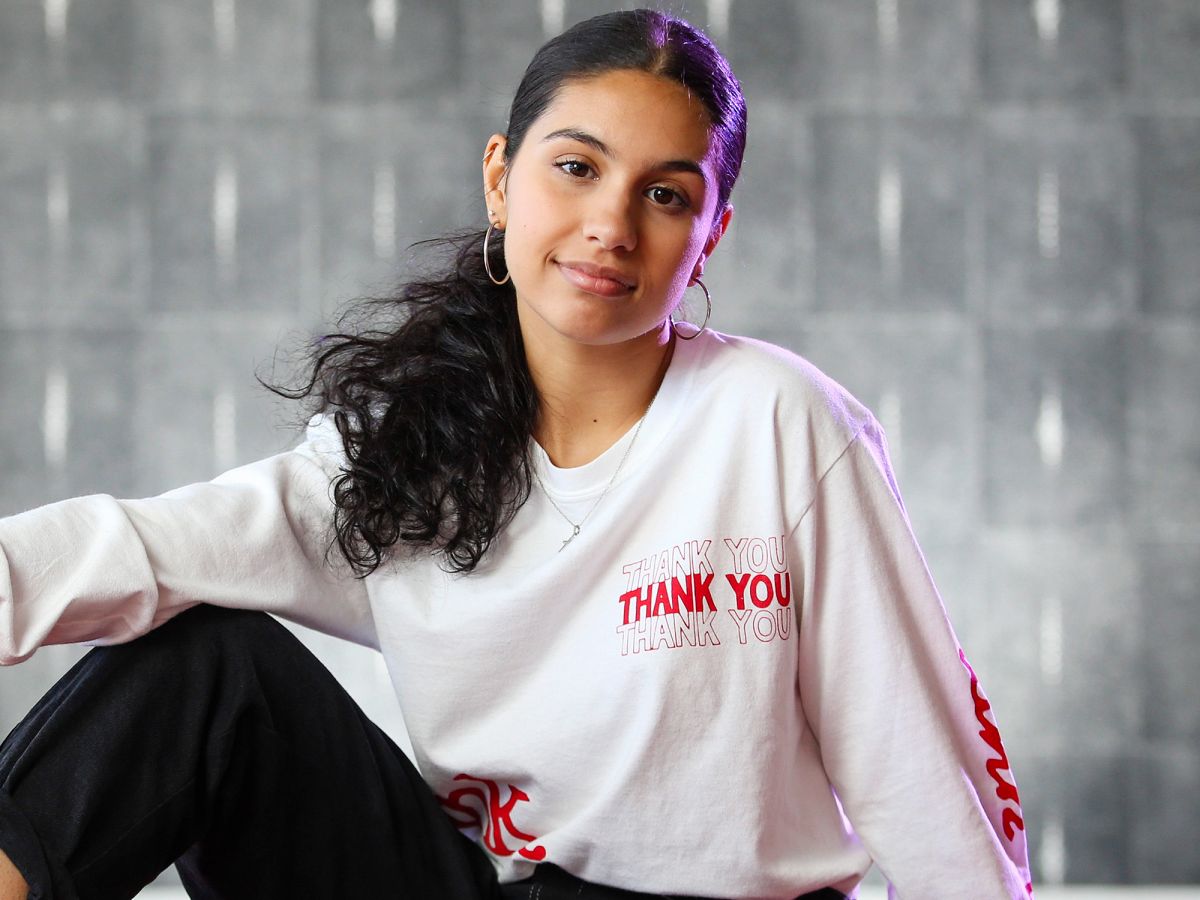 Alessia Cara isn't an up and coming artist anymore. She's taken home a Best New Artist Grammy earlier win this year, has scored No. 1 pop songs with "Here" and "Scars to Your Beautiful," and helping to drive a 100% increase in National Suicide Prevention Lifeline calls for help with her appearance on Logic's "1-800-273-8255." (By the way, she's only 22 years old.)
Later in 2018, Cara will release her untitled sophomore album, the follow up to 2015's Know-It-All, and this time, she took full control of songwriting duties ; lead single "Trust My Lonely" drops today.
Refinery29 spoke to Cara about breaking the mold of what a woman pop star can look and sound like, supporting other, underrepresented women in the industry, and how she turned crying on the bathroom floor into a song.
Refinery29: What about your upcoming album are you excited about?
Alessia Cara: "It is my first album in three years, so just getting new music out is exciting for me. I hope people enjoy the new sounds I'm experimenting with, it's a little more mature and I'm talking about things with more vulnerability. It's a change from the first album, which was written and released when I was still a teenager. Now I'm more open and comfortable with myself, so I'm able to talk about things more freely."
Tell me about your new single, "Trust My Lonely."
"I initially wrote about my insecurities. It was at the beginning of the album writing process, and I was insecure about writing on my own so I came up with the concept of trusting your lonely, trusting yourself without anybody else. I thought, what would I say to the insecurities and negative thoughts in my head if they were a person? That was where the song came from, I was writing what I'd say to those insecurities. It's hopefully an empowering song, one that people could relate it to someone in their lives like an ex or someone who was mean to them. And I hope it's a reminder to trust yourself and that you don't have to rely on anyone else."
I understand you wrote all the songs on it by yourself, which is a pretty big change too.
"Definitely! I went from working with a writing partner to trying it by myself. It was kind of scary because when you don't have a crutch there, you don't know what will happen. I tried not to think about it too much as a challenge and just write about what I was feeling. It was a lot easier and more natural than I thought."
You've said that writing this album was inspired by getting roughed up in life and that it's more open. How does that manifest? What was your toughest writing session?
"There were a few, to be honest. There are so many different facets of growing pains, whether it's personal, emotional, or relationships and being in love and heartbroken. I was wanting to express feeling sad by talking about crying on bathroom floors and going to therapy — it felt very open. I did it not only for myself but for other people who are listening and think crying on the bathroom floor is weird or that they're weak for doing it. They might hear me saying, 'hey, I'm right there with you,' and it may provide them with some kind of comfort. We're all in the same boat, a lot more than we think. Those things are hard for me to say out loud and talk about, let alone to do it to the world, but I think it's important."
Did you happen to see the numbers that came out this year from the Annenberg Inclusion Initaitive about the representation for women in music? One of the things it found was that female songwriters are only writing 12.3% of the top pop hits. While you were working on this album or even working with Zedd and Logic, was that a dynamic you were thinking about?
"It's tough. Even as a songwriter myself, when I was talking to the few fellow women songwriters I know, I found that the common thing — especially if you're a young woman — is for people to say, 'Oh, she's had some success. I wonder who she owes that to.' People rarely ever believe that a woman can do it on her own. It seems like such a dated concept, but it is still so present in the music industry. I've seen with my own eyes some amazing and talented female songwriters and artists not get the recognition they deserve because people think they aren't doing it on their own. Or, if they see a man's name in the credits, they assume he did most of the work. Women have got to keep doing what they do and support each other. People like to create competition between women instead of letting us work together and support each other. I think that's a big way we can move forward: support each other, work with female songwriters and producers, help each other out. On my next album, I want to find some cool women who produce and just work with them."
That was the other statistic that blew my mind from the study, that the ratio of male to female producers on the top pop songs is 49 to 1. I've been asking a lot of women in music about why that is. What's your take?
"I know that even for myself, I want to explore producing, and for a long time I didn't think it was possible. We're lacking support, and I think we're lacking confidence too. All the big name producers are men. The executives signing and helping these producers out are men. It creates a cycle of self-esteem issues that stop women from getting into the field. But, going back to the idea about support: men and women artists need to support these people more so it can create a ripple effect. And so more women can gain the confidence to try producing."
You strike me as someone who has a lot of confidence about trying new things. I remember when "Here" started being played on the radio, I loved it because it stood out from everything else. How did you convince your label, and how did they convince radio to play something so different?
"With regards to 'Here,' that was a long battle that I had to fight [laughs]. But if you need people to listen, you've got to make them listen to you. I remember sitting in boardrooms, explaining to all the people why they should give me a chance. I was traveling to five different cities within a few days and playing the song on guitar for radio people, asking them to trust me. I think that honestly once they released it, the fans and supporters of that song are what sealed the deal. They were saying they enjoyed it and it was speaking for a group of people who aren't heard as much. They gave it wings and life. I think it's important to take risks, but people don't like to take risks — especially with radio. On the mainstream side of things, people are always trying to play it safe, just in case. But what's the worst that could happen? Let's just try some different sounds that deserve to be heard."
With this second album, has your label been more supportive of you taking risks?
"In a way, yeah. They've seen that it has worked for me. I think they know now that my fans are my fans because of what I have to say and not superficial reasons. I have a support system of people who are like me and want to hear that stuff from me. So the label side of things is seeing that and trusting me more because they can see who my fans are and what they need."
You've managed to secure a lot of artistic freedom and success at a young age. Do you think there's a correlation between that and the way that you eschew traditional beauty standards, going to awards shows and performances without makeup or fancy clothes?
"I think it does. That's not only who I am as a person, but who I've always wanted to be as an artist. I want to show people you don't always have to be one way. There isn't only one path to success. There's a dumb concept — I hate to throw the woman card in again, but it's true — that there's just one way for us to dress, look, and sound. When I was growing up, I couldn't relate to a lot of the pop stars. I didn't look or sound like them, and I wondered if I had to in order to be an artist. I don't want any other little girls or boys to feel that way. I want them to see me, someone who looks like them and has the same values as them doing something that is considered successful. Maybe it will give them hope they can do it too. It's not only selfishly for me, because this is how I want to live my life, but that it gives other kids confidence."
This interview has been edited for clarity and length.
Click HERE to read more.
You can publish this article on your website as long as you provide a link back to this page.
You can publish this article on your website as long as you provide a link back to this page.