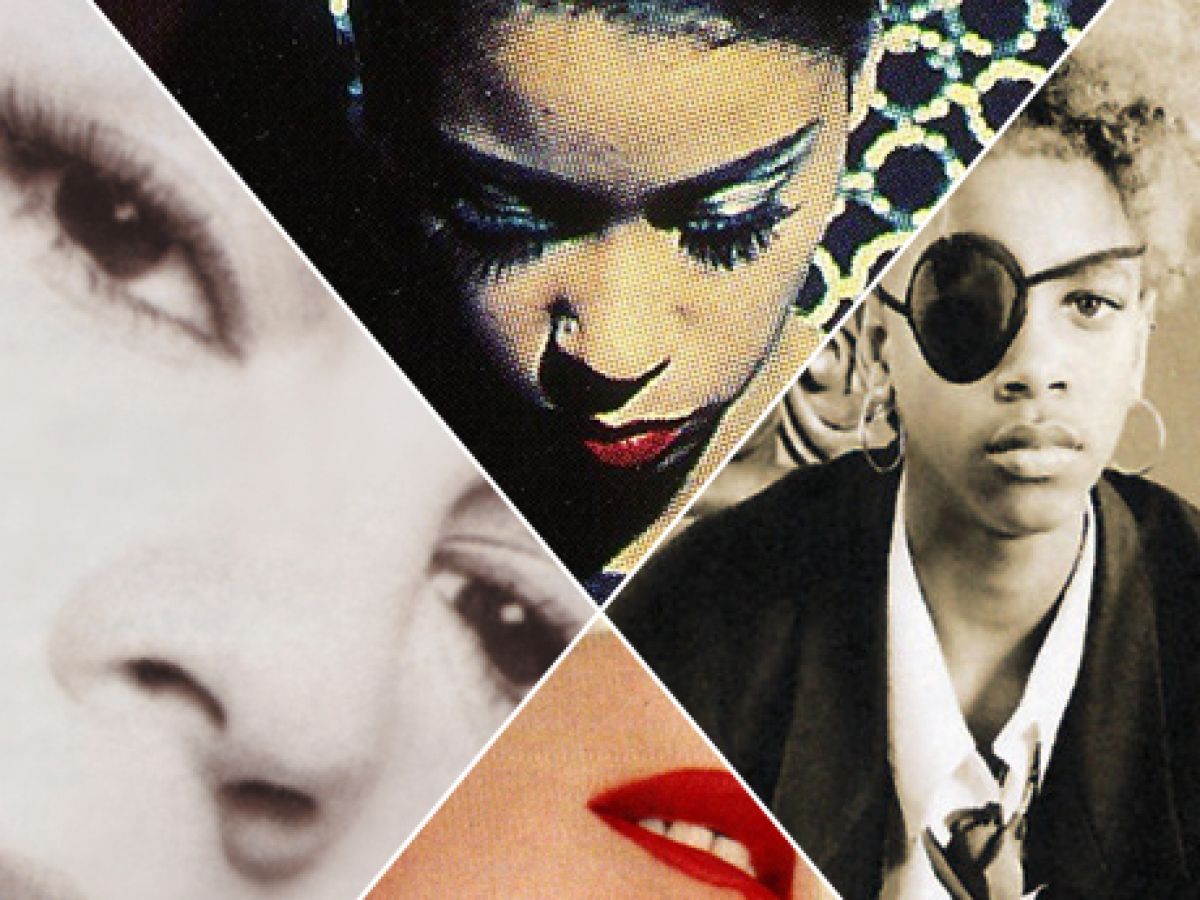 Clockwise, above from left. Photo: Courtesy of Columbia; Arista; Geffen; Sire/London Rhino.
If the past few years have taught us anything, it's that life was way better two decades ago. The unofficial pastime of 2014 has been reminiscing about 1994 — a funny little year that didn't seem all that great at the time but now looks to have been a golden age for TV, film, and, most of all, music. There was Lisa Loeb's "Stay," TLC's "Waterfalls," and more Ace of Base than you could shake a stick at.
The nostalgia tsunami has washed many of '94's bigger hits back into the public consciousness, but there are plenty of lesser-known tunes deserving of rediscovery. What follows are some of our stand-out favorites. Listen now, before 1995 nostalgia hits, and a whole new set of songs become fashionable again.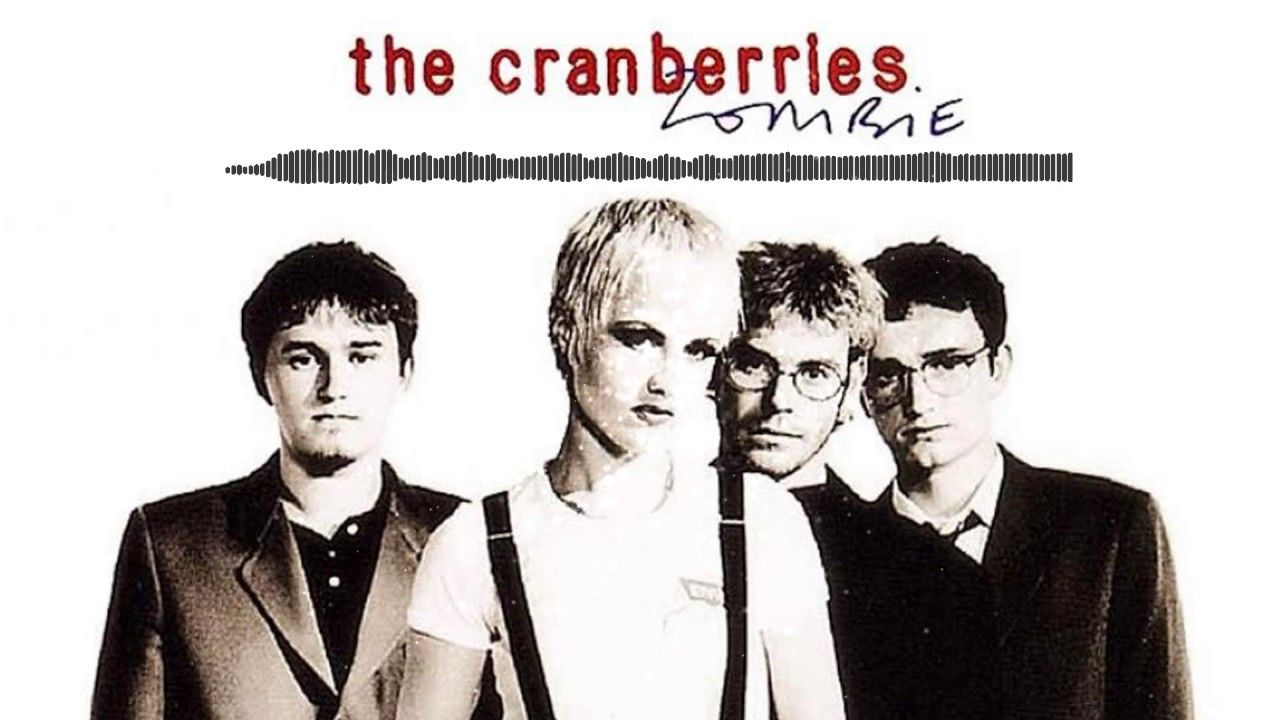 "Zombie," Cranberries
Ah, the Cranberries — an iconic 90s group if there ever was one. While many may recognize their punk-inspired sound and scream-in-your-car lyrics, few may know the dark, and tragic, story behind the 1994 track. The single, released after a successful debut album, was a response to the IRA attack in which two young children fell victim to the bombings. The song went on to become the band's most successful single.
— Morgan Baila
Photo Courtesy: Island.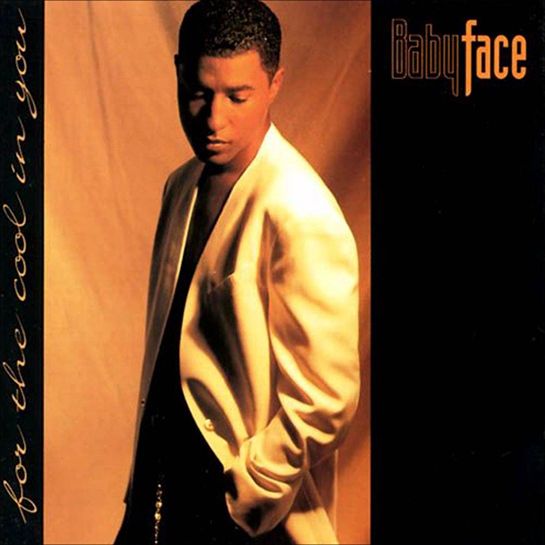 "When Can I See You Again?," Babyface
In '94, guitars weren't just for raging. R&B balladeer Babyface unplugged and strummed out a stunner of a lover's lament with this No. 4 pop hit. If it didn't make his lady come back, homegirl wasn't worth sweating.
Photo: Courtesy of Epic.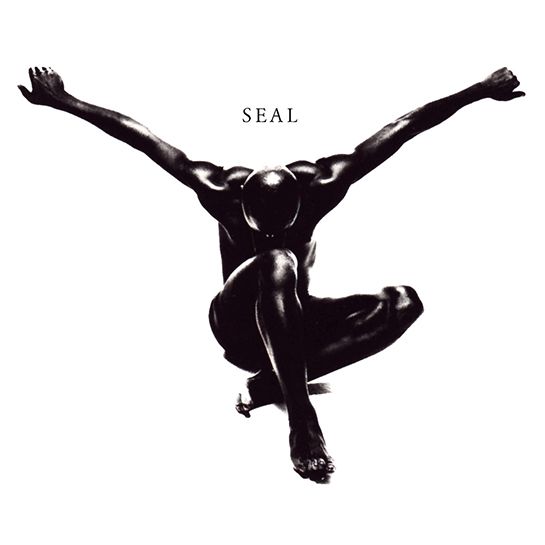 "Prayer for the Dying," Seal
In addition to being the highest-charting
Seal II
single not tainted by an association with
Batman Forever
, "Prayer for the Dying" is that rare pop song that talks about embracing life and accepting death in a way that's profound and moving, yet not overly sentimental. It almost makes up for "Kiss From a Rose."
Photo: Courtesy of Warner Bros.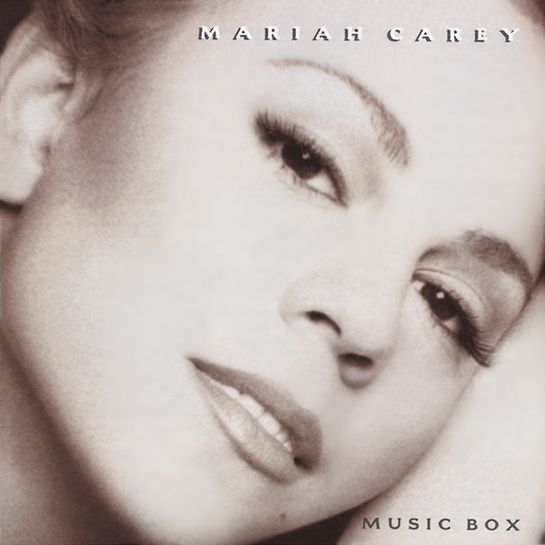 "Anytime You Need a Friend," Mariah Carey
Mimi's list of achievements includes 18 chart-topping singles, so it figures people forget about this overwrought ballad, which petered out at No. 12. It's got nothing on "I'll Be There," which says the same thing much more sweetly and succinctly, but if you need an expression of loyalty that will leave your BFF feeling super elated and a little nauseous, this one's for you.
Photo: Courtesy of Columbia.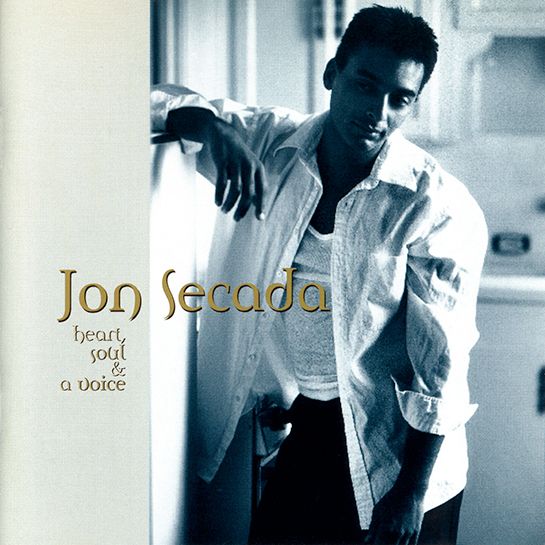 "If You Go," Jon Secada
Before Ricky Martin, Marc Anthony, and J-Lo staged a Latin-pop invasion in the late '90s, there was Jon Secada. This is the last and arguably least memorable of his four Top 20 hits, and to paraphrase the lyrics, now that he's gone, there is something missing from our lives: adult-contemporary dance tunes lightly spiced with Cuban flavor.
Photo: Courtesy of Capitol/EMI.

"So Much In Love," All-4-One
Released in late '93, some 30 years after the Tymes topped the charts with the original, this doo-wop ballad reached its peak position in '94 and primed the pump for All-4-One's career-defining smash, "I Swear." As with many '90s R&B slow jams, the best part is the cornball spoken-word rap, wherein smoovie-in-training Delious Kennedy delivers his lines like a hostage reading a ransom note.
Photo: Courtesy of Atlantic Records.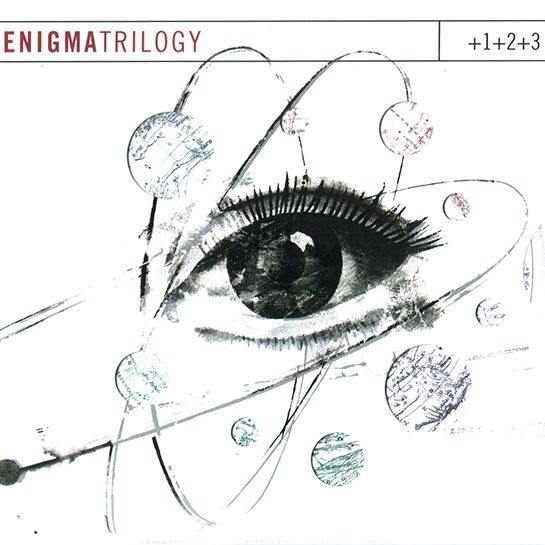 "Return to Innocence," Enigma
What the world needs now is a return to the innocence of 1994, a time when German New Age constituted viable pop music. And, not just regular old German New Age — but cheese-ball inspirational German New Age featuring Amis chanting. Maybe "innocence" isn't quite the right word.
Photo: Courtesy of EMI.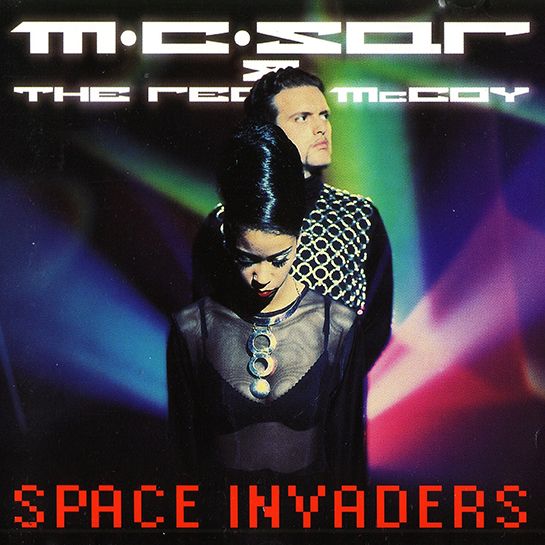 "Another Night," Real McCoy
Again with the Germans. As far as crossover hits from the land of schnitzel go, "Another Night" makes way more sense than "Return to Innocence," and when Chris Kattan and Will Ferrell created those Night at the Roxbury characters, they could have easily picked this Eurodance fave over Haddaway's "What Is Love."
Photo: Courtesy of Arista.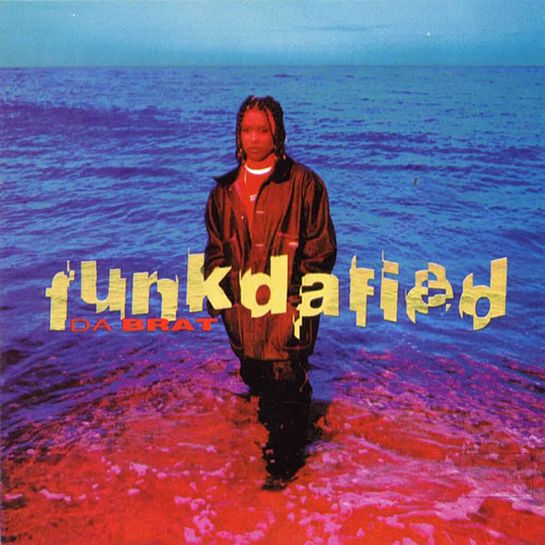 "Funkdafied," Da Brat
Built on the same Isley Brothers sample heard on the Notorious B.I.G.'s "Big Poppa," this tasty slice of she-G-funk ought to be remembered for its lyrics. Da Brat could've stopped after rhyming "grammar" with "mama jama," but she goes on to name-check Ralph Kramden, the protagonist of the '50s sitcom
The Honeymooners
, just to break us fools off "real proper-like."
Photo: Courtesy of Sony.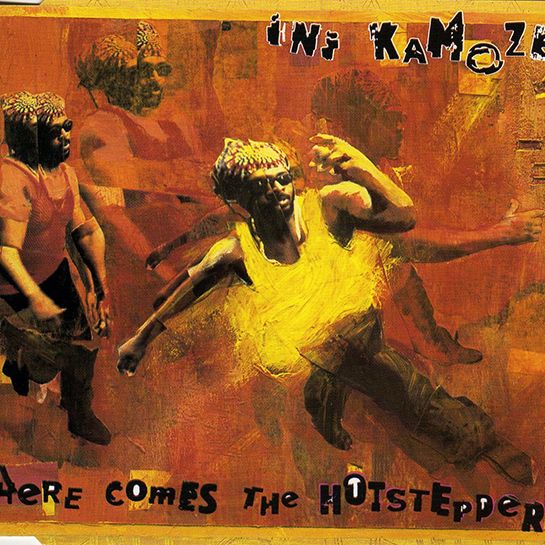 "Here Comes the Hotstepper," Ini Kamoze
If you've somehow forgotten about this Jamaican "lyrical gangsta" and his big dancehall crossover, this might jar your memory: "Nah, nah-nah-nah-nah, nah-nah-nah-nah, nah-nah-nah, nah-nah-nah, nah-nah nah-nah." It's even more fun to sing than it is to type.
Photo: Courtesy of Columbia.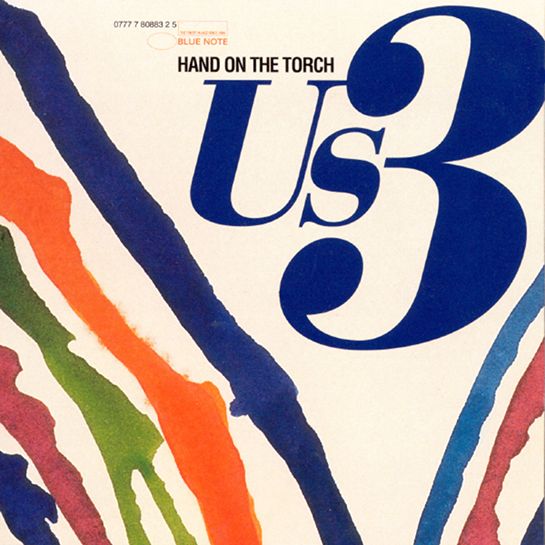 "Cantaloop (Flip Fantasia)," Us3
Here was a hip-hop cassingle you didn't have to hide from mom and dad. Based around a snazzy Herbie Hancock sample, "Cantaloop" marked the pinnacle of the jazz-rap movement, and for a few glorious weeks, as oldsters and young bucks pretended to tolerate each other's music, the words "diddy-diddy bop" bridged the generational divide.
Photo: Courtesy of Blue Note Records.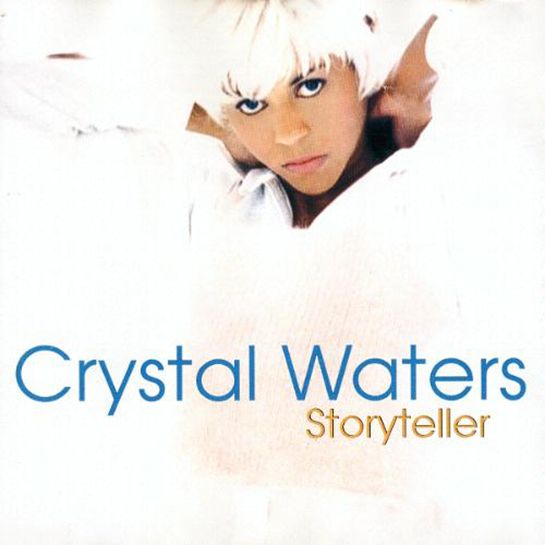 "100% Pure Love," Crystal Waters
That Disclosure record is pretty fantastic, but outside of some modern-day twitchiness, the U.K. duo's house sound isn't that much different (or better) than what artists like Crystal Waters were doing back in the day. Chalk one up for American dance divas and insecure 30-somethings who can't bear to think millennials invented anything original.
Photo: Courtesy of Polygram.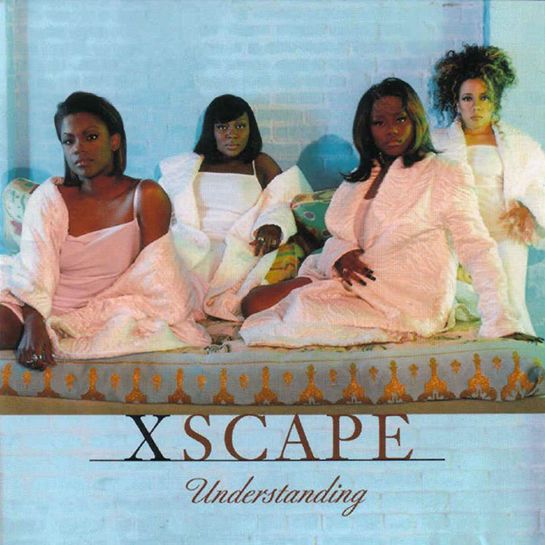 "Understanding," Xscape
Tameka Cottle, the future wife of rapper T.I., and Kandi Burress, future Atlanta Housewife, were among the five members of this second-tier R&B group. Although Xscape never rose as high as TLC or En Vogue, the quintet scored six top 10 pop hits, including this one, which peaked at No. 8 in February 1994. Take that, SWV.
Photo: Courtesy of Sony.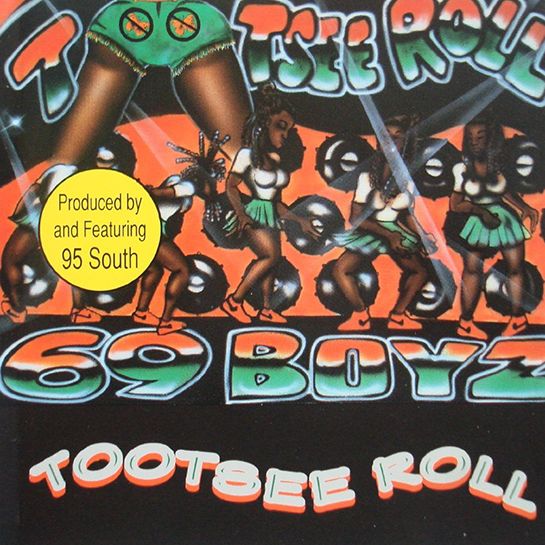 "Tootsee Roll," 69 Boyz
The gym-class whistles in the background are a good indication of the sheer athleticism needed to do the dance associated with this Southern rap stomper. In four fairly annoying minutes, the song easily burns 400 calories — the equivalent of 17 mini Tootsie Roll candies. Not that you should eat that many. You'll have a stomachache as bad as your headache.
Photo: Courtesy of Lil Joe Records.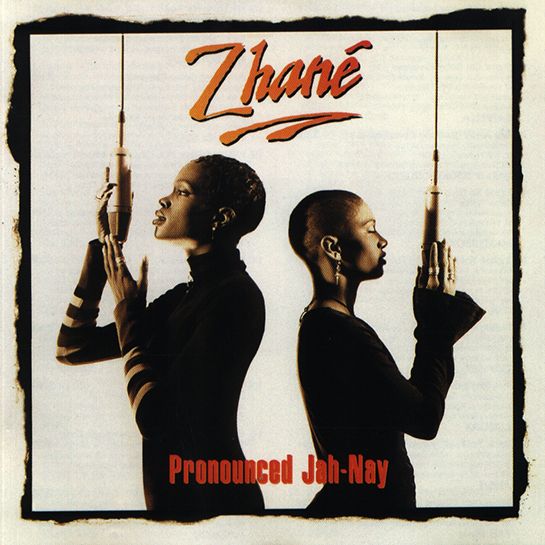 "Groove Thang," Zhané
If anyone remembers this funky-fresh neo-soul duo, it's for "Hey Mr. D.J.," the first single from its helpfully titled debut,
It's Pronounced Jay-Nay
. The follow-up was yet another sophisticated groover, and in the end, Zhané's suaveness may have been their downfall. The youth just weren't ready to kick it like this.
Photo: Courtesy of Motown.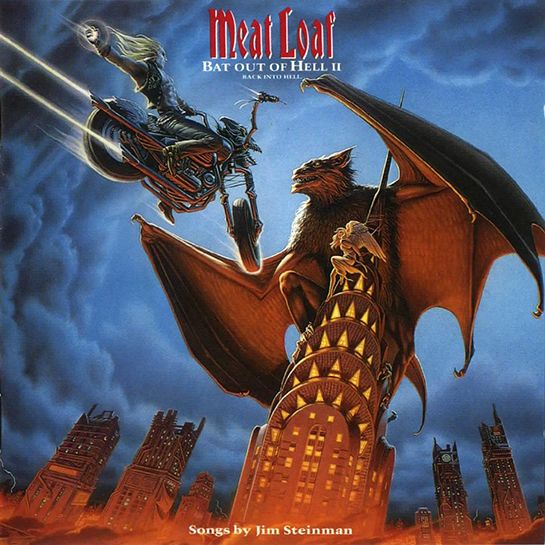 "Objects In the Rearview Mirror May Appear Closer Than They Are," Meat Loaf
The third single on Meat's big and juicy Bat Out of Hell II comeback album is the Old Country Buffet of power ballads. Love, loss, death, abuse, heartbreak: It's all there, and it's all stuffed with cheese, baked dry of subtlety, and served up flaming hot for your gorging pleasure.
Photo: Courtesy of Cleveland International/Epic/Legacy.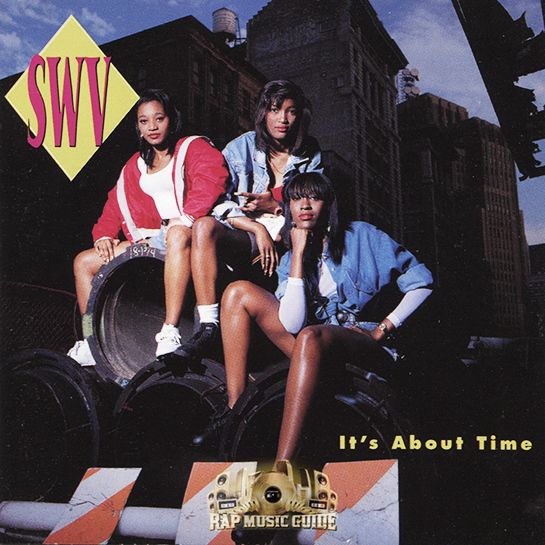 "Anything," SWV
The opening track on the Above the Rim soundtrack, this Wu-Tang-assisted re-do of an earlier SWV jam doesn't much benefit from Staten Island's finest. At least ODB, Method Man, and U-God distract from the slightly problematic lyrics. "I'm down for you, and whatever you want me to do," the ladies sing, blurring the line between sexy submissive and submissive submissive. "It's all up to you."
Photo: Courtesy of RCA.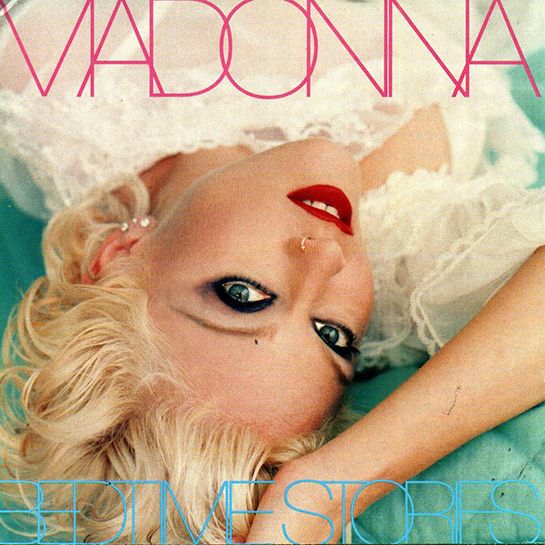 "Secret," Madonna
This slept-on Madonna tune charted much higher than "Human Nature," also from the Bedtime Stories album, but the video lacks the whips and chains that make the latter stand out. "Secret" is pretty great, though — a sexy reminder of Madge's woefully short shiny-shirt-and-nose-piercing phase.
Photo: Courtesy of Sire/London Rhino.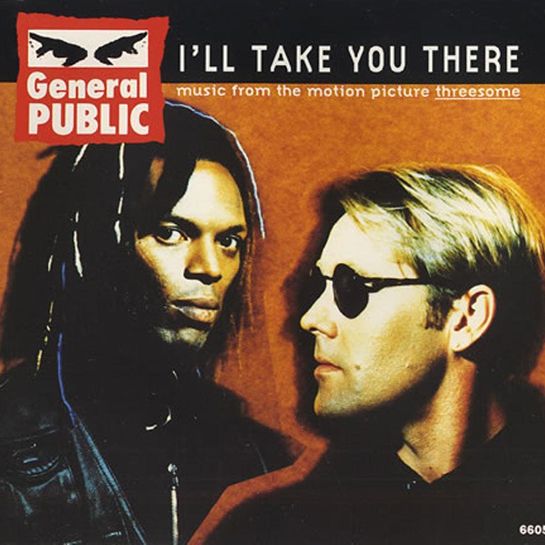 "I'll Take You There," General Public
In the mid-'90s, there was no shortage of films about pretty, angsty 20-somethings trying to, like, figure it all out. Threesome added little to the canon, but at least the soundtrack let General Public skank all over the radio for a few weeks with this smiley-happy reggae cover of the Staples Singers classic.
Photo: Courtesy of Sony.

"I Miss You," Aaron Hall
Know how you can tell Hall, a founding member of the New Jack Swing trio Guy, misses his girl and wishes she would come back to him? Because he says precisely that, relying on his showy vocals to compensate for the complete lack of originality and personality in the lyrics. The gamble paid off, and America rewarded him with a No. 14 hit. There's a lesson in there somewhere.
Photo: Courtesy of MCA Records.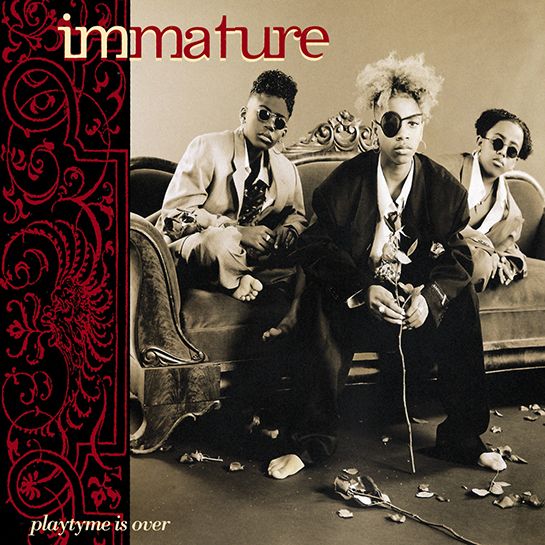 "Never Lie," Immature
The members of Immature were just 13 years old in 1994, and that might explain why "friend" appears where you'd normally find "girl" — as in, "A friend like you will only come once in a lifetime." If the lyrics are a little ambiguous, the vocal performances and video leave little doubt what these mini-crooners were singing about. You don't rip open your shirt and kick it all Jodeci-like when apologizing to your buddy for wrecking his bike.
Photo: Courtesy of Geffen.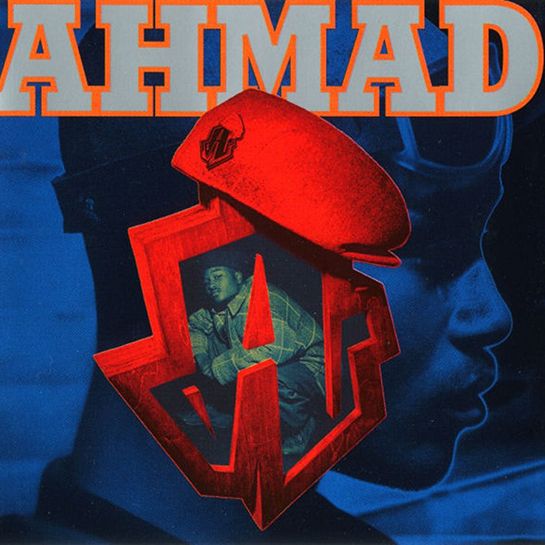 "Back In the Day," Ahmad
Even if you grew up in South Central in the '80s, life wasn't all bad. On this laid-back West Coast classic, Ahmad raps wistfully about rocking fat laces and Nike suits and ogling the girls with "Poison" airbrushed on their butts. He's gone from "rags to riches" and made it out of the 'hood, but it's like Biggie says: Mo' money, mo' problems.
Photo: Courtesy of Giant.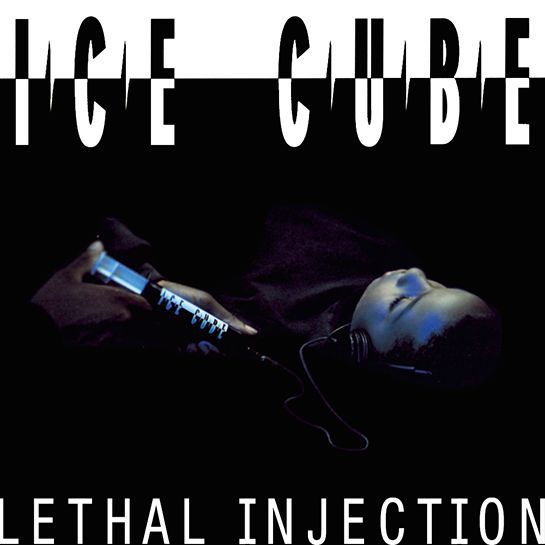 "Bop Gun (One Nation)," Ice Cube
All the best '90s rap songs had videos featuring out-of-control house parties, and with the help of guest George Clinton, Ice Cube sets a new standard with this G-funk anthem. While the title is a euphemism for Cube's junk, it's also a reference to a metaphorical weapon that brings funk to the funkless, and the rapper wields it like an AK.
Photo: Courtesy of Priority Records.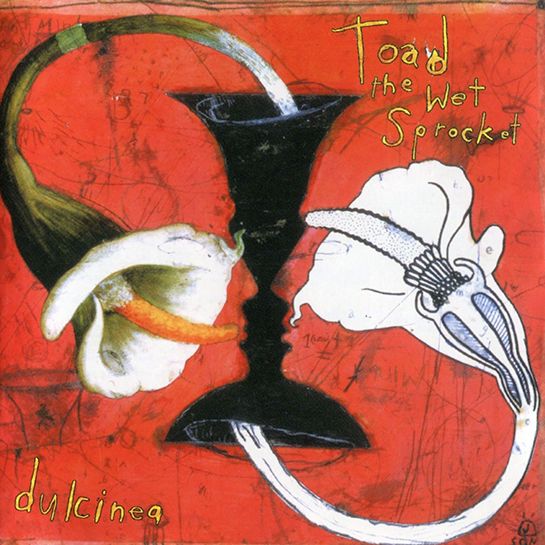 "Something's Always Wrong," Toad the Wet Sprocket
As far as moody alt-rock earworms are concerned, this No. 41 hit is nearly as potent as anything Gin Blossoms were putting out around the same time. Alas, the higher-charting "All I Want" is most people's go-to Wet Sprocket tune, assuming that people actually have those.
Photo: Courtesy of Sbme Special Mkts.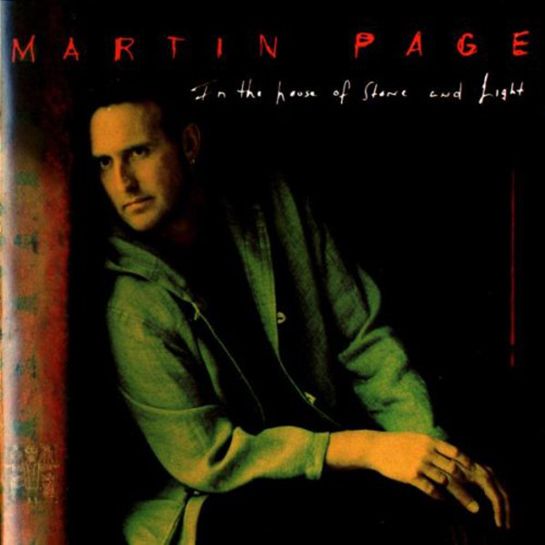 "In the House of Stone and Light," Martin Page
Any Lloyd Dobler-types wooing with boomboxes in '94 might have found a friend in Martin Page, who probably gave Peter Gabriel's "In Your Eyes" a few spins before writing this tune. Unfortunately, "In the House of Stone and Light" is about finding your soul and achieving enlightenment — not much help if all you're after is some smooching.
Photo: Courtesy of Island/Mercury.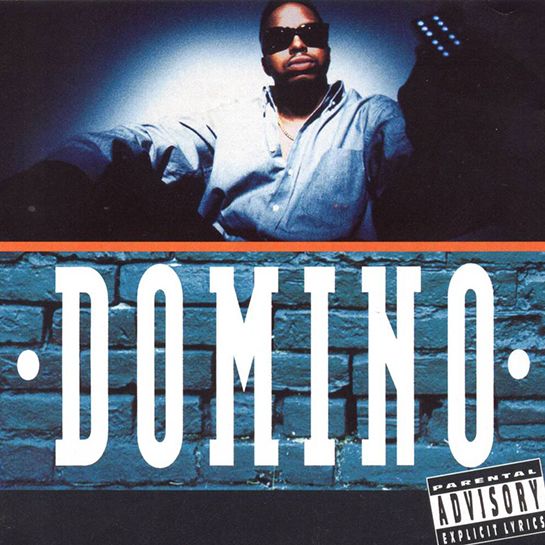 "Sweet Potato Pie," Domino
Honor the legacy of Domino this Thanksgiving by saying the following to a member of your family: "Break me off a piece of that sweet potato pie." It works at grandma's dining room table as well as it does at the club, and that's what makes it one of the choicest lines of the G-funk era.
Photo: Courtesy of Polygram.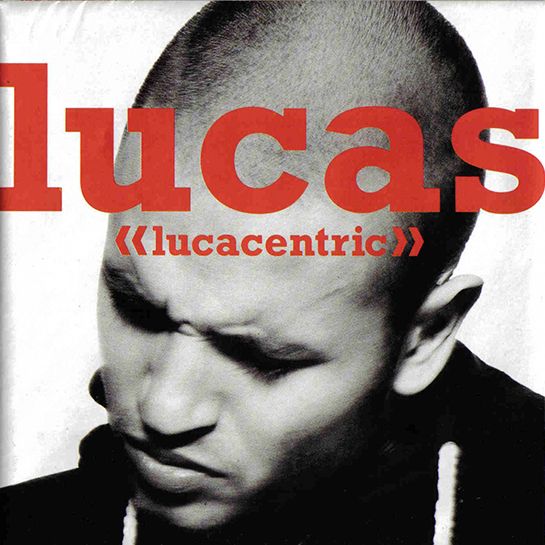 "Lucas with the Lid Off," Lucas
Along the lines of Us3's "Cantaloop," this jazz-rap fusion—"the reggae and the ragtime," as Lucas tells us — summed up '94 nicely: "Whatever bubbles, bubbles up." The Dutch songwriter and producer has since put the lid back on and produced hits for the likes of CeeLo Green, Gym Class Heroes, and the Pussycat Dolls.
Photo: Courtesy of Atlantic Records.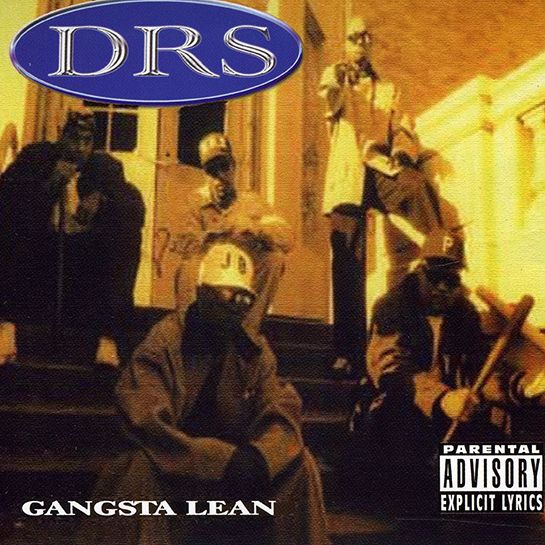 "Gangsta Lean," DRS
For the six weeks this tune spent atop the Hot R&B/Hip-Hop Songs chart, Americans of all ages and races poured out 40s for their departed homies. Then everyone realized what a waste of liquor this was, and the incident was never spoken of again.
Photo: Courtesy of Black Market Records.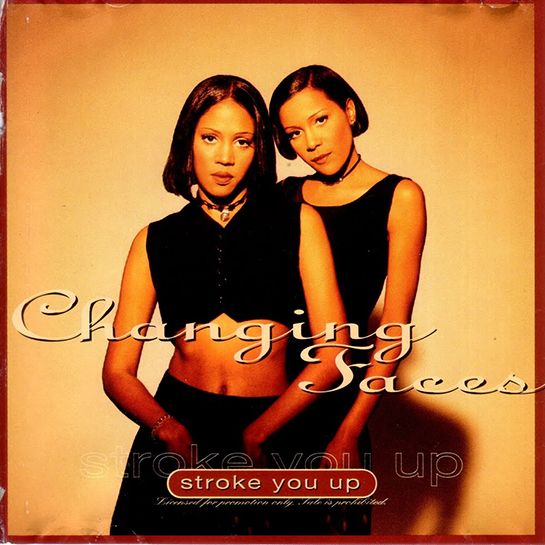 "Stroke You Up," Changing Faces
Talk about a polite come-on. "Do you mind if I stroke you up?" ask these R&B divas, as if anyone would say no to such a thing. Perhaps not surprisingly, this ode to heavy petting was penned by R. Kelly, a prolific songwriter who seemingly lives in a constant state of arousal. Kelly also wrote the follow-up single, "Foolin' Around," an even more obscure boot-knockin' nugget worth another listen.
Photo: Courtesy of Wea Corp.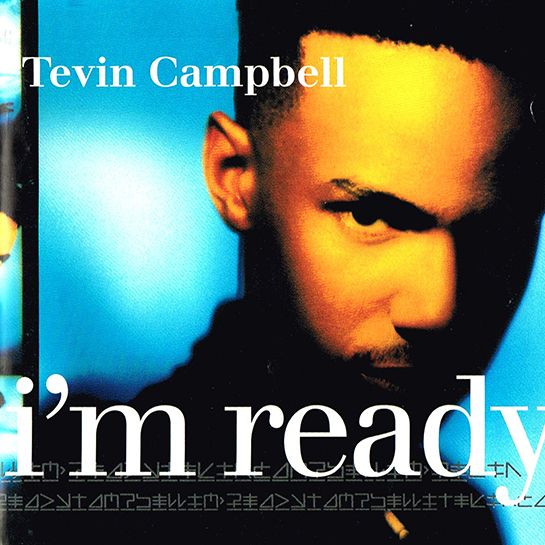 "I'm Ready," Tevin Campbell
After scoring big with "Round and Round," his hit from Prince's Graffiti Bridge soundtrack, and playing Ashley Banks' celeb crush "Little T" in a memorable Fresh Prince of Bel-Air episode, this teen heartthrob proved he was all grown up with a series of sensual R&B songs, including this one, written and co-produced by Babyface. If the lyrics aren't exactly poetic, they have a certain every-brah charm: "Baby, it was uncool to love me then leave me standing here now without a goodbye."
Photo: Courtesy of Qwest/Wea.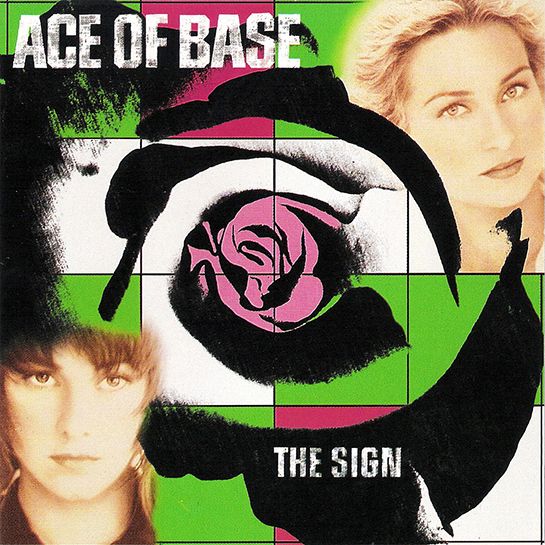 "Living In Danger," Ace of Base
Believe it or not, there was a fourth hit from AOB's North American debut, The Sign, and like "All That She Wants," "Don't Turn Around," and the album's title track, this one's a sparkly Scandinavian techno-ska number with a vaguely sinister keyboard line. Bonus: The video plays like a trailer for some Jodi Foster thriller that never got made.
Photo: Courtesy of Arista.
Click HERE to read more from Refinery29


Loading ...