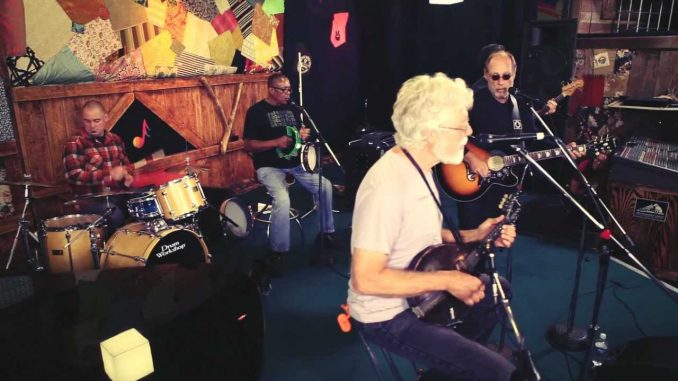 Fans of Little Feat will want to check out Rooster Rag and download the free song
"Rooster Rag" is the title track from Little Feat's new album.

Their first in 9 years, it features songs written by Bill Payne, Paul Barrere and Fred Tackett as well as 4 songs co-written with Grateful Dead lyricist Robert Hunter.
Bill Payne and Lowell George founded Little Feat in 1969 and had instant success with the song 'Willin'. The band had a fervent cult-like following until the death of Lowell George in 1979.
Despite the loss of Lowell George the band continued to tour and record. Numerous changes in people has not changed the band's basically funky and jazzy southern rock style.
Fans on Amazon.com gave the CD a 5 star rating.
The Boston Globe said 'Rooster Rag' was "a versatile tour de force with Feat's four singers tackling mostly picaresque themes that would make Helm proud."
Absolute Punk wrote "Rooster Rag is a fun and inspired effort with far too many careless throwaways. The only lasting grace is that despite mountains of adversity, the Little Feat train keeps on rolling."
The video was filmed at the Alley in North Hollywood, California.
The song 'Rooster Rag' is available for free download.
Track Listings
1. Church Fallin Down
2. One Breath at a Time
3. Candyman
4. Blues Keep Comin
5. Mellow Down Easy
6. Rooster Rag
7. Salome
8. Just a Fever
9. Rag Top Down
10. Jamaica Will Break Your Heart
11. Tattoo Girl
12. Slippin and Slidin
Buy "Rooster Rag" at Amazon.com or iTunes.
By Stephen Pate, NJN Network
| CD | Vinyl | MP3 |
| --- | --- | --- |
| CD | Vinyl | MP3 |
| | | |