Single from new CD "Tempest" is in full preview mode and in Cinemax "Strike Back"
With a tune taken straight from Willie Dixon's "Hoochie Coochie Man", Bob Dylan has created another Dylan classic with "Early Roman Kings".
The lyrics are nothing like what one might think about "Early Roman Kings" and follows Dylan's penchant for songs with multiple meanings. The title is a word play on the Roman Empire and the Bible with the Books of Kings and Romans. What the song is about is for you to decide.
The song is featured in the Cinemax series "Strike Back" which debuts on August 17th along with "Scarlet Town" which will be in the end credits of the two episode season opener for "Strike Back". We will have to make sure that channel is on cable.
Early Roman Kings song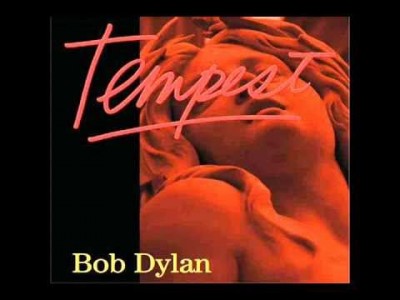 Bob Dylan is continuing his fascination with the blues and Chicago Blues in particular with "Early Roman Kings." The tune and arrangement are taken right from Willie Dixon's 1954 stop-time blues classic "
Hoochie Coochie Man
."
Dylan is creating another song based on a classic blues standard. Will he give credit to Willie Dixon and Elias McDaniel or Bo Diddley where credit is due?
There is a resurgence in popular interest in the Blues. Jazz and Blues festivals are being renamed Blues and Jazz since that is what audiences want. You can fill clubs with audiences eager to hear 12-bar blues. At my wedding party, the jam band I'm in, played the blues, a little Country and my blues "originals." Everything old is new again.
Willie Dixon was the music director, songwriter and bass player for Chess Records in Chicago when he wrote "Hoochie Coochie Man" for Muddy Waters. He was probably the strongest source for post-World War II electric blues in Chicago and his songs like this one and "Little Red Rooster" are famous.
Willie Dixon influenced important rock and roll musicians including Dylan. "He also was an important link between the blues and rock and roll, working with Chuck Berry and Bo Diddley in the late 1950s. His songs were covered by some of the biggest artists of more recent times, including Styx, Bob Dylan, Cream, Jimi Hendrix, Led Zeppelin, Foghat, The Yardbirds, The Rolling Stones, Queen, Megadeth, The Doors, The Allman Brothers Band, Aerosmith, Grateful Dead,[3] and a posthumous duet with Colin James." Wikipedia
Here is Muddy Waters recording of "Hoochie Coochie Man" circa 1954.

Bo Diddley used the same tune in his 1956 hit "I'm a Man". It was standard blues practice to lift tunes and lyrics for new songs. If fans loved one song, they would love the next better version even more.

Not to be outdone, Muddy Waters re-wrote the song later in 1955 as "Mannish Boy" to taunt Bo Diddley as being a mere boy. Bo Diddley might make love for "an hours time." Muddy Waters bragged "I can make love to you girl in five minutes time." I would not recommend that men brag about that today. Read a book on Tantric sex first.
Here is Muddy Waters singing the song with Bob Dylan's old road band "The Band" in the 1976 movie "The Last Waltz."

Early Roman Kings lyrics
All the early Roman kings
In their sharkskin suits
Bow ties and buttons
High top boots
Drivin' the spikes in
Blazin' the rails
Nailed in their coffins
In top hats and tails
Fly away, little bird
Fly away, flap your wings
Fly by night
Like the early Roman kings
all the early roman kings
in the early early morn
coming down the mountain
distributing the corn
speeding through the forest
racing down the track
you try to get away
they drag you back
Tomorrow is friday
we'll see what it brings
everybody's talking
bout the early roman kings
They're peddlers and they're meddlers
They buy and they sell
They destroyed your city
They'll destroy you as well
They're lecherous and treacherous
Hell-bent for leather
Each of 'em bigger
than all them put together
Sluggers and muggers
Wearing fancy gold rings
All the women goin' crazy
For the early Roman kings
I can dress up your wounds
with a blood-clotted rag
I aint afraid to make love
to a bitch or a hag
if you see me comin'
and you're standing there
wave your handkerchief
in the air
I ain't dead yet
my bell still rings
I keep my fingers crossed
like them early roman kings
i can strip you of life
strip you of breath
ship you down
to the house of death
one day
you will ask for me
there'll be no one else
that you'll wanna see
bring down my fiddle
tune up my strings
I'm gonna break it wide open
like the early roman kings
i was up on black mountain
the day Detroit fell
they killed 'em all off
and they sent 'em to hell
ding dong daddy
you're coming up short
gonna put you on trial
in a sicilian court
i've had my fun
i've had my flings
gonna shake em all down
like the early roman kings
"Copyright Disclaimer Under Section 107 of the Copyright Act 1976, allowance is made for "fair use" for purposes such as criticism, comment, news reporting, teaching, scholarship, and research. Fair use is a use permitted by copyright statute that might otherwise be infringing. Non-profit, educational or personal use tips the balance in favor of fair use. The audio in my videos have been purchased with iTunes. I can assure third world parties that the audio is just used for entertainment and no illegal action is thou being taken. It is not to be used for copying and selling. No copyright infringement intended." Muraru Stefan-Iulian
Where to get Bob Dylan's "Tempest"
| Pre-Order | CD | Vinyl |
| --- | --- | --- |
| Pre-Order | CD | Vinyl |
| Amazon.com | | |
| | | |
| Amazon.ca – Canada | | |
You may also like –
By Stephen Pate, NJN Network