This article was last updated on April 16, 2022
Canada:

Oye! Times readers Get FREE $30 to spend on Amazon, Walmart…
USA:

Oye! Times readers Get FREE $30 to spend on Amazon, Walmart…The critics are panning recent Dylan performances for voice, pitch and timing – is he just past his best before date?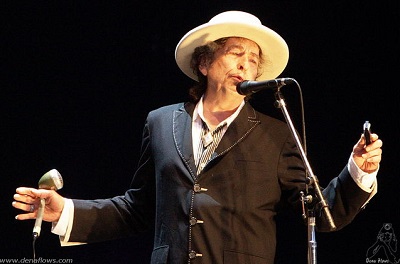 I am a long-time Bob Dylan fan. I reviewed "Freewheelin' Bob Dylan" when it was released in May 1963 for the Halifax Mail Star.
I own every Dylan album except the Christmas one plus enough concerts to follow his live performances for almost 50 years. I have studied his music and lyrics for decades.
However, enough is enough. He has lost his voice and apparently now his sense of pitch and musical timing. He might need to give his vocal chords a rest.
People who pay to see him deserve more than a caricature of his former glory.
"Bob Dylan Croaks the Blues at Bill Graham Civic Auditorium" prints the San Francisco Weekly.
"Dylan sang off-rhythm so much that it seemed to throw off his otherwise quartz-precise backing musicians. We'd chalk it up to him being clever — playing around with his tunes, as he's known to do live. But the hatted figure onstage would wait so long to sing the refrain to, say, "Tangled up in Blue" that when the charred mess of words finally tumbled out of his mouth, the band was already on to another part."
"And even if you recognized enough to name the songs, what's the point of hearing them without Dylan's enunciations? The man's a lyricist, a poet — and we didn't get any great guitar or other solos to make up for the fact that most of the time we couldn't understand what he was saying."
Things were not much better in Vancouver BC Canada 4 days ago.
"At that point Dylan took an awkward stance at centre stage for the rolling "Things Have Changed", which couldn't have been more timely. Because by then it was clear which side of the fence you were standing on: Either you were truly digging seeing Dylan in a barely recognizable form (cue Like A Rolling Stone), or the disappointment of reality set in.""
Lost in the raw, uneven sound mix, Dylan completed the shift to full-on caricature on "Tangled Up In Blue", his hollering, whooping delivery garnering bemused looks in the audience, while on "Cry A While" he barely hit the right notes on his piano. (Vancouver Sun)
CTV was not thrilled with Dylan's performance.
"Things Have Changed" and "High Water (For Charley Patton)" were highlights, full of restless energy and vocal performances that, although completely incomprehensible, delivered a noticeable degree of passion. Dylan's newer material all sounded pretty robust. The issues lay with the way he was manhandling the classics.
"Tangled Up In Blue" was the first victim, bestowed with a new melody and a guitar riff plundered directly from Elvis' "Suspicious Minds", its radical lyrics possibly rewritten to "oobba-nu-wonna-mmm-th-mooOOO."
A few days before in Calgary, Alberta half the audience walked out of the arena during Dylan's indecipherable performance. A later story in the Calgary Herald panned the audience and the City of Calgary for not having the class to appreciate Dylan no matter how badly he sang. Dylan's lackluster performance was blamed on departing fans.
Update – "I'm near the point of declaring what happened in Rexall Place Tuesday night a borderline failure on both the performer and audience assembled, wrote David Falk in Sound and Noise.
That can happen when an artist gets discouraged. I watched Ray Charles die playing on the dirt floor of a cattle barn in Charlottetown, PEI once. He could not believe how dead the audience was and ended his show early.
The Regina Leader Post was polite about the Regina concert, saying Mark Knopfler stole the night.
"Never known for clear annunciation, the famed songwriter has become even more unintelligible with age making it difficult for all but the most ardent fans to understand the lyrics being sung. For casual fans, you can't help but feel excited to be in the same room as the acclaimed musician yet periodically chuckling while trying to decipher what's being sung. Best known for fronting the Dire Straits, the 63-year old made it incredibly difficult for Dylan to follow him, regardless of status… for many of the non-Dylan diehards it was Knopfler who truly stole the show.
By Stephen Pate, NJN Network
| | MP3 | CD | Vinyl |
| --- | --- | --- | --- |
| | MP3 | CD | Vinyl |
| Amazon.com | | | |
| | | | |
| Amazon.ca – Canada | | | |
You can publish this article on your website as long as you provide a link back to this page.