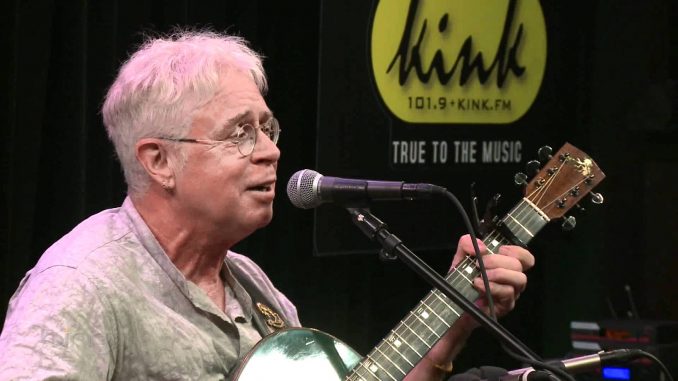 This article was last updated on May 25, 2022
Autobiography tells the story of a young Toronto boy who made it big in the Canadian music scene

In the early 1960′s Bernie Finkelstein was a young Jewish kid in Toronto cutting classes and on the make in the Toronto club scene.
Within a short time he was managing rock groups, meeting Bob Dylan and smoking pot with Dylan's manager Al Grossman in New York.
He turned down a gig for his band The Paupers with folk stars Ian and Sylvia so the band could open for Jefferson Airplane.
In his autobiography "True North" (McClelland and Stewart) shares his life, warts and all, the ups and downs of life as a Canadian music promoter and record company owner.
Despite meeting and sharing experiences with the great names in 60′s rock and folk, Bernie Finkelstein was a Canadian nationalist who wanted to make it big in Canada.
"True North" is not a massive book at 273 pages long and it can be read in a weekend. It is a great loose and free account of Finkelstein's career managing the careers of singer-songwriters like Bruce Cockburn, Dan Hill and Murray McLaughlan. Along the way he also worked with iconoclastic rock groups like Rough Trade with Carole Pope and the alt-country Blackie and the Rodeo Kings.
I won't spoil it by telling all the stories and who-meets-who. Suffice it to say I loved reading "True North" – so much I read it twice. It's a great romp through the music business in Canada and south of the border.

"True North" is the name of the book and the record company True North Records that Finkelstein launched specifically to promote Canadian folk or acoustic music.
That decision took a creative vision that transcends profit-making. There were better ways to make money in the music business than running a record company in Canada circa 1969.
"The music business is a cruel and shallow money trench," wrote Hunter S. Thompson, "a long plastic hallway where thieves and pimps run free, and good men die like dogs. There's also a negative side."
While Bernie Finkelstein has seen some of those low dealings, he stays upbeat in the book and in the video interview with Jian Ghomeshi. "True North" may tell some stories but you can tell they are affectionately told.
Bruce Cockburn

Finkelstein managed produced and recorded Bruce Cockburn from the 60′s until he retired.
Cockburn is an idiosyncratic artist who has insisted on creative control even when that meant a lack of commercial success.
Bernie gave that room to grow and create his music.
Along the way Cockburn has become an internationally acclaimed artist and managed to score big hits like "Wondering Where The Lions Are", "Lovers in a Dangerous Time" and "If Had A Rocket Launcher."
As a record label owner, Bernie holds that hit records are what counts.

"Wondering Where The Lions Are" Bruce Cockburn (Kink.FM)
Canadian content
When there were no Canadian content rules, Finkelstein and others pushed to have the radio stations include Canadian music in their playlists.
Musicians who wanted success had to move to the United States and hope Canadians would listen to them accidentally.
Before the Cancom rules, radio stations in Canada were only playing 2% Canadian music.
Decades later Canada has a thriving music business with hundreds of 1st tier musicians making their homes in Canada. Radio stations play at least 40% Canadian music.

Jin Ghomeshi interviews Bernie Finkelstein on CBC
You can publish this article on your website as long as you provide a link back to this page.