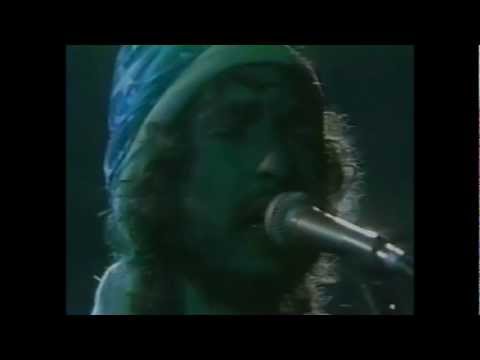 This article was last updated on May 25, 2022
Canada:

Oye! Times readers Get FREE $30 to spend on Amazon, Walmart…
USA:

Oye! Times readers Get FREE $30 to spend on Amazon, Walmart…1975 and 1976 saw Dylan crisscrossing North America with improvisational show that still rocks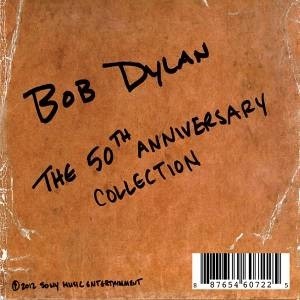 When Sony released 100 copies of "Bob Dylan 50th Anniversary Collection" 4 CD set only in the EU, it set off a flurry of press stories and fan interest.
All of sudden, fans could get their hands on 86 outtakes from the first two Bob Dylan albums. Well, not quite. Sony only issued the 100 copies to protect their European copyright extension, certainly not for the artistic merit of the tracks.
My question is: who listens to the first two Bob Dylan albums anymore? Hence why would B- versions be interesting and worth $1,300 on eBay?
For the past week, all I got were stories about the Dylan copyright extension CDs. There were track listings posted and sites for bootleg downloads, commentary on why it was fair or unfair for Sony to limit distribution. It was a media starved for Dylan stories to repeat.
Then I got an email with this video of "Just Like a Woman" from the Rolling Thunder Revue. Wow! It was Dylan at his best during the 1970′s.
Don't be put off by the dark lighting. It's a performance classic and gem from that magical 1975/76 tour.
"Just Like a Woman" from The Rolling Thunder Revue
The video is a good example of how Dylan would re-write the arrangements for some of his most revered songs during The Rolling Thunder Revue and leave others virtually untouched.
After touring with The Band in 1974, Dylan wanted to get back on the road but not in usual way. He had a concept of a travelling roadshow, with various artists in an almost improvisational style. He wanted to play small venues in small cities and avoid the stadium rock cliché that was popular.
So Dylan assembled a cast of artists that changed as the tour progressed including Mick Ronson (guitar), Rob Stoner (bass), Howie Wyeth (drums), Scarlet Rivera (violin), T-Bone Burnett, Steven Soles, and David Mansfield (guitars), Joan Baez (guitar, vocals), actress singer Ronee Blakley, and poet Alan Ginsburg. Dylan was inviting people he met during rehearsals in New York like Patti Smith, who declined.
The Rolling Thunder Revue 1975
The first leg of the Rolling Thunder Revue started on October 30, 1975 in Plymouth Massachusetts. It played small towns with 30 shows in the Northeastern US and Canada.
The publicity and promotion was made up as they went along. Despite that, the word spread that Dylan was on the road with Baez again and the shows sold out. Baez wrote "Diamonds and Rust" about the experience.
Larry "Ratso" Sloman documented the tour and wrote "onstage it was like a carnival. Bobby Neuwirth and the back-up band [dubbed 'Guam'] warmed up the audience. Next, Dylan ambled on to do about five songs. After intermission, the curtain rose to an incredible sight, Bob and Joan, together again after all these years."

"After a few numbers, Baez took center stage for a dynamic six-song set, followed by a solo set from Bob. Then he was joined by the band for a few numbers, and the finale, Woody Guthrie's 'This Land Is Your Land,' featuring everyone on stage from Allen Ginsberg to Bob's mother Beattie one night."
"The spirit was so amazingly warm that when Joni Mitchell flew in to play one concert, she wound up staying for the remaining three nights of the tour."
"And it all came to a dramatic finale December 8th in Madison Square Garden where, with the help of Muhammed Ali, Roberta Flack and 14,000 screaming partisans, Dylan performed a benefit concert for imprisoned boxer and Dylan's latest cause, Rubin Carter. That concert was known as "The Night of The Hurricane."" Wikipedia
Sloman wrote the 56-page booklet that Columbia included with Bob Dylan Live 1975 (The Bootleg Series Volume 5), an official bootleg that won't set you back $1,300 and is worth repeated listening.
Rolling Thunder 1976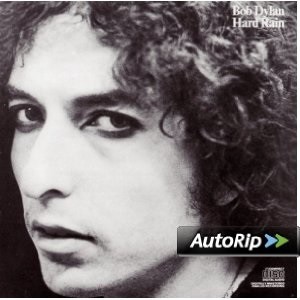 After the Houston Astrodome benefit for Rubin Carter in January 1976, Dylan tried to put The Rolling Thunder Revue back on the road in the spring.
The rehearsals were in Clearwater Beach, Florida which is where the video of "Just Like A Woman" was filmed. That's a guess since no one has confirmed it.
Some of the spontaneous magic of the fall 1975 tour may have been missing in the spring of 1976. The performances took a stronger rock feel.

The May 23rd show in Fort Collins, Colorado was filmed. The film saw limited viewing. You can find the videos by searching "Dylan hard rain fort collins" on Google.
The "Hard Rain" CD was more successful and is one of my favourite Dylan discs for straight up rock-and-roll.
"Hard Rain" is a mixture of the Fort Collins, CO and Fort Worth Texas concerts. The arrangements are like nothing Dylan had recorded before.
Both "Hard Rain" and Bob Dylan Live 1975 (The Bootleg Series Volume 5) are available with Amazon.com AutoRip. You get the MP3 free both as a download and cloud stored version, plus the CD in the mail.
That is, if you live in the United States. Although Amazon says they will roll out AutoRip in other countries by the end of 2013, the new program is limited to the United States for now.
You can publish this article on your website as long as you provide a link back to this page.