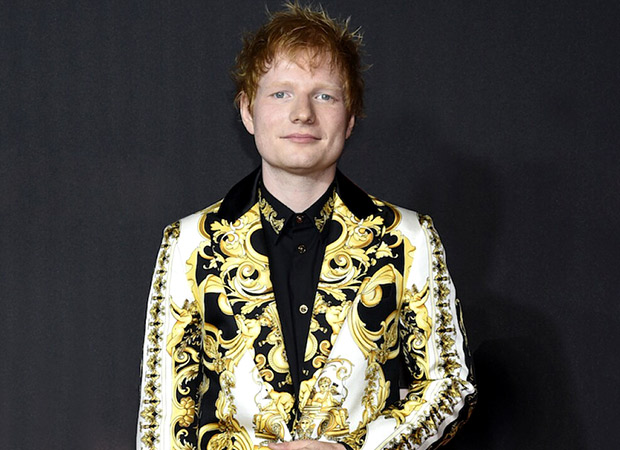 This article was last updated on April 28, 2023
Canada:

Oye! Times readers Get FREE $30 to spend on Amazon, Walmart…
USA:

Oye! Times readers Get FREE $30 to spend on Amazon, Walmart…
A woman who is suing Ed Sheeran for copyright infringement in a Manhattan courtroom collapsed on Wednesday outside the courtroom. Kathryn Griffin Townsend is accusing the popular singer of copying elements of Marvin Gaye's 1973 classic "Let's Get It On" in his 2014 hit "Thinking Out Loud." Griffin Townsend, who is the daughter of Gaye's songwriting partner Ed Townsend, was taken to a hospital after collapsing outside the courtroom.
Sources close to the situation have reported that Griffin Townsend is feeling much better and is hoping to return to court soon. The sources also stated that she is dealing with an ongoing health issue. During a break in the testimony earlier in the day, Griffin Townsend appeared to be leaning on the arm of a woman companion, but still spoke in a firm voice.
Alexander Stewart, a professor of music at the University of Vermont, was on the stand at the time of Griffin Townsend's collapse, examining the similarities between the two songs in question. According to People, Griffin Townsend became sick and slumped over in her seat, and was later taken out of the courthouse on a stretcher.
Along with Griffin Townsend, Ed Townsend's sister Helen McDonald and the estate of his late wife Cherrigale have also sued Sheeran, seeking an unspecified payout and an injunction prohibiting him from performing "Thinking Out Loud." Sheeran has denied the allegations, claiming that "Thinking Out Loud" is a unique composition, and testified in court on Wednesday that he had never heard "Let's Get It On" until he watched the 1999 movie "Austin Powers: The Spy Who Shagged Me."
Representatives for Ben Crump, Griffin Townsend's lawyer, did not immediately respond to requests for further information on the incident. The cause of Griffin Townsend's collapse remains unclear at this time.
The copyright infringement case between Ed Sheeran and Kathryn Griffin Townsend has been gaining attention in the media, as it raises important questions about the extent to which one artist can be influenced by the work of another. The outcome of this case will likely have significant implications for the music industry and will be closely watched by musicians, songwriters, and industry professionals.
In conclusion, the Ed Sheeran copyright infringement case continues to generate interest and discussion, as the plaintiff Kathryn Griffin Townsend collapses in a Manhattan courtroom. With the ongoing health issue and her hopes to return to court soon, the case remains an important development in the music industry.
You can publish this article on your website as long as you provide a link back to this page.