You can publish this article on your website as long as you provide a link back to this page.
This article was last updated on April 16, 2022
Taiya Barss walked out of Dr. John concert at TD Halifax Jazz Festival when Festival security failed to control crowd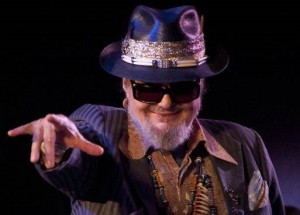 By Taiya Barss, Halifax, NS – The Halifax Jazz Festival is an event that I look forward to all year.
But after Friday night's experience, I will never again buy a ticket for one of your performances.
My husband and I paid sixty dollars for tickets to Dr John and The Night Trippers

, and stood in line, in the heat for an hour and a half to get decent seats with a good view of the performers.
We enjoyed
Erin Costello's music
, but as soon as she finished a throng of people moved in, standing between our chairs and the stage, a solid wall blocking everything.
When Dr. John came on, I couldn't see the tops of the musicians heads.
We left early, frustrated and angry, as did a number of people on either side of us – people who had driven from Bridgewater, Pictou and Cape Breton to not only hear but to see Dr. John.
You should not allow this to happen. You can announce that music will not start until people clear the view of the stage.
You have security personnel: use them.
Editor – we talked to a director of Jazz East on Sunday about this letter and her reply was "We welcome all comment; however, we want people to enjoy themselves and dance. We don't intend to restrict the crowd."
When we pointed out that the crowd was not dancing but creating a mosh pit or crowd rush, she had no other comments.