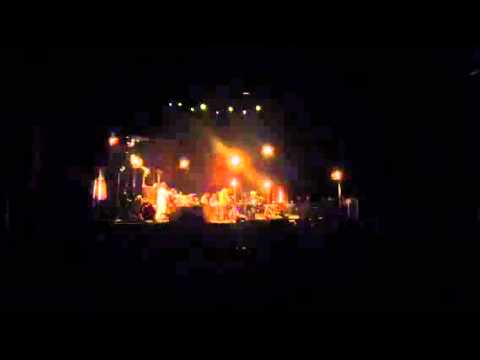 Bob Dylan videos are disappearing from YouTube in new campaign by Web Sheriff – The Weight survives the purge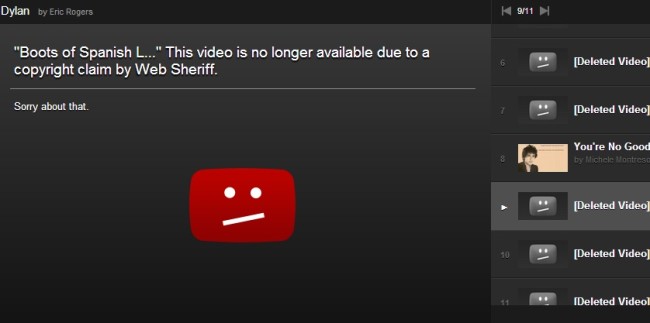 On July 19, 2013 Web Sheriff announced it was suing YouTube, eBay The Pirate Bay. This announcement appeared briefly on the internet but was removed. Only the cached version remains.
"Jul 19, 2013 – Web Sheriff announced it would launch lawsuits against YouTube, eBay and The Pirate … Bob Dylan used the company's services pro bono to protect his charity …"
Almost immediately YouTube has been deleting Dylan videos posted by fans. I have been getting email notices for days. At first I thought it was an aberration but apparently the folks at Web Sheriff are serious.
Some notices say the user accounts are being deleted. Nasty.
This recent video of Bob Dylan singing "The Weight" with Jeff Tweedy and Jim James during the Americanarama in Virginia Beach has survived the purge.
For coverage of Bob Dylan's 2013 tour check out Expecting Rain and Huffington Post – Bob Dylan In Concert: Is It Worth It?