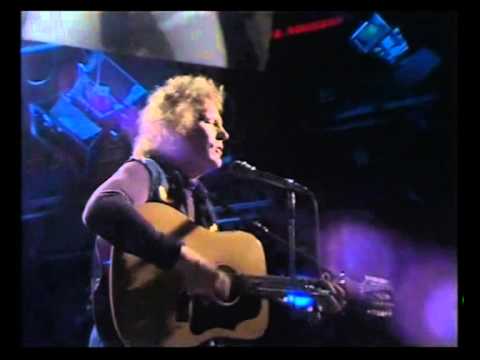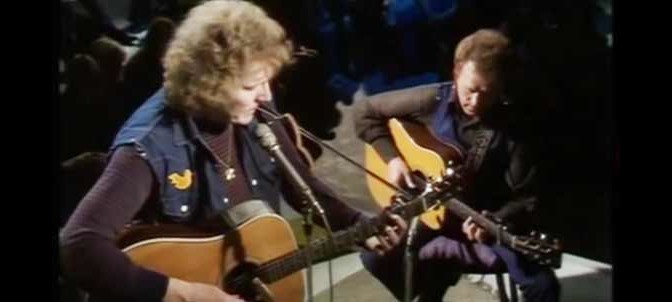 Happy just to hold the hands I love watching this Gordon Lightfoot concert on a winter night
A 1972 BBC TV special captures Gordon Lightfoot's in his prime with his best songs.
This BBC program titled "Gordon Lightfoot In Concert" aired on January 22, 1972 at 11 PM. It was actually taped in the spring of 1971 before "Summer Side Of Life" was released.
At the time of the taping, Lightfoot had international success as a singer songwriter of folk ballads. A year later he had health problems with Bell's Palsy that took him off the road temporarily. After that he started to enjoy "star" success.
Gordon Lightfoot "has been referred to as Canada's greatest songwriter and internationally as a folk-rock legend."
Wikipedia
which is a decent article on Lightfoot.
That's probably over stating his impact a little. Joni Mitchell, Neil Young and a group of Canadians from the same era who migrated to the US had bigger impacts than Gordon Lightfoot. Of course, for Canadians he remained one of us and his songs are deeply part of the Canadian experience.
Gordon Lightfoot was a great song writer in the "folk" tradition, although he was no purist. He always travelled with electric bass and acoustic lead guitar backing. Later he added steel guitar, although not in this concert. Lightfoot had musical training and if you try to learn his songs you realize he was doing more than creating 3 chord wonders.
Gordon Lightfoot was and remains one of my favorite artists. I followed everything he did back in the 1960s and 1970s, have all his albums then CDs and his songbooks. This video reminds me of the concert we attended at Place Des Arts in Montreal and another in Wolfville, NS at Acadia University.
While Lightfoot toured extensively, he was never really comfortable on stage. Like many performers, he would get up, do his songs perfectly, make a few off-handed remarks and that was it. The first part of the video is like that. He does try a little patter in the second half.
Despite that little niggle, the performance is pure Gordon Lightfoot and the only one I have seen of this quality from the era. I ordered the DVD from the UK and can't wait to see it on a big screen TV. Most Blu-Ray players will upscale 480 p DVD's to 720 or 1080 so the visual experience should be fantastic.

A DVD quality copy of the BBC TV show can be ordered from Amazon.co.uk under the title
Gordon Lightfoot Talking in Your Sleep
. The sound should be better than YouTube which is highly compressed. Amazon.co.uk accepts orders from Canada with some restrictions. I am pretty excited because they shipped it Sunday. My wife says I'm a wonder – see something on Amazon and poof it arrives in the mail.
Do you have a favourite Lightfoot concert or video?
Gordon Lightfoot's songs
Gordon Lightfoot's songs are a mixture of Canadiana like "Steel Rail Blues", "Nous Vivons Ensemble" perhaps one of the most well-meaning but immature approaches to Quebec Separatism, and of course "Canadian Railroad Trilogy" and ballads.
Lightfoot has a high, unmistakable tenor voice. His backing on this video are his old band mates, the impeccable guitarist Red Shea, who died in 2008, and Rick Haynes who still plays for Lightfoot. See Six Degrees of Separation From Gordon Lightfoot.
Song list
The set list from the BBC show is almost perfect. I would really like to see him singing "Song For A Winter's Night" so I put the video here. Isn't that perfect?

"Song for A Winter's Night"
BBC Concert – Gordon Lightfoot
Summer Side Of Life
Saturday Clothes
That's What You Get For Loving Me
Affair On Eighth Avenue
If You Could Read My Mind
Steel Rail Blues
Your Loves Return
Ten Degrees And Getting Colder
Early Morning Rain
Farewell Nova Scotia
Miquel
Me And Bobby McGee
Nous Vivons Ensemble
Minstrel Of The Dawn
Talking In Your Sleep
Canadian Railroad Trilogy
If we are to believe our eyes, the BBC has a treasure trove of music. In the UK one can subscribe to BBC four.
There are several websites devoted to Gordon Lightfoot including this one that has his domain name Gordon Lightfoot and Folk Music, Lightfoot!, and Gordon Lightfoot Biography – The Man And His Music,
A New Zealander posted a lengthy review of the concert on his website and if you check the Amazon.com link, it has reviews as well.
Uncle Unkool's Musical Musings Review
This was a goldmine for fans of the era and one of the highlights was Canadian legend Gordon Lightfoot performing his signature song (well, one of them anyway), If You Could Read My Mind.
The Beeb have gone one better this week and re-broadcast the full concert this was lifted from (originally broadcast in two parts in early 1972) and it's one of the best things I've ever seen on the telly.
Filmed in front of a small studio audience (due to the technical limitations of the day most of the audience are seated behind the performers) and capturing Lightfoot at the beginning of his international success, but before Sundown catapulted him to superstardom, the concert mainly focuses on his first two albums for Reprise – If You Could Read My Mind (or Sit Down Young Stranger as it was originally titled before the single took off unexpectedly) and the then-forthcoming Summer Side of Life (Gord notes, 'This album isn't out yet' before launching into Summer Side's opener Ten Degrees and Getting Colder).
It was still a few years before Lightfoot would add a drummer to his live band (and even longer before a keyboardist joined the fray), so this is real folk trio stuff, with just Lightfoot on 6 and 12 string guitars, Rick Haynes on bass (who remains Lightfoot's bassist to this day) and the late Red Shea on lead guitar. Sadly very little of Shea's fretwork is captured for the camera, but the sound is very good and his playing is as impeccable as his reputation. (See Uncle Unkool's Musical Musings Review for the complete review.)