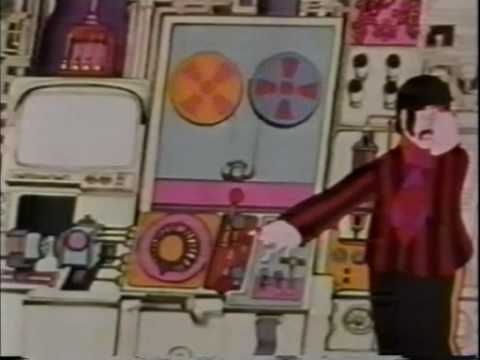 This article was last updated on May 26, 2022
Canada:

Oye! Times readers Get FREE $30 to spend on Amazon, Walmart…
USA:

Oye! Times readers Get FREE $30 to spend on Amazon, Walmart…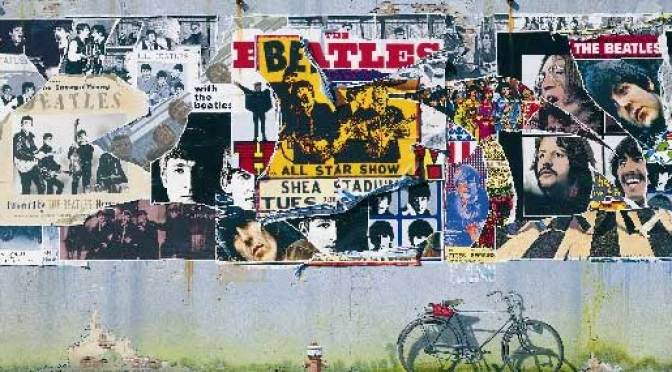 50 years ago today on Friday February 7th, 1964 Beatlemania started in North America
By Stephen Pate – One of the best ways to celebrate The Beatles 50 Year Anniversary is watching The Beatles Anthology, the 6-hour documentary first broadcast in 1995. This is The Beatles own story told in first person narrative so there are only a few talking heads like George Martin.
Sitting down for over a fortnight to watch each segment in sequence is a magical experience. I felt the excitement and fun of The Beatles all over again.
"It alters your life and you're never the same again," said Sir Paul casually in the documentary. If you liked The Beatles of course they changed your life. My life changed forever, much to my mother's regret.
No only did The Beatles have great music in 1964, they got better and better with each album. The Beatles were fun, had an irreverent sense of humor, and energy. They made people feel changed, like we could be ourselves. They exuded optimism and freedom. We could have a great, new life with music which didn't reflect our parents values, that had been shaped by World War II.
Listening to The Beatles gave people a natural high. You could see it in the screaming girls at concerts and in their films. The Beatles were a good time.
The Beatles Anthology LaserDisc came out in 1996. I have enjoyed watching Anthology from start to finish. The documentary reminds me all over again how it was to be a teen in the 1960s. It has a fantastic emotional content and takes me back to the time.
The Beatles Anthology traces their careers from boyhood, first bands, Germany, the Cavern Club in Liverpool, through all their albums and career advances until the band broke up.
The documentary provides insight into the behind the scenes world of The Beatles at each stage, album and movie. They did amazing things, having the most success of any rock and roll band. The Beatles were musical and technical innovators in producing and recording music.
The documentary is an official Apple / Capital Records release with never-before-seen videos, pictures and full length music videos of The Beatles.
Sir Paul McCartney, George Harrison, and Ringo Starr talk on camera about their lives and their music. They are fairly candid and politely disagree from time to time. Paul is always positive and Ringo is himself but George reveals a unique point of view that I didn't appreciate before. It is wonderful and sad to see George in the videos. The Beatles Anthology is different view of George from the one in George Harrison: Living In The Material World, probably because it focuses on their time together as The Beatles.
John Lennon is represented in his music and videos done at the time. His absence is felt but as Sir Paul says his spirit is in the documentary. John could be so witty and acerbic. When The Beatles broke up, John said we had the albums if we felt sentimental.
The Beatles Anthology is not a tabloid version of their lives and frankly I am not interested in that. To me and hundreds of millions of people, The Beatles are a positive force. There are no lurid tales of sex and wild nights. They do, however, talk frankly about some of their drug use. There are not a lot of "experts" telling us what to like or dislike as well, thankfully.


I followed The Beatles from November 1963 on, bought all the records, watched Hard Days Night and Help more than to times each when that meant going to a theatre not like today, read the books and learned the songs. I never bought Beatles memorabilia because it was all about the music. Despite that, The Beatles Anthology seems very fresh with new insights.

Some of the videos have made their way onto YouTube but the quality is so bad, they are hard to watch.
It is more enjoyable to put the documentary on the big screen TV, sit back and enjoy it.
The sound on the laserdisc is analog CD quality. I don't have the DVDs to check but none of the more than 500 reviews on Amazon.com complain about the Dolby Digital 5.1 sound so I am assuming it is great. If you buy the DVD from Amazon.com and you are not happy, you can return it. The customer service at Amazon.com is phenomenal like that.
The Beatles Anthology scene highlights
Along with the interviews both historical and mid-1990s with The Beatles, George Martin and other closely connected to them, there are many videos of The Beatles music. I never felt cheated like some documentaries that only play parts of songs. Scene highlights include:
Liverpool & first Recordings 1958-1960
Hamburg & The Cavern
George Martin and Ringo arrive
Songs: "Love Me Do" & "Please Please Me"
Touring Britain and Early Television Appearances
Beatlemania
Album – "With the Beatles" and song: "I Want to Hold Your Hand"
Arrival in the U.S. & Ed Sullivan Show
Filming "A Hard Day's Night"
World Tour 1964
Song: "I Feel Fine" & Recording the "Beatles for Sale" album
Filming "Help!"
Songs: "Yesterday" & "Ticket to Ride"
Shea Stadium Concert
Albums – "Rubber Soul" and "Revolver"
Songs: "Yellow Submarine", "Day Tripper", "We Can Work it Out"
World Tour 1966
Songs: "Strawberry Fields Forever" & "Penny Lane"
Album: "Sgt. Pepper's"
Satellite Broadcast of "All You Need Is Love"
"Magical Mystery Tour"
Song: "Lady Madonna"
The "White" Album"
Song: "Hey Jude"
The Rooftop Concert January 30, 1969
Song: "Let it Be"
"Abbey Road"
The DVD version was released in 2003. My review does not cover the extra materials in the DVD version, which have a secondary interest:
Recollections (June 1994): Paul, George, and Ringo spend a summer's day together singing, playing and warmly remembering the early days
Back at Abbey Road (May 1995): Paul, George, and Ringo at Abbey Road Studios with George Martin, play back the multi-tracks of some of their classic recordings and reveal the inventive techniques used during the original sessions
Recording "Free as a Bird" and "Real Love": Paul, George, and Ringo, along with Jeff Lynne, discuss the story behind these recordings – includes intimate footage of them at work in the studio
Real Love Video: The video not screened as part of the original Anthology series,
Compiling the Anthology Albums: Paul, George, Ringo, and George Martin talk about how the three Anthology double albums were compiled
Making the "Free as a Bird" video: An intriguing insight from director Joe Pytka into how the Grammy Award winning video was created
Production Team: The team behind the Anthology series discuss how the programmes were made
Anthology Book and CD's
The documentary follows a book of the same name The Beatles Anthology, which has their own story for each Beatle. It looks interesting and will make it to my wife's gift list.
The Beatles released 3 CD's of songs and out-takes from the documentary as well, Anthology 1, Anthology 2and Anthology 3.
Check out The Beatles official site for all the special material about the 50th Anniversary. More on Wikipedia.
Follow me on Twitter at @sdpate or on Facebook at NJN Network and OyeTimes.
By Stephen Pate, NJN Network
You can publish this article on your website as long as you provide a link back to this page.