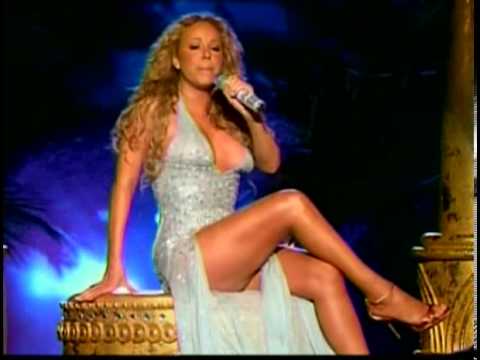 This article was last updated on May 27, 2022
Canada:

Oye! Times readers Get FREE $30 to spend on Amazon, Walmart…
USA:

Oye! Times readers Get FREE $30 to spend on Amazon, Walmart…

Can't find Taylor Swift performing "Shake It Off"? Try Mariah Carey with her own sexy Shake It Off – We Belong Together Remix at the 2006 MTV Awards
By Stephen Pate – Big disappointment for anyone who wants to see Taylor Swift strutting her stuff to Shake It Off at the VMA awards. Viacom has issued take downs of all the videos on the internet. Boo Viacom.
Thankfully Mariah Carey wrote a song with the same title Shake It Off and she performed it beautifully at the 2005 MTV Awards in a remix with We Belong Together.
There is no copyright on song titles so Taylor Swift can create a new copyrighted song with the title as Mariah Carey and her co-writers Jermaine Mauldin Dupri, Bryan Cox, and Johnata M Austin.
Ah, everything old is new again.
Of course the two singers are as different as night and day like the songs.
Mariah Carey is a major diva, a singer while past her prime still has the vocal pipes to out sing Taylor Swift out of the stadium. Mariah Carey also has, ahem, the classic female physique that she likes to show off in all its glory.
Taylor Swift is a great performer who has charmed her hundreds of millions of fans with direct, honest and personal songs that resonate.
Two different great artists singing two different songs with the same name.

Vive la difference.
Mariah Carey's version of "Shake it Off" is available on her cd The Emancipation of Mimi.
The new Taylor Swift CD 1989 will be released on October 27, 1984 and can be pre-ordered from Amazon.com and iTunes. The album is already #6 on Amazon.com and iTunes, not bad for an album that's 2 months from release.
Follow me on Twitter at @sdpate or on Facebook at NJN Network, OyeTimes and IMA News Buzz. You can also subscribe and receive notifications of new stories by email.
By Stephen Pate, NJN Network
You can publish this article on your website as long as you provide a link back to this page.