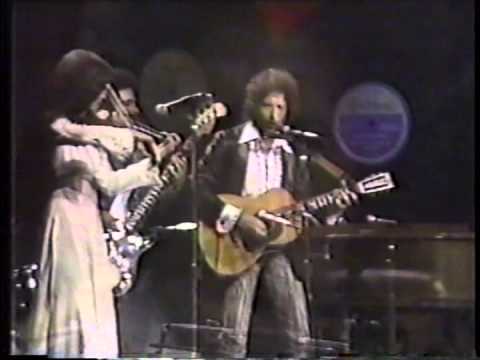 This article was last updated on May 27, 2022
Canada:

Oye! Times readers Get FREE $30 to spend on Amazon, Walmart…
USA:

Oye! Times readers Get FREE $30 to spend on Amazon, Walmart…

UK release of Bob Dylan The Legendary Broadcasts 1969-1984 available in North America with a little trick
By Stephen Pate – The Legendary Broadcasts 1969-1984 is a new and rare release of Bob Dylan broadcasts from his most interesting decade and a half.
Spanning the 1969 appearance on The Johnny Cash Show to David Letterman in 1984, these Dylan broadcasts are a diverse sampling of Bob Dylan's creative output that maps roughly to the CD's Nashville Skyline, Blood on the Tracks, Desire, Slow Train Coming, and Infidels.
Legendary Broadcasts is real Bob Dylan and much more enjoyable than the banal Sinatra ballads of "Shadows in the Night". Many of the songs was well known from bootlegs and from videos on YouTube. However, this is an audio CD that plays well from the 1st to 13th song.
This CD has a bit of mystery and a very reasonable cost. Due to some copyright restrictions it has to be ordered from Amazon.co.uk in the UK at Amazon.co.uk. And it only costs £8.99 – or US $13.60.
If you haven't ordered from Amazon in the UK, try it. The service is by post or mail, low-cost and the delivery surprisingly fast. I've trained myself to always check the Amazon UK prices and stock because they have better deals than both Canada and the US on some items.
The Johnny Cash Show 1969
"Ladies and Gentlemen, here's Bob Dylan," intones Johnny Cash, the mountain of a man with the world's best bass baritone voice. Bob Dylan starts with a croon of his country paean to love and fidelity "I Threw It All Away" from Nashville Skyline.

Then Dylan does "Living The Blues", a song that sounds like Hank Williams but is really a Dylan song left off Nashville Skyline and included on Self-Portrait. This is a better version than Self Portrait since it leans on the country and western nature of the song with a honky-tonk piano.
The duet with Johnny Cash on "Girl From The North Country" is well known and the best track from a concerted effort by Dylan and Cash to produce a joint album.
The backup band for Dylan's appearance on the Johnny Cash Show was the core studio band on Nashville Skyline: Norman Blake – guitar, Kenny Buttrey – drums, Charlie Daniels – guitar, Pete Drake – pedal steel guitar, Charlie McCoy – guitar, Bob Wilson – keyboards.
World of John Hammond 1975
The next 3 tracks come from the PBS program "The World of John Hammond", a tribute to the Columbia Records A&R man who discovered Bob Dylan, Bruce Springsteen and jazz musicians back to Billie Holiday. The original video is not available at this time but the Dylan segments have been posted on YouTube.
With a stripped down band from The Rolling Thunder Review – Scarlett Rivera, Rob Stoner and Howie Wyeth – Dylan sings Oh Sister, Simple Twist of Fate and Hurricane. These are excellent versions of all three songs and the sound on the CD is a big improvement from YouTube. Simple Twist of Fate gets one of its better re-workings of the lyrics.
If you ever get a chance to see or buy the PBS video The World of John Hammond, I would snap it up. I have it on Laser-disc and it is awesome entertainment and gives you a sense of how important John Hammond was to jazz, folk and rock music.
Saturday Night Live 1979
Bob Dylan sings 3 songs from Slow Train Coming on Saturday Night Live – Gotta Serve Somebody, I Believe In You, and When You Gonna Wake Up. These songs have passed into the canon of great Dylan songs despite their controversial Christian nature when they were released.
The Saturday Night Live performances really rock even if you don't like the message. Dylan always had the capacity to take his audience in a new direction.
i found it ironic at the time since I was getting out of a tangled connection to fundamentalist religion just about the time he got saved. I could see why he took to the born again crowd even if it wasn't for me.
Grammy Awards Ceremony 1980
Bob Dylan had the last word on Gotta Serve Somebody when he won the Grammy next year for Best Rock Vocal Performance, Male the next year. "Dylan's performance of the song was the best sort of fire-and-brimstone rock gospel — a religious and musical experience in the best possible way." (22 Grammy Awards)

Bob Dylan – Gotta Serve Somebody by f1218300711
David Letterman Show 1984
13 tracks later, the young hip comedian David Letterman overcomes intros Dylan "Thank you folks. Ladies and gentlemen once again here's Bob Dylan." A punk band made up of Charlie Quintana and The Plugz and Bob Dylan immediately jump into to a wildly energetic "Jokerman."
I must admit this session is a favorite of mine. Bob Dylan has always looked for the raw energy in his performance and this one nails it. Check out this blog for the details on how Dylan hooked up with a Chicano punk band.
Prior to that Dylan performed Don't Start Me Talkin' and License to Kill, both killer versions. The songs have the raw rock energy of punk music.
All in all, over 60 minutes of classic Bob Dylan live performances for $12. Can't beat it.
For the ISIS MAGAZINE CD review – see Bob Dylan The Legendary Broadcasts 1969-1984 Coming Feb 16 2015
Available from Amazon.co.uk. US $ equivalent will vary based on exchange markets.
Follow NJN
Twitter – @sdpate
Facebook at NJN Network
Add the NJN icon to your desktop
Subscribe and get new stories by email
By Stephen Pate, NJN Network
You can publish this article on your website as long as you provide a link back to this page.