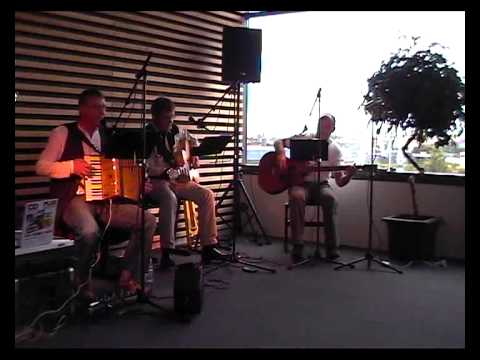 As the seminar winds down, Sean Wilentz and Christopher Ricks play with the semantics of getting stoned in a foreign language.
By Stephen Pate – 9th and last in the series. If everybody must get stoned, does it mean the same thing in Denmark.
The earlier and 8th article in the series is Bob Dylan Reinvents Himself
Part 7 – Bob Dylan Covers of Dylan
Christopher Ricks – I was in Denmark a couple of months ago, and I heard somebody sing, with terrific power, Dylan songs in Danish. He translated them into Danish, and it really was very, very thrilling. It was to me more thrilling, in a funny way, than a straight cover version. It was very, very extraordinary; far from poetry being what gets lost in translation, I felt art was exactly what didn't get lost in translation.
That is something extraordinary for … "Rainy Day Women" was absolutely extraordinary. There's something in the Danish language which … There are certain sound effects which are terrifically close to, and yet beautifully different from, what you get from the English … from it in American English.

[Editor – "Stoned" is "stenet" in Danish and the songs chorus is "Alle skal få stenet."]
Sean Wilentz – I'd love to hear it in Yiddish. What's Danish for "stoned"? I want to know.
Christopher Ricks – What's that? I can't remember what the Danish word is.
Sean Wilentz – I'm sure there's someone. It's a word that would be similar.
Christopher Ricks – There will be the verb … The verb for "they'll stone you," can you remember what that was? The drug stoned.
Sean Wilentz – I don't mean stone like a stone, I mean stoned, like stoned, or to have someone throwing stones at you.
Christopher Ricks – They stoned you, yeah. I think part of this … Sorry, I'm talking a bit too much, or maybe much too much.
Sean Wilentz – I love it.
Christopher Ricks – Part of it would be, Dylan, I think, is terrifically good at knowing what dangers threaten his particular enterprise. That is, he's terrifically good at knowing that what this song is in danger of is of becoming sentimental. What this song is in danger of is it becoming cynical. What this song is in danger of is it becoming religiose, instead of being religious. He's got a terrific instinct for that.
Not all artists have this. He's profligate in some ways, in that there are a lot of songs he does in self-respect, and there are songs that aren't good. "The Death of Emmett Till" is not a good song. It's good that he wrote the song, but it is not a good song.
Sean: Yeah, there's one thing, though, that he always does do. There's one emotion that he always has, and this goes back to "amen" at the end of … He said this. Every last record, he signs off with "good luck".
Christopher Ricks – Yes, it's lovely, that.
Sean: I hope you make it. If you listen to any album, there is this redemption. It's like the last chord on "Modern Times", when he's gone through the garden, and then there's this major chord at the end, that is about redemption. Everything ends with good … "You can make it, and I'm here with you. I don't know you, but I'm here with you." This is the redemptive side of … One of the redemptive sides of Dylan's work, that I find thrilling, because it's consistent, and it's always there.
It's generous as well. He's a very generous … The image of the guy is so misanthropic. He's not, at all.
Christopher: Have you met him?
Sean: I'm not going to go there. "Restless Farewell", but that's not the last song on the record.
Christopher: "Restless Farewell", yeah. Not give a damn … Not give a damn is very good, because it also means not utter a curse at anybody. It's got a double sense. It means that I care about it, but I'm not going to damn it.
Get the books
End Note
Sean Wilentz is the author of Bob Dylan in America

, the highly regarded book about Bob Dylan's place in American history.
Christopher Ricks wrote the definitive book on Bob Dylan's lyrics – Dylan's Visions of Sin

. Ricks is also the editor of the extra-large art book The Lyrics: Since 1962

containing all Bob Dylan's lyrics with variations.
The discussion took place at The Philoctetes Center for the Multi-Disciplinary Study of the Imagination. You can watch the symposium on YouTube although it's tediously long at 1 hour and 49 minute.
Follow Stephen Pate
Twitter – @sdpate
Facebook at NJN Network
Add the NJN icon to your desktop
Subscribe and get new stories by email
By Stephen Pate, NJN Network