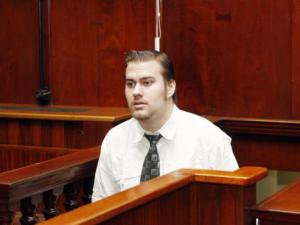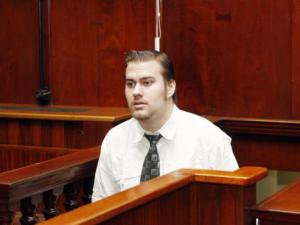 A Durban man, Hardus Lotter, who has been accused of both of his parents' murder, has told the High Court on Tuesday that he had sacrificed his parents' lives purely upon God's will.
Lotter has appealed before the court for not being guilty, along with his sister Nicolette, 29, and her then boyfriend Mathew Naidoo, 25 for murdering Maria Magadalena (Riekie) Lotter, 52, and Johannes Petrus Lotter, 53, at their Westville home on July 19, 2008. Mr. Lotter was strangled and his wife was stabbed.
Hardus Lotter, 23, has stated before the Durban High Court that he has strong belief on God and should do anything for God's sake. The Lotters had said that they have done this under the influence of Naidoo who told them he was the third son of God. They believed his words and then instructed to do as Naidoo said. In case, they refused to follow Naidoo's instruction, they would be highly punished. Naidoo had instructed them to kill their parents as they are standing in the way of God's work.
When his sister's lawyer, Theuns Botha has asked him about never making any resisitance, he replied that he was afraid of disobeying God and being thrown to hell. He further told that strange rituals were involved in this act which might be a part of Satanic worship.
Lotter said he had been clear-headed in body, but his mind was not sound. He had just done this for God otherwise he loved his parents and was not completely comfortable with it. It was Naidoo, who had turned him against his parents.
Article viewed at Oye! Times at www.oyetimes.com