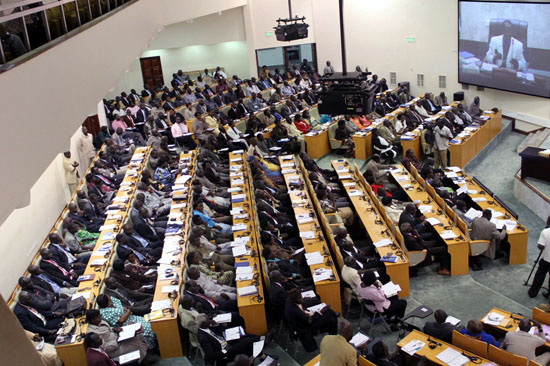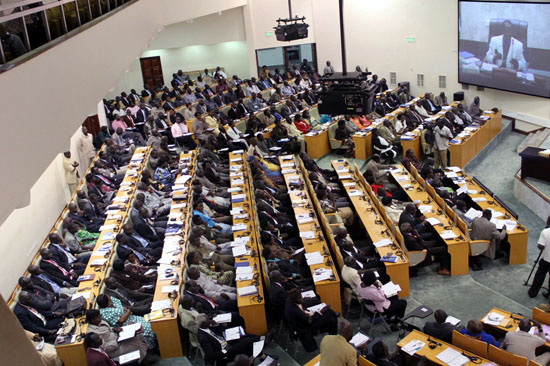 The South Sudan National Assembly (SSNA) has summoned 4 senior government officials to appear in the House in a weeks time to report on the current insecurity situation in Unity, Warrap, and Lakes States.
The officials were summoned after Hon. Ciguar Adong Manyang from Tonj East; Warrap State presented a motion to the House yesterday morning. Ciguar pointed out that, his County was attacked last week by a group of armed men alleged to be coming from Unity State and caused tremendous destruction in the State.
In his report, he said 78 people were killed mainly children, women and elderly people, nine others are missing up to date, 72 wounded, 40,000 people displaced, and 17,400 cattle were looted.
"The urgent needs for the displaced people include; security, food, water supply and non-food items," Ciguar said .
The Tonj East attack came shortly after an attack in Unity State alleged to have been staged by armed men from Warrap. "We need solutions. Such actions should not be repeated. These are symptoms of a failed State," Ciguar stressed.
After presentation, the motion raised intense debate with MPs from Unity, Warrap trading accusations for organizing attacks on one another. However, some MPs called for objective discussions without emotions.
Other legislators described the current situation in Warrap as "pathetic" while others described the attack to be 'a racist war' that has been planned and will continue if the government doesn't resolve the stalemate.
Ciguar called for disarmament laws to be enacted to facilitate comprehensive and smooth disarmament process in the country. Most parliamentarians called for thorough investigation to the matter since some politicians were alleged to be masterminds.
Meanwhile many MPs have blamed the Executive of failure to implement resolutions and policies aimed at ensuring security in the Country; others demanded the President to declare a State of emergency in the three States of Warrap, Unity and Lakes.

Hon. Paul Yoane later raised a motion terminating the debate and the South Sudanese Minister of Interior, the three Governors of Warrap, Unity and Lakes State be summoned to appear to the SSNA after one week to answer questions as to why the disarmament process came to a standstill.