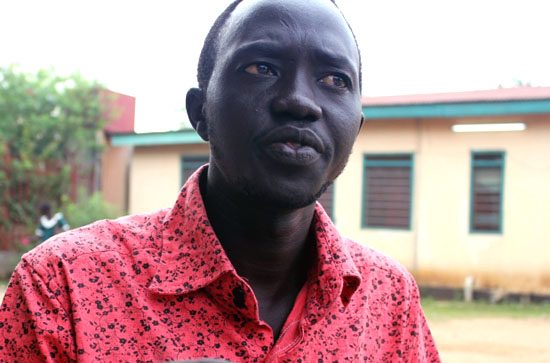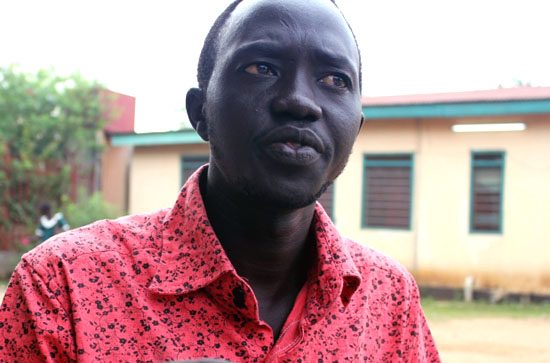 Security personnel at the South Sudan National Assembly, (SSNA) yesterday manhandled and humiliated a South Sudanese journalist over security breach allegations after entering a restricted area in parliament.
Mr. Madding Ngor, a Journalist working at the Bakhita Church-owned radio station was 'lifted' from the upper floor of parliament after unidentified senior security officer ordered the journalist to be ejected out of parliament premises.
There is no clear policy directing journalists whether to enter the main hall for coverage. However, journalists normally stay at the upper floor of the parliament hall due to lack of sitting space in the main chamber.
Some Parliamentarians who witnessed the shocking event wondered and sought for observation of human dignity while terming the incident as "harassment" and "indecent."
"The saddest thing is to treat a reporter like a criminal. They wrestled me to the ground and humiliated me," said Mading after his trouser was torn in the struggle.
The security officer then went hiding after the incident.
Journalists later on marched to the Committee for Information and Telecommunication Chairperson's office; Ms. Joy Kwaje, to report the matter and inquire as to why their colleague was demeaned.
They accused the South Sudanese security personnel of inheriting the behaviours of the Khartoum regime of not respecting principles of democracy.
"This country is doing the same thing that the Khartoum regime is doing," Dengdit Ayok a Journalist with the Al-musir Daily newspaper said. "We are just like second class citizens, you cannot believe that a South Sudanese female journalist like me was slapped by a security officer sometimes back. Would you feel as a citizen of this Country?" Mary Ajit a Journalist with the Citizen Daily newspaper said.

Hon. Kwaje expressed concerns after receiving the report and immediately demanded to meet all the security officers who were on duty when the incidence occurred in order to address the matter.
She confirmed that the security officers were acting out of personal reasons. There was no order from any authority that journalists should be barred from covering today's (yesterday) proceedings.
"I apologize on behalf of parliament over what has happened. I will try to investigate the matter. It is so sad that this incident happened right here where the rule of law is observed," Ms. Kwaje said.
Other journalists claimed that the humiliation, harassment and intimidation cases by the security personnel could be due to the absence of the media bill which is yet to reach parliament for ratification.
However, whether the friction between journalists and security officers will end when the media bill is out is a rhetorical question to answer.
Kwaje said unless people's attitudes change to understand that the constitution advocates for the right to information, and freedom of expression, the challenge will still remain out of hand.