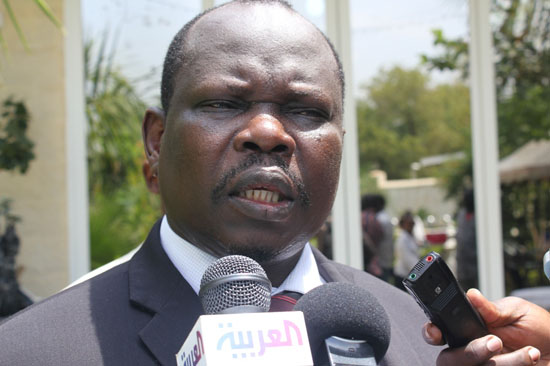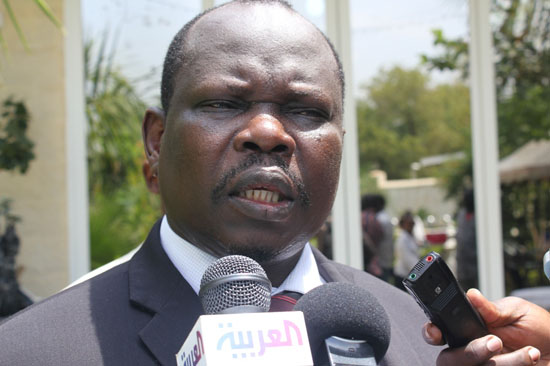 "South Sudan will not share its oil resources with another country unless in its interest, the country needs more support to address its daunting challenges," says Mr. Pagan Amum the Chief Negotiator on the post-independent issues with Khartoum.
Mr. Amum who is also SPLM's Secretary General spoke to the press in Juba ahead of Sudan and South Sudan talks tomorrow.
Pagan Amum said that South Sudan will not accept any deal that its oil has to be shared with another country. He disclosed that his country now has two goals in the negotiations:
"South Sudan to be an independent nation that controls its oil and no country will have a share of the oil resources unless in the it's interest"
"South Sudan to emerge as an independent country with all its territory including Abyei, Kafiakinji and this we cannot compromise," he added.
He said in the upcoming negotiations, Juba will not accept Khartoum's decision to charge 32.2 US Dollars per barrel on the exportation of her oil using the Khartoum refineries.
"There is no way Khartoum can impose on us more than what other countries charge," Pagan stressed.
Last week the Presidents of the two countries met in Addis Ababa under the call of the Inter-governmental Authority for Development (IGAD) in a meeting convened by the Ethiopian Prime Minister Meles Zenewai to negotiate and resolve the oil crisis. However, the two States failed to resolve the matter.
Meanwhile analysts say Juba's determination is to rise towards economic dependence and have aggressive pressure on Khartoum to change its system of government (Military to Democratic).