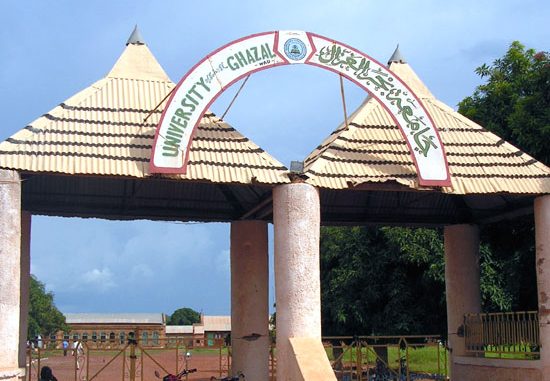 A Bahr el Ghazal University student has told Gurtong that fighting erupted last Thursday between English and Arabic pattern second year students of the College of Economic and Social Studies leaving 2 students with serious injuries.
The student said that the University produced handouts in Arabic which encourages more students to transfer from different Universities to Bahr El Ghazal to pursue their studies in Arabic language.
The language has been outlawed as a foreign language no longer applicable for official use in the Republic of south Sudan as stipulated in the Transitional Constitution 2011 following South Sudan's independence from the north.
He continued that, one of his colleagues attending Arabic lectures who preferred anonymity said, "the orders of maintaining English in the higher education as the medium of instruction and communication were recently enforced in Bahr el Ghazal University according to the constitutional mandate but this has affected us as students still using the Arabic pattern."
The fight between the students was unexpected event, "the fighting erupted when a lecturer informed the Arabic pattern students that he was going to present everything in English and those of Arabic pattern should contact the head of department for assistance."
A group of Arabic pattern students stormed out and started protesting prompting some of the English students to react leading to serious confrontations. A student injured his mouth and another hit on the head in the process. The two are now admitted in Wau teaching hospital.
Tension among students remain high although some lecturers intervened to resolve the matter but some students said that those who started the fight should face justice.
Arabic pattern students expressed their grievances saying that they want Arabic language to be the medium of instruction in college instead of English because the University administration doesn't offer English courses in order to comply with the constitutional order.
The students called upon the government of Republic of South Sudan to allow the second year students up to the last year to continue with Arabic lectures. Meanwhile English language should be introduced to first year students to prevent further conflicts among the students at the University.
University of Bahr El Ghazal is one of the South Sudanese Universities using Arabic language for instruction ever since after the Comprehensive Peace Agreement in 2005 and after its relocation to the South. The institution is still sympathizing with many of its Arabic pattern students by making its lessons in Arabic.