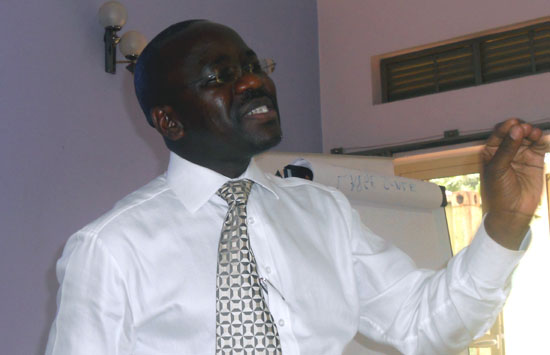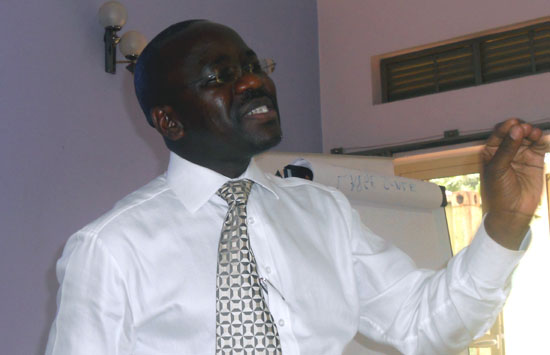 A Policy Analyst has warned that South Sudan's dependency on oil is dangerous both to her political and economic growth; he urged for a turning point now that the government is operating on austerity measures.
Mr. Godbar W. Tumushabe, a policy analyst with Advocates Coalition for Development and Environment (ACODE) told journalists in Kampala (who are attending a 2 week training on oil) that, the country risks future political instability and described the situation as "a disaster".
"You can have oil resources. They can boost your economy but still you will not have equity," Tumushabe said.
Oil contributes over 90% to South Sudan's annual budget. "That is a disastrous position – (dependency on oil)," Tumushabe warned.
South Sudan gained her independence about 8 months ago with daunting challenges marring most of its sectors. High illiteracy rate, insecurity, lack of infrastructure, high maternal mortality rate among others stand as challenging issues.
The country relies on oil as its main revenue earner to tackle these issues. "This is dangerous," said the expert. He pointed out countries that have oil as their main revenue earners and face acute political and economic challenges as a result of dependency on oil.
He mentioned Chad, Cameroon, and Sudan as some few countries that currently rely on oil and face political and economic challenges. Tumushabe said that Presidents of these countries are some of the long serving leaders and autocratic governments compared to other nations that don't depend on oil.
He gave an example of; H.E Teodoro Obiang Nguema, Omar Al Bashir, and Idriss Deby of Equatorial Guinea, Sudan and Chad respectively as some few long serving leaders in countries depending on oil, saying these leaders use oil to "fine tune" politics.
"The gap between the rich and poor is big, a clique of individuals own resources," Tumushabe elaborated.
The expert also cautioned that, these countries risk collapse in their economies if they are not flexible in using the oil money to boost other sectors. He called on South Sudan as a new nation to watch out and avoid similar scenarios.
"Increase the contribution of other sectors to the Growth Domestic Product, (GDP)," he said.
Mr. Tumushabe regretted that most African countries with oil are using the resource to build political backing particularly revolutionary governments. "We found out that revolutionary governments never deliver democracy. It is almost on record that there is no government that has come to power through revolution and is able to transition power through democratic means," Tumushabe stressed.
"But most importantly with revolutionary government like South Sudan and Uganda and other African countries, they use the resources to be able to build political patronage networks, which then sustain these revolutionaries in power," he continued.
African countries like South Africa have come a long way from the apartheid era to becoming a democratic nation, but Mr. Godber disagrees that South Africa is purely a democratic nation.
"Unless, we see a transitional power from African National Congress to another party, we can't say that South Africa has completed a successful democratic transition process," he continued.
Every nation needs security, which is not just the absence of war, but rather includes a realm of security issues: health security, personal, political, community, food, economic and environmental security as a holistic package according to the United Nations.
"For a country like South Sudan the conflict has not yet ended. There is a different form of conflict the government needs to deal with and unless we are able to deal with issues of environmental sustainability, we are likely to fight with nature too," he said.