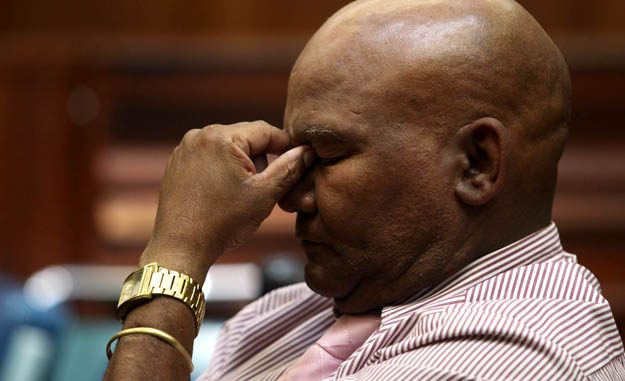 Family members of the victims of the train and taxi crash in 2011 lose control over the delayed proceedings of the court and threaten to take matters in their own hands if Humphreys was not sentenced to jail.
The crash took place at Buttskop crossing when taxi driver, Jacob Humphreys, 56, ignored the warning sign and banged into the oncoming train killing 10 children and severely injuring another 4. The taxi driver will hear the final decision of the court on Tuesday.
Alvirna Isaacs, who is the aunt of Jade Adams who struggled for his life for quite long in the hospital but couldn't survive, lost control and shouted at the accused outside the court threatening to kill him with her own hands if he was not sentenced to jail in the verdict. Other protestors and family members of the victims held banners and asked the court to sentence him to 10 life sentences.
"Wipe that smile off your face. I'll kill him myself if he doesn't go to jail! Jade could have been a doctor today but his life was taken away," shouted Alvrina.
Minutes later, grandmother of Michaelin de Koker also burst on Humphreys. She screamed, "He [Humphreys] says he is sick of us but he's the one who killed our children. He brought this upon himself, he caused this."
Article viewed on Oye! Times at www.oyetimes.com