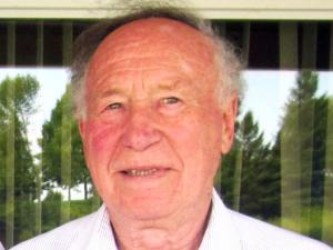 This article was last updated on April 16, 2022

The populous city of Cape Town joins hand to jovially celebrate the return of paediatric oncologist Cyril Karabus. His friends and family gathered to welcome him at noon on Friday. A group of Cape minstrels and members of South African Zionist Federation also joined hands to dance around in circles.
78-year-old Karabus was detained in the United Arab Emirates after being sentenced in absentia for the death of a Yemeni girl he treated for leukemia in 2002. He was acquitted on March 21. International Relations Deputy Minister Marius Fransman was also present at the Karabus airport.
"He wants to face the people that will come to the airport and say thank you. There is going to be hundreds of people at the airport. My office is getting calls all the time asking what time, what flight. I've had over 150 emails asking what time and what flight. We think there's going to be over a thousand people there," his lawyer Michael Bagraim said on television.
Around 100 people gathered at the airport wearing T-shirts with Karabus printed on them. Members of the ANC's Western Cape Chris Hani volunteer initiative and the South African Medical Association were also present.
You can publish this article on your website as long as you provide a link back to this page.