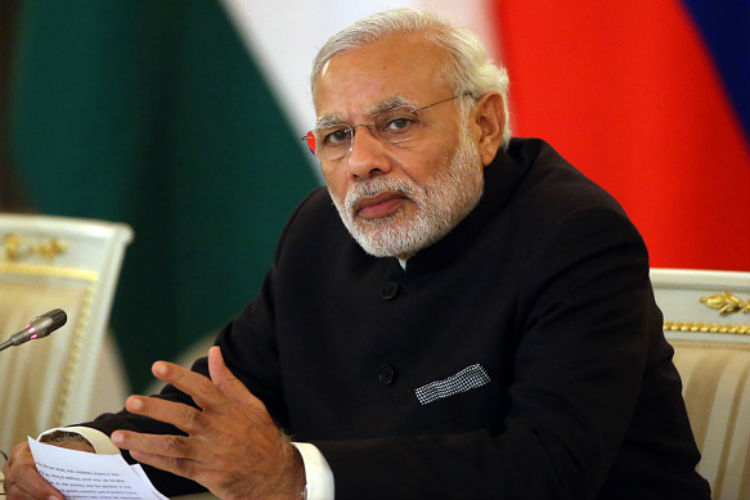 This article was last updated on May 25, 2022
Canada:

Oye! Times readers Get FREE $30 to spend on Amazon, Walmart…
USA:

Oye! Times readers Get FREE $30 to spend on Amazon, Walmart…
The poll bigule has been blown in UP. The elections are slated to take place in seven phases and public / state machinery is gearing up for crucial polls.
Amidst this, the Yadav family saga continues with its innumerable twists and turns, expulsions and revocations. The pariwar has all the elements of a Bollywood drama. A split looked imminent as both Mulayam Singh Yadav (MSY) and Akhilesh Yadav (AY) camps approached Election Commission to lay claim over the symbol. However, a meeting between MSY and AY yesterday without the knowledge of Shivpal and Ram Gopal has fuelled speculation that there will a patch up.
This entire episode has given momentum to BJP which without a CM candidate and despite PM Modi's big rallies, surgical strikes and demonetization seemed to be missing the zing on the ground. If Samajwadi Party splits, BJP would emerge as the single largest party as per ABP News-CSDS survey. As Sanjay Kumar of CSDS puts it in a tweet, 'BJP stands to be the biggest gainer by possible split in SP. BJP can be very close to Majority mark. As things stand now.' With elections approaching fast, BJP could then bag the additional 3%-4% votes from the undecided lot as it emerges the front runner.
Seat tally in scenario if SP splits – Source: ABP-CSDS Poll

AY camp feels that the youth is behind it, packaged with clean image, good development track record of UP government and alliance with Congress, it can clear the half way mark. It hopes that loss of votes of 8%-10% to MSY faction will be compensated by Congress.
MSY is uncomfortable of alliance with Congress. He wants to give a shot at President / Vice President post with the help of jod-tod-jugad of Amar Singh. He rues he couldn't become PM because of Lalu in 1996 and because of AY in 2014. He wants to be on the right side of BJP and blames AY is being pressurized by Congress as it is desperate for an alliance to improve its tally like in Bihar and West Bengal.
Here again there is not good news for AY camp. As per ABP-CSDS survey, even if AY camp allies with Congress, BJP is set to emerge as the single largest party. As Sanjay Kumar of CSDS puts it in a tweet, 'Akhilesh Yadav without doubt is the most popular face in UP, but not enough to win election only on his clean image.'
Seat tally in scenario if AY forms an alliance with INC – Source: ABP-CSDS Poll
Repercussions of SP Split
Though both AY-INC and BJP are projected to get 27% vote share each, confusion in SP cadre and split of anchor voting segments of Yadavs / OBCs and Muslims could do more damage. MSY faction is expected to get 10% vote share. The inherent risks of this strategic alliance are:
1. Upper caste and Dalit voters of Congress may not get transferred to SP-AY candidates. This is already evident as AY and INC are separately expected to poll 21% and 8%, however in alliance their share drops by 2% to 27%.
2. Wherever there will be Congress candidates, SP cadre may not wholeheartedly support AY and instead could vote for MSY camps or even abstain.
3. Muslims who would decide the outcome of 73 seats may consolidate towards Mayawati. Azam Khan senior leader of SP is trying for a patch up because of this precise reason.
4. Mulayam may play an emotional pitch of how he built the party and his son ousted him finding favour with elder supporters of SP.
5. Communicating and ensuring that new election symbol reaches every nook and corner of the state will not be easy.as cycle has been synonymous with Samajwadis for over two decades.
Advantage BJP?
BJP expects that the surgical strikes, demonetization, corruption free govt. regime, sops announced on new year, Yadav family feud and Modi's popularity will help it get rid of its 14 year vanvaas in UP. The recent record rally at Lucknow has boosted the confidence of cadre. We saw similar rallies in Delhi and Bihar as well with BJP ending on the losing side.
Though Akhilesh is seeking reelection, the elections are a referendum on Modi govt. performance, his popularity and demonetization step. So it's a vote essentially for or against Modi. BJP starts with a high vote share of 42.6% which it received in 2014 LS polls and has a big cushion. How much of this it loses in 2017 will decide whether it wins or not.
Any loss of vote share in excess of 10%-12% will put BJP in a tight spot. In the 10 states which have gone to polls after May 2014, BJP on an average has lost 20% of LS vote share which would land it at 34% vote share enough to win the elections.
The absence of a CM candidate, lazy local leadership relying too much on Modi, anti-incumbency against some of its sitting MPs and top down campaign strategy are its clear short comings.
BJP vote share in LS 2014 vs State Polls
Source: www.indiavotes.com
BJP Task is cut out – hold onto its 2014 support base
Can we risk to ignore Maya?
In this entire demonetization and family feud story, nobody is talking about Mayawati and many claim contest now is essentially bipolar. However, in my opinion she is down but not out. Dalits are firmly behind her (75%) translating into 15% vote share from one community and she enjoys support across the state unlike some who have pockets of influence.
The Yadav pariwar may prove to be a blessing in disguise for Maya. If the war gets ugly, Muslims may vote tactically at constituency level to defeat BJP supporting BSP. If she succeeds in forming a social umbrella of Dalits-Muslims and attracting a section of disgruntled Brahmins from BJP, she might spring a surprise.
BSP has dedicated cadre vote of 20,000-30,000 per seat and prefers silently working on the ground without social media fanfare. Though, there are reports that cash crunch has hit its campaign trail.
Range of vote share of parties across 7 regions in UP in LS 2014
Source: CSDS Report
How Akhilesh can pull through despite split?
In recent elections, we have seen that popularity ratings of leaders decide which party ultimately wins. Akhilesh is leading the popularity charts for most preferred CM (28% vs Maya's 21%). And for the first time it is revealed that people's assessment of the performance of Akhilesh in the state was better than their rating of Modi's performance at the Centre (fully satisfied: 34% vs 32%). This is similar to Bihar where Nitish popularity was higher than Modi. His popularity is higher than his father Mulayam as well.
AY can rope in Ajit Singh's RLD to get additional 2%-3% vote share, however Jat community equation with minority community voters has deteriorated significantly since Muzaffarnagar riots and he will be mindful of the fact.
There are no personal corruption charges against Akhilesh. If he manages to attract youth aspiring for jobs / better education / lifestyle beyond his traditional vote base of Yadavs / OBCs / Muslims he can get additional 2%-3% vote share needed to win.
To sum up, each seat will be keenly contested, so in effect some 400 odd mini battles to be fought. The seven phase polls ensures that the pendulum of fortune will swing from one party to another. A complex interplay of factors – caste, development, demonetization, law & order, jobs etc. – and a triangular contest will ensure that poll pundits are proved wrong and UP throws a result which will surprise all!
Image Credit: www.jagran.com
Click HERE to read more.
You can publish this article on your website as long as you provide a link back to this page.
You can publish this article on your website as long as you provide a link back to this page.