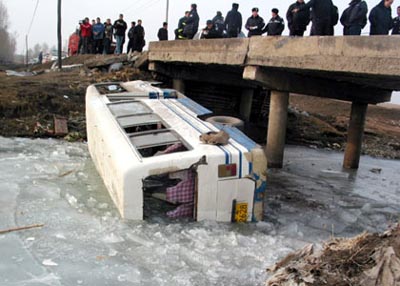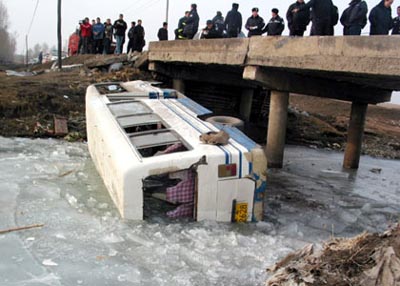 A school bus falls in river in Aldona village leaving the parents of about a dozen children in pain and despair.
The unfortunate event took place Saturday morning when the driver of the school bus lost control over his vehicle and it fell in Kalvi River, which is 15kms away from Panaji. Police authorities reached the site in no time to search and rescue the lives in question.
According to the police authorities, the number of students in the bus is not for sure 12. They could be anywhere between a dozen to fifteen. Local police authorities informed the search and rescue teams instantly so the rescue operation began quickly. Fire brigades and police drivers rushed to the place to give a helping hand.
The conductor and the driver of the bus remain safe since they jumped out of the school bus as soon as the vehicle lost control. However, no effort was made by either one of them to rescue children along.
Updates about the search operation will keep coming as soon as there is any news. As for now, there have been no deaths since no dead body has surfaced yet. The parents and relatives of the missing children are praying to see their children alive and begging the authorities to do their best to rescue their kids alive.
Article viewed on Oye! Times at www.oyetimes.com