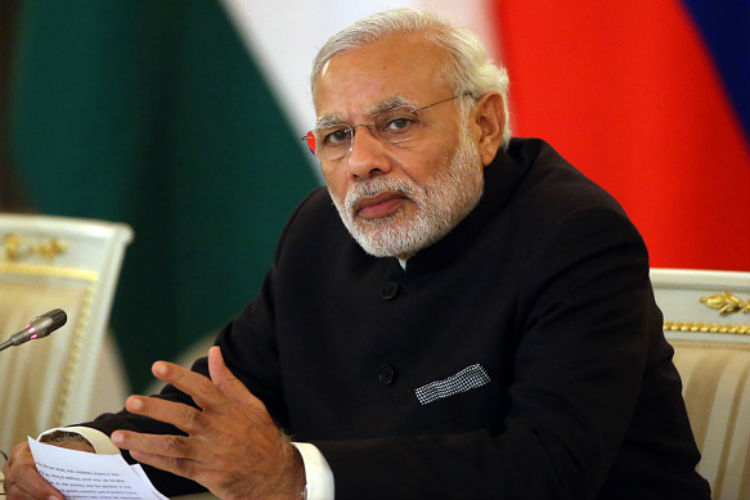 This article was last updated on May 26, 2022
Canada:

Oye! Times readers Get FREE $30 to spend on Amazon, Walmart…
USA:

Oye! Times readers Get FREE $30 to spend on Amazon, Walmart…
Gujarat Elections is turning out to be a prestige battle for Prime Minister Narendra Modi and BJP President Amit Shah. A high pitch battle is ensuing between the Congress and BJP in the state. While Rahul is gaining traction in his Navsarjan Yatra, opinion polls predict a BJP win. However, Mission 150 looks highly improbable to achieve for BJP.
BJP has been continuously ruling the state since Mar 1995, except for a brief period of 1.5 years when Shankersinh Vaghela led Rashtriya Janata Party was in power.
Many reasons have been attributed to this long stint and continuous uninterrupted tenor:
(1) Disintegration of KHAM (Kshatriya, Harijan, Adivasi, Muslim) alliance
(2) Patidars, shifting allegiance from Congress to BJP
(3) Consolidation of Hindu votes after Ram Janam Bhoomi,
(4) Further polarization after Godhra riots,
(5) Magnetic leadership of Modi,
(6) Gujarat model of development and so on.
Increasing Urbanization One of the Less Talked About Factors Attributed to BJP's Success in Gujarat
A lot has been written about all these factors. Today we take a look at one of the less talked about reasons of BJP dominance, increasing urbanization of Gujarat.
Increasing urbanisation has been one of the key reasons for BJP's success in Gujarat. It's an established fact that BJP has traditionally performed well in urban areas compared to rural areas. BJP's vote share in rural India was 30% vs 42% in urban India in Lok Sabha 2014. Its success rate in urban India was higher at 84% vs 63% in rural areas.
BJP swept urban areas in 2012
2012 state elections results for Gujarat indicate BJP swept the urban areas which propelled it to get the majority for a third straight time in the state. It won 90% of the 39 urban seats and 80% of the 45 semi-urban seats. 62% out of its total tally of 115 seats were from urban areas. In rural Gujarat, BJP was actually trailing Congress by 5 seats. In terms of vote share too, a similar trend was noticed. BJP was leading over Congress by 24.5% in urban and 13% in semi-urban areas. In rural areas, Congress maintained a lead of just over 1%.
Level of Urbanization in Gujarat Higher Than National Average & Growing at a Faster Pace
Gujarat is the 4th most urbanized and 3rd most industrialized state of India. The level of urbanization in Gujarat has been consistently rising from 34.5% in 1991 to 37.4% in 2001 to 42.6% in 2011. It has also been consistently above the level of urbanization of pan India level which is 31.1% as of 2011 census (1.33 times).
While the urban population rose by 36% during 2001-2011, rural population witnessed a mere 9% rate of growth, implying growth of 4 times in urban vs rural Gujarat. 8 municipal corporations of Ahmedabad, Surat, Vadodara, Rajkot, Jamnagar, Junagadh, Bhavnagar and Gandhinagar, together constitute about 75% or 1.47 crore of the total urban population. BJP won half of its tally from these 8 corporations in 2012.
Modi has cultivated a new constituency of neo middle class
BJP under Modi in Gujarat appeals to the aspirations of people in urban areas. He has developed a constituency of 'neo middle class' which has attracted voters from all caste blocks. This neo middle class wants jobs, better infrastructure, good roads and flyovers, good lifestyle, decent take-home salary among other things. For them, he is the CEO of Gujarat ('Modi to Moditva: An Uncensored Truth, 2012'). Even now after becoming Prime Minister, people consider he is the CEO and Rupani just his representative. Modi successfully managed to project himself as the messiah of this category of voters which became the anchor voting segment for the party.
Dependence on Urban Voters is a Double-Edged Sword
However, this dependence on urban voters also poses a risk as is playing out in this elections. Inequality is rising in Gujarat creating a severe urban-rural divide. Only 1.2% of the households in rural Gujarat reported owning all the following assets – televisions, computers/laptops, telephones/mobile phones and scooters/ cars vs 12.7% in urban Gujarat. This is reflected in the anger of farmers against BJP rule. As per CSDS poll, farmers 'seem to have very strongly swung in favour of the Congress with 50% of them indicating their support for the opposition party.'
Loss of jobs, the slowdown in economy post demonetization and lack of employment opportunities has led to dissatisfaction among youth. BJP's decline among youngest voters (18-29-year-olds) is the steepest as per CSDS poll. The party had received 63% backing among them in August 2017 which is now down to 44% signalling a rising discontent with the BJP. The poor condition of roads after rains in Ahmedabad also exposed the Gujarat model of development.Will the strength of BJP become its Achilles heel in this year's elections? Or will the urban voter still vote for BJP for lack of better alternative?
We will know in less than a month's time…
The article was originally published in TheQuint.
Click HERE to view more.

You can publish this article on your website as long as you provide a link back to this page.
You can publish this article on your website as long as you provide a link back to this page.