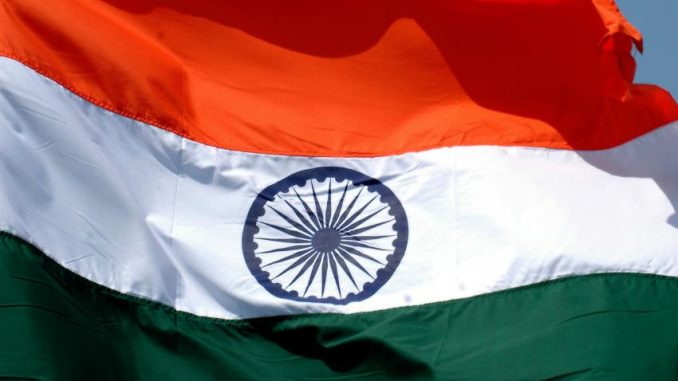 This article was last updated on May 27, 2022
Canada:

Oye! Times readers Get FREE $30 to spend on Amazon, Walmart…
USA:

Oye! Times readers Get FREE $30 to spend on Amazon, Walmart…
The election season of big states in 2018 starts with a fascinating triangular contest in Karnataka. These elections are crucial for both BJP and Congress. For Congress because this is the only big state, which sends more than 15 MPs to Parliament, where the party is in power. A loss here would hasten the process of a Congress mukt Bharat, a point re-emphasized by Modi in two recent interviews. The elections is crucial for BJP as Karnataka was the first state in South India where the party stormed to power in 2008. In many ways this acts as the party's gateway to southern part of India. Former Prime Minister Deve Gowda's regional party Janata Dal (Secular) is the third player, which is going full throttle to scuttle the plans of both the national parties and emerge as the kingmaker. TV 9-C Voter poll predicts a hung assembly with Congress as single largest party.
Since 1985, the state has never re-elected the incumbent party meaning power changes hands at the end of every five years in Karnataka. From 1985 to 1999 the power oscillated between Janata Dal constituents and Congress party. The trend was broken in 2004 when people gave a hung verdict. Congress managed to retain Chief Minister's chair with support of JD(S) under a formula for sharing the top post. 2004-2008 witnessed a period of instability and the state saw 3 Chief Ministerial tenures, one from each party. Will this trend continue in 2018? If it continues, who will be the beneficiary – BJP or JD(S)? Or will there be a hung assembly situation like in 2004.
Year
1985
1989
1994
1999
2004
2008
2013
Chief Minister
Janata Party
INC
Janata Dal
INC
Hung (CM Tenure)

a. INC (1yr 245 days)

b. JD(S) (1yr 253 days)

c. BJP (7 days)

BJP
INC
In the last three polls, Congress has maintained an average vote share of 36%, BJP 32% and JDS 20%. BJP won in 2008 despite recording a lower vote share than Congress (33.9% vs 34.8%).
Vote Share Performance of Different Parties
| | | | | | | | |
| --- | --- | --- | --- | --- | --- | --- | --- |
| Party | 1985 | 1989 | 1994 | 1999 | 2004 | 2008 | 2013 |
| INC | 40.8% | 43.8% | 34.3% | 40.8% | 35.3% | 34.8% | 36.6% |
| JDS | 43.6% | 27.1% | 33.5% | 10.4% | 20.8% | 19.0% | 20.2% |
| BJP | 3.9% | 4.1% | 17.0% | 34.2% | 30.4% | 33.9% | 32.2% |
Source: www.indiavotes.com, www.politicalbaba.com
Notes: Vote shares have been adjusted to arrive at the true strength of the three parties.
JDS was formed in 1999. 1985 vote share is of Janata Party and 1994 of Janata Dal respectively.
BJP vote share includes Janata Dal United vote share in 1999 and 2004.
2013 vote share of BJP includes, vote share of Karnataka Janata Party formed by Yedyurappa and BSRCP formed by Reddy brothers as both have merged with BJP.
1994 Congress vote share includes Karnataka Congress Party votes as well.
Caste plays an important factor in Karnataka as in most parts of the country. Lingayats and Vokkaligas accounting for 27% of the population are the most dominant & influential groups of the state. Karnataka has till date had five chief ministers from the Vokkaliga community, and seven have been Lingayats. Though Lingayats and Vokkaligas belong to OBC group, they are like the forward caste of OBCs (something like Kurmis of Bihar & Yadavs of UP). The present Assembly has 103 MLAs (almost half of total strength) from the two communities, 53 Vokkaligas and 50 Lingayats. SC/ST account for 24% of population, Kurubas 8% and Muslims 13% of population.
Acronyms like LIBRA and AHINDA are commonly used terms in Karnataka politics. LIBRA which is Lingayat plus Brahmins are anchor voting segments of BJP. AHINDA which is Alpasankhyataru, Hindulidavaru Mattu Dalitaru (Dalits, Backward Classes & Muslims) have traditionally supported the Congress. With Siddaramaiah's entry in Congress, AHINDAs fully backed the party in 2013 resulting in its resounding victory. The Vokkaligas (12%) have traditionally backed Deve Gowda's JD(S).
While BJP CM candidate Yeddyurappa who is back in the party is a Lingayat, Deve Gowda and S.M. Krishna are Vokkaligas. CM Siddaramaiah and BJP's Eshwarappa are Kurubas. All belong to the OBC community. Lingayats dominate in North Karnataka, Hyderabad Karnataka and Old Mumbai region. Vokkaligas are the dominant peasant caste of Old Mysuru.
Congress and BJP both have a start with a base vote share of 24% each, while JDS starts with 5%. Congress enjoying minimum half support of AHINDA and BJP 60% support of LIBRA. They both need additional 10%-12% to win. And they both are eyeing the balance 7% Vokkaliga vote. Even when BJP won Karnataka in 2008, majority of the community backed JDS (42%), followed by Congress (38%). BJP managed to get support of only 19% of the community.
BJP's hopes to get a major share of the community vote in 2018 maintaining its 2014 Lok Sabha position where it bagged 38% of community votes as shown in graph below ahead of JDS (31%) and Congress (29%). This was partially due to Modi factor. 40% respondents in a CSDS survey said they would not have voted for BJP if Modi was not the PM candidate, the national average was 25%. However, when asked to rank the present Congress government in the state with the previous BJP government, six of every ten respondents in a CSDS survey during Lok Sabha elections, said that the present Congress government was far better.
Caste wise voting for 2014 Lok Sabha
Source: CSDS Report
BJP this time is banking on SM Krishna, who was inducted recently to sway the Vokkaliga vote. His image is though now of a retired politician and he lacks the same firepower he used to have. The IT raids on his son have annoyed him and he is reportedly sulking.
Siddaramaiah is proving to be a tough nut to crack for BJP. He has undertaken a massive caste census, results of which are not available publicly, but insider knowledge will help Siddaramaiah. He is also trying to create a wedge among the Lingayat voters by backing separate religion demand of a section of the community. How far this impacts the BJP support in these elections is questionable? My assessment is, it won't impact much. However, his call for increase in reservation for SC/ST and OBCs in education and public sector services to 70% will ensure AHINDA stays put with Congress.
In the end, it all depends upon how much sway Deve Gowda still commands amongst Vokkaligas and who Vokkaligas vote for where JDS is not the strongest contender, i.e. in regions outside of Old Mysuru. JDS is expected to lose 2%-4% vote share and whoever manages to grab this will eventually win the elections. Currently its neck and neck situation!
(This article was first published in TheQuint.)
Click HERE to view more.

You can publish this article on your website as long as you provide a link back to this page.
You can publish this article on your website as long as you provide a link back to this page.