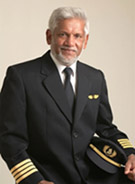 The afternoon was hot and humid and a merciless sun scorched everything preparing the ground for the evening showers that rolled from the east like angry gladiators. Bob Dylan was on CD, beautiful words coined together and in the unmistakable nasal rendition mewing about "times they are a changing." Yes, the heat would change to the cool of the evening when the skies unleash and the daylight will be swallowed by the night, nature plays it straight. But are times really changing?
I sat in the car whilst my wife went to pick her weekly ware at Laugfs. Sitting with nothing to do and watching people is great, especially if one has the patience, how they come and how they go, how they frown and how they smile, the many mini concerts that play on the road side, gives my weird imagination food for thought. A little girl was begging with her brother. Every car that stopped they approached and held their hands out with words of plead. Most refused, some obliged. They looked doleful, maybe ten years for the elder and a little less for the boy, soot covered and sad dirty, children who should be sitting at home and reading "kumara rodaya" instead of collecting crumbs that fall off parked cars. This fairy tale is not new, it is not the war nor is it the global recession. The tragedy has been present as far as I can remember. Times, are they really changing? I wonder.
Selva Kumar is a little kid. He is a soldier too, trained to kill from the time he was as tall as his gun. I heard his story, and it is sad. When others his age were practising to dive and save boundaries Selva crawled on the ground under barbed wire learning to move like a serpent to avoid getting shot. Same team, under fourteen. Instead of Kookaburra balls and Muralitharan grips, he learnt to un-pin and throw grenades. Cricket tuition, karate mummies, drop and pick up in SUVs and mothers pamper, I wonder whether Selva knows where his onion growing father is or where his soil watering mother vanished during the fighting. As Remargue wrote it is "all quiet on the Western front" but how different it is to some north of the border? And as for little Selva, what is he guilty of?
I met Ranji near the fishing canoes near my house. He is fifteen, apprentice fisherman getting the boats ready to go out for the night with the seniors to fish up river. I asked him why he doesn't go to school and he grins and I know the answer too well, none to guide and no place to go, a few rupees to bait the fish and pull the net and that is life. Maybe he has a hope in the far horizon to have his own canoe and find another Ranji to go with him. Times, are they really changing?

There are many more such among us, the Sri Lankan version of children lost in a wilderness of adolescence in a society and a system that had seen no answers for decades. The Nathaniels of child care preach from pulpits in Geneva and New York or where ever their gilded offices reside and print colourful reports promising the paths to eradicate the sorrows of children. Some happen, most don't and the numbers increase. Ours will even be worse; the flood gates would soon open when the guns become silent. There would be thousands, damaged minds and fractured souls, damned by the war looking for new meanings of life. Some would be maimed and some orphaned and most would be deranged. They would be the new wave, the children of a lesser God forced by a war to not even hope for lesser wants in life. To them it would not be to sit at Pizza Hut and relish a pineapple margarita or order chicken nuggets at McDonalds. No that is dreaming in technicolour. What their need is a simple right to be a child, maybe send a kite to a clear Jaffna sky or pluck a mango and live in peace to cheer Sri Lanka going to play in the world cup against Australia.

Child soldiers, child beggars, child fishermen and sadly child prostitutes too, all little innocent souls fighting battles that are not theirs to fight. When they lose we judge and blame and wonder how they became that? It's true the streams are bitter, but it is us who ignored the poisoning of the fountains.
I hope you are right Mr Dylon, I fervently hope 'times they are a changing". We certainly need it.
About the author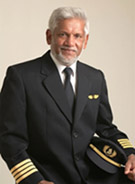 Capt Elmo Jayawardena is the Founder/President of CandleAid Lanka. CandleAid Lanka (formerly AFLAC International). We are a link between one person's generosity and another person's humanitarian need. CandAid helps people who suffer from the multiple burdens of poverty. My job is to make the world hear their cries – HELP ME Website:
www.candleaid.org