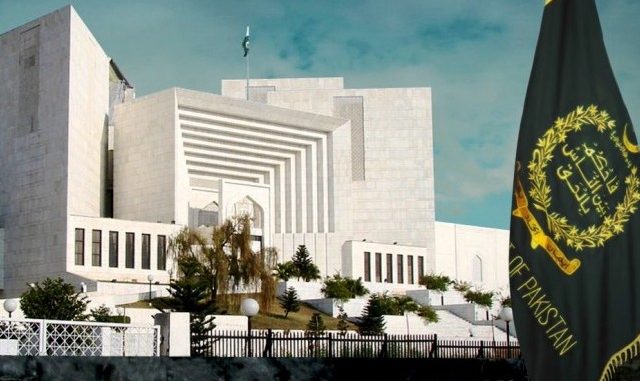 The Supreme Court of Pakistan hesitates getting involved in sensitive matters of the state like the controversial drone attacks in tribal areas. The apex court said on Wednesday that judicial interference in such crucial matters might violate the Constitution.

According to a two-member bench of the apex court, the petition filed by Wukala Mahaz Barai Tahafuz Dastoor did not fall under the judicial domain for interference under Article 199 of the Constitution of Islamic Republic of Pakistan.

"Any such interference by the courts would be violation of one of the basic principles of the Constitution which envisaged trichotomy of powers among the legislature, executive and judiciary. We do not find the order of the learned high court to be exceptionable. The petition lacking merit is accordingly dismissed and leave refused," the court ruled in its order.

Among other requests, the Federation urged the judiciary to declare the United States as an enemy state. The declaration would in turn mean the expulsion of its diplomatic personnel and seizure of assets.

"Pakistani and Indian armies exchange fire very often in different sectors and sometimes casualties also occur, but on the basis of such incidents the courts cannot issue an order to wage a war against India," the court had observed

Moreover, the Wukala Mahaz stated that if the nuclear weapons of Pakistan are posing a threat to the nation, the respondent Federation should be allowed to either trade them in the international market to or to place them in the custody of Iran.

"If nuclear weapons are found to be incapable of protecting Pakistan and, instead, pose a threat to its survival, the respondent (federation) may be directed either to sell them in the international market to the highest bidder or place it in the safe custody of Iran," the petitioner pleaded.