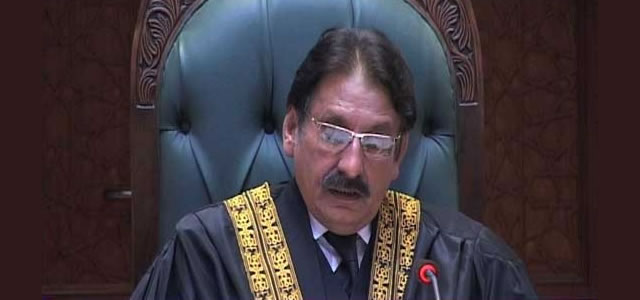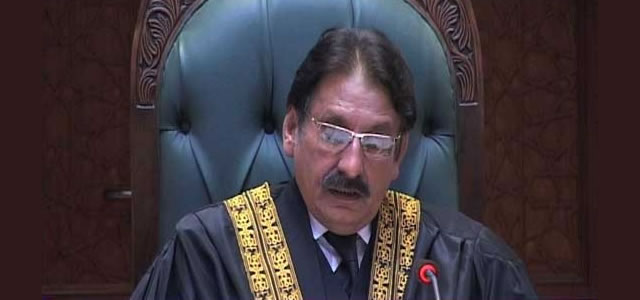 The Supreme Court of Pakistan suspects a strong link between widespread terrorism in Balochistan and the increasingly porous borders with neighboring countries. The apex court indicated that the poor law and order situation is fueled by the illegal weapons and immigrants supplied within Pakistan from its neighboring countries.

"Weapons and ammunition being smuggled from neighboring countries are being used by anti-peace elements across the country after passing through Balochistan routes," Chief Justice Iftikhar Muhammad Chaudhry said on Tuesday.

A three-judge bench was hearing a missing person's case in Quetta on Tuesday when CJ Iftikhar observed that Pakistan's neighboring countries are already installing protective fences on their side. He said Pakistan's government should take immediate steps to discourage all sorts of smuggling into the country.

In addition, CJ Iftikhar said that the issue of missing persons in Pakistan is a huge cause of concern. He acknowledged the efforts put in to locate these missing persons, but expressed disappointment at the extremely low rate of success.

"The biggest issue of Balochistan is disappearance of people, but so far no progress has been made in their recovery. If the authorities do not extend cooperation and take steps to implement verdicts of the court, then we should go home," the Chief Justice said in addition.

The chief justice criticized the federal government for providing increased security to governors, chief ministers and VIPs, but failing to save lives of common people.

"No-go areas have created problems in Karachi and now these are emerging in Quetta," he said.