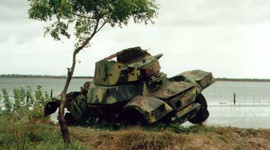 This article was last updated on April 16, 2022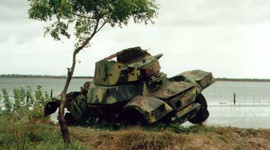 After at least nine people were killed in shelling into a hospital in LTTE-held territory, Sri Lanka on Monday asked all civilians to enter the demarcated 'safety zone' as soon as possible, saying otherwise their security could not be guaranteed.
The government, which is facing international pressure to ensure that nearly 250000 lakh civilians trapped in the war zone are unharmed, also accused the LTTE of "forcibly" holding the people back and using them as "human shields".
A 48-hour deadline set by government for the LTTE to allow civilians to leave the combat zone expired on Saturday night, after which the military said it would launch fresh operations to "liberate" the civilians by force.
Lankan President Mahinda Rajapakse has also asked the cornered Tamil Tigers to lay down arms.
"The government calls on all civilians to enter the demarcated 'safety zone' as soon as possible to ensure their safety and security," Director of the Media Centre for National Security Lakshaman Hulugalle said in a statement.
"The government cannot be responsible for the safety and security of civilians still living among LTTE (Liberation Tigers of Tamil Eelam) terrorists," he said.
The statement came after a hospital in rebel-held Puthukkudiyiruppu was hit by shells, killing nine patients and injuring 20. The LTTE and the army accused each other of being responsible for the strikes.
Earlier in the day, the defence ministry said LTTE continued firing heavy artillery barrages towards troops in Udayarkattukulama near Mullaittivu, triggering retaliatory fire towards the declared civilian safe zone.
"According to technical data and air surveillance images obtained, LTTE terrorists have located artillery guns within the civilian safe zone and are using the thousands entrapped as a human shield," it said.
You can publish this article on your website as long as you provide a link back to this page.