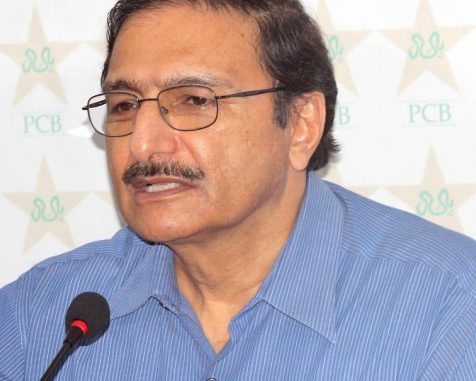 A major change took place in the Pakistan Cricket Board yet again. Zaka Ashraf removed from his chairmanship again and who's to replace him now? The title has been transferred to none other than the former chairman of PCB, Najam Sethi.

Zaka Ashraf gave his comment on it saying that it has been a strategic conspiracy against him. According to him India has asked the government to post a man who favors India more. He said that it is extremely disappointing that the government is using cricket to gain their personal interests. Whereas Najam Sethi said that Zaka Ashraf is completely unprofessional and was unable to handle the 'Big Three' issue properly. The first ever democratically elected PCB Chairman honor was awarded to Zaka Ashraf and his removal is portrayed as an undemocratic step by the democratic government. Zaka Ashraf addressed a press conference today informing the media that he would challenge the legality of a committee which has been formed in his absence. To a question he answered that all decisions by him were legitimate.

'A self-created explanation was given to sack the cricket board,' he said. 'I wanted to seek guidance from the patron-in-chief, but he did not give time for a meeting. In cricket, it is like a martial law as an elected person has been removed from his office.' Zaka Ashraf explained that he had no idea that an order by one person could simply dismiss an elected board.