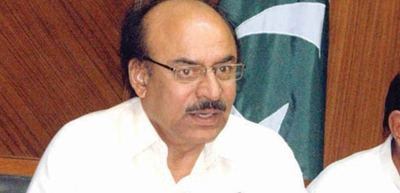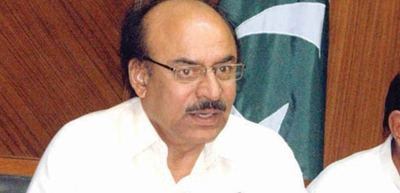 The Muttahida Qaumi Movement (MQM) stated this Tuesday that Karachi was becoming a police state where their party workers were arrested by the police and then tortured for no reason. The MQM leader, Waseem Akhter, contacted the media thru a press conference today and gave the Federal government a 24 hour ultimatum to find their dozens of party workers who have gone missing since the police operations in Karachi.

'Our innocent workers are being picked and subjected to inhuman torture at police stations,' said Akhter. He pleaded to the Sindh government to work on Karachis police force, remove the black sheep in the police and stop the on-going bloodshed of innocent people. Waseem Akthar also said that although the entire police force cannot be charged as guilty, but there are about four to five police officers who have their own private militias and making conspiracies against MQM. 'We will look towards the Chief of Army Staff (COAS) if our requests are not entertained by the Prime Minister,' he insisted.

Whereas on the other hand, Senior Sindh Minister Nisar Ahmed Khuhro, said that the Karachi operations were not against any political party but are against the terrorism clouding Karachi. 'The police will arrest any criminal regardless of any political affiliation on the basis of their criminal activitiy,' said Khuhro adding that the Karachi operations were started when the MQM partly leaders demanded that the Karachi operations should be supervised under the army.