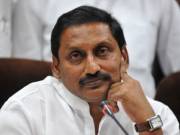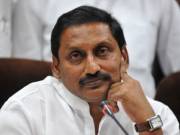 The controversial Telangana bill has made its place to the Rajya Sabha but was not taken up as the house meeting started with high drama and repeated adjournments throughout this Wednesday. Secretary General Shumsher K Sheriff was heckled by TDP member C M Ramesh, who made continuous attempts to snatch papers related to the Telangana Bill.

Mr. Ramesh and his colleagues started a roar in the House ar soon as it started after the first adjournment on the Telangana Bill issue. The Sheriffs spectacles were about to fall as Mr. Ramesh made futile attempts to snatch the papers from him. Mr. Kurein angrily said, 'This is very unfortunate. The Chair should not be attacked. Keep your hands off. What you are doing is very unfortunate.' After lunch four bills were taken up but the Telangana bill was ignored after which the House was adjourned for the day because of the uproar. Minister K S Rao was stopped by Mr Kurein as he said, 'I thank the members for their cooperation…let's call it a day.' All this while three members including the Congress member K V P Ramchandra Rao remained standing near the Chair displaying placard demanding a united Andhra Pradesh.

Other issues leading to commotion and disturbances were also raised because of which the House had to be adjourned repeatedly throughout the day. Minister of State for Parliamentary Affairs, Rajiv Shukla, assured the House that the government was also in favor of a discussion on the bill before it's passed. Earlier, Mr. Rao had been warned by Mr. Kurien who said that he belonged to the Lok Sabha and should better behave or leave the Upper House. This happened when Mr. Rao was continuously creating disturbances while the bill was being passed in the Lok Sabha this Tuesday.