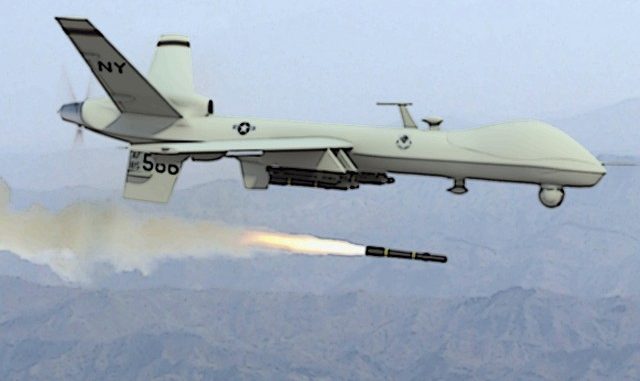 The United Nation's Human Rights Council (UNHRC) this Friday urged all countries to ensure the compliance of international law when using armed drones. The resolution against the drone strikes was presented by Pakistan, a country where more than 3000 people have killed in nearly 400 CIA-operative drone strikes in the tribal areas along the Afghan border since the year 2004, on behalf of their co-sponsors including Switzerland and Yemen.

The resolution did not point an country in particular and was adopted with an overwhelming majority. US runs the biggest drone programme against the militants in Somalia, Yemen, Afghanistan and Pakistan. "The purpose of this resolution is not to shame or name anyone, as we are against this approach," said Pakistan's ambassador Zamir Akram while addressing at the UNHRC. "It is about supporting a principle." The resolution called for the regulation of unmanned aircrafts against suspected terrorists in the territories of other countries. "The Council urges all states to ensure that any measures employed to counter terrorism, including the use of remotely piloted aircraft or armed drones, comply with their obligations under international law in particular the principles of precaution, distinction and proportionality," the resolution stated.

Twenty seven states at the 47-member Geneva forum voted in favor of the resolution and six including US, Britain and France against it. Fourteen members were absent. The countries which opposed the resolution debated that UNHRC is not the right forum to discuss drones. A statement issued by Pakistan's foreign office said that the adoption of this resolution would further consolidate the country's standpoint that the use of armed drones in another country's territory is against international law.