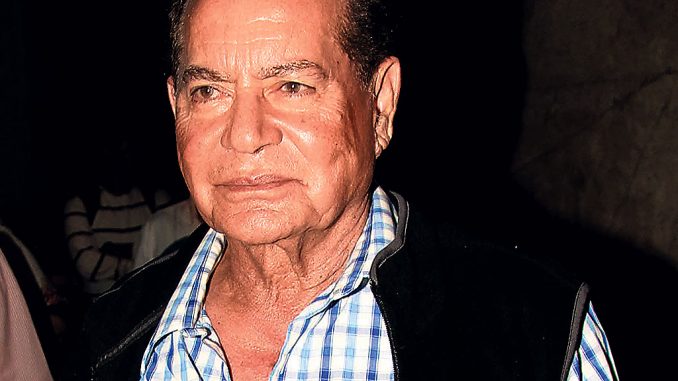 Famous actor Salman Khans father, Salim Khan, this Wednesday launched Narendar Modi's website in Urdu. Salim Khan, a Bollywood script writer, had to say a lot to the Indian Muslims about Bharta Janata Party's prime ministerial candidate. He appealed to the Indian Muslims to put the Gujarat Riots in the past and vote for who is good for the future of India.

"When my mother died I felt I won't be able to live but I am alive today, even my father died long back. Should I cry till now? No one can justify that (the 2002 riots). It should never happen. I am sure Mr Modi has learnt the lesson and that no one will die in his regime," Salim, told the media. "The Muslims find themselves safe in this country. They only need basic amenities, job, education, food," he said. Salim, who called himself a former Congress loyalist and that this time he was disappointed with the party. "I was a Congress loyal…I used to vote for them. I am disappointed with them on certain issues. But even if today they have any good candidate then I will support them," he said.

He also expressed that it is not the party but people who are secular. "No party is secular, people are secular. I am secular. In my family, there are people following different religions. For me all religions are one," he said. Salim, a Muslim, is married to Sushila, a Maharashtrian Hindu, and yester year Bollywood actress Helen, daughter of an Anglo Indian father and Burmese mother. "I have friends in BJP, Shiv Sena as well. I have been offered ticket to contest elections but I am not interested in this," Salim informed further.