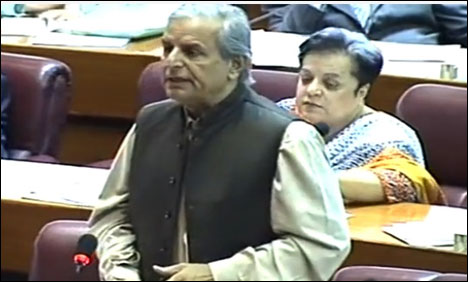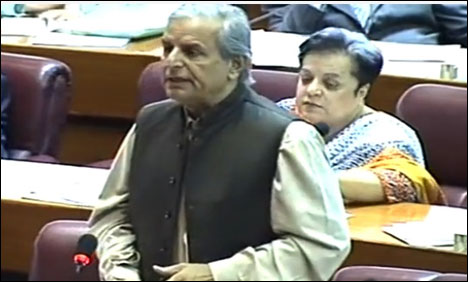 The Pakistan Tehreek-e-Insaaf (PTI) president Makhdoom Javed Hashmi this Wednesday assured the National Assembly and the Federal Government that Pakistan Tehrrek-e-Insaaf was not in the favor of midterm elections or in the favor of martial law. They support democracy and the motive behind 11th May rally is to bring out the importance of free and fair elections.

While commenting on the law and order situation in the country, the senior leader of PTI said that it was the constitutional right of the party to protest on May 11th against the 'rigging in the general elections of 2013.' Hashmi said that all the political parties should play their role to protect democracy and the parliament at all cost. "Parliament is our mother and we will never compromise on the supremacy of the parliament," Hashmi said. He said that all the institutions should work within their mandate for the progress of the country. "The ban on the freedom of expression is not a solution of any problem while there should be a code of conduct for the media houses in this regard," he added.

Javed Hashmi also said in his speech that if there was a need to stand by the current Prime Minister Nawaz Sharif for the sake of democracy, then he will do so. Pakistan Muslim League-Nawaz (PML-N) MNA Rana Tanveer Hussain said that the media representatives should be careful with regards to national interests. He said that the PTI should wait for the next general elections because their protest against the poll rigging was not a solution for any problem.