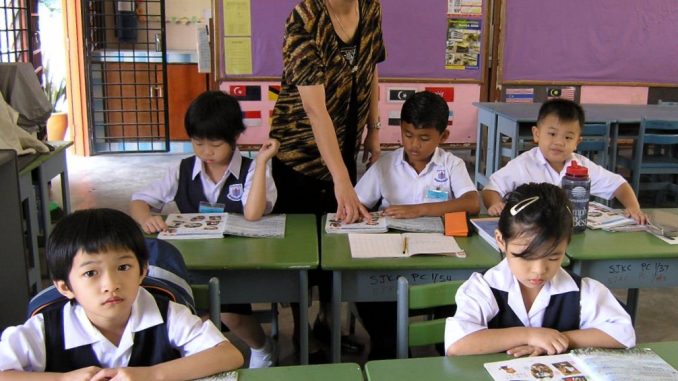 This Saturday while opening the 50th MCA Youth annual general assembly, the MCA deputy president Datuk Dr Wee Ka Siong said that all those who consider the Chinese education as an hindrance to national unity and are calling for the abolishment of Chinese primary school, are the ones who are the real obstacles towards nation building.

"MCA will not compromise and will fight till the end to defend Chinese education," said he MCA deputy president. Dr Wee is also holds the post of Minister in the Prime Minister's Department and thus added that the government has recognized these schools as part of Malaysia's education system by allocating funds to them in Budget 2015. He added that the need to build more Chinese schools and encourage more non-Chinese to be multi-lingual by learning not just Mandarin, but other languages such as Tamil, Arabic and Jawi. Dr Wee said that Mandarin had become a major language in the world and that more than 40 million people were learning the language globally.

He further added that the Malaysians must treasure the opportunity to protect and develop Chinese education. According to The Star, Dr Wee earlier called on Malaysians of all races to work together and make use of each other's strengths to expand businesses overseas. He said Malays could help others penetrate the Middle East and Indonesian markets while Chinese and Indians could take the leads in entering the Chinese and Indian markets, respectively.