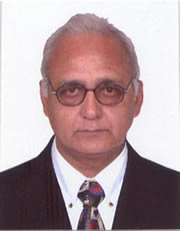 Reports and news of corruption, briberies and scams have dominated the Indian media in the last few days. Investigations have led to sacking of many big politicians and officers accused. Even Ashok Chavan, the Chief Minister of Maharashtra, second largest state of India, had to resign. Amidst all this, also there are calls by the civil society to bring back the black money stashed by Indians in the foreign banks. It is obvious that a developing country like India, which possesses second largest population in the world, needs lots of money to provide basic necessities of education and healthcare to the masses. No doubt, India is rapidly growing to become a developed nation but the real India which resides in villages, is still far away from the influence of urban development. Even today thousands of villages are suffering from lack of electricity, potable water, healthcare and primary education facilities. Many hamlets have no connection to the main road. In such circumstances, if any responsible politician, businessman or bureaucrat put his illegally earned money in any foreign bank, he deserves to be called anti-national. Thanks to such greedy creatures, India has not been able to grow at the pace as it could.

But along with such negative news and reports, many such reports emerge at times which tell that there is no dearth of great philanthropists across the world, who apart from their own progress are equally concerned for the social good at large. For instance, Bill Gates and Warren Buffet, the wealthiest persons on earth; both of them have contributed half of their wealth to charity. Along with them, 38 other American billionaires did away with half of their wealth for charity. Bill Gates runs the Bill and Melinda Gates Foundation along with his wife. He does his charity across the world through this Foundation. Recently, this foundation donated $ 120mn for agricultural assistance across the globe and $ 10mn for the good of agricultural labourers in India.
Now both Gates and Buffet have teamed up with like-minded billionaires and have planned to establish contacts with billionaires of the world and convince them to divert some share of their respective wealth for the causes of poverty alleviation, education, health etc. They both recently went to China and invited the Chinese billionaires to engage in philanthropy. Reports are that the duo may hold a similar event in India in which they will try to convince the Indian billionaires to come forward for charity.
However, even before their visit, one of India's richest people and the Chairman of Wipro Limited, Azim Hashim Premji has pledged $2bn out of his individual shareholding in Wipro to a fund created under Azim Premji Foundation to raise the level of primary education in India. This announcement has taken India Inc. by storm. This philanthropic gesture of Azim Premji has made wealthy people to wonder what exactly the value of money is, where and how it should be used and what can be the contribution of money in the development of society and country. Azim Hashim Premji was born in Karachi in undivided India of 1945. His father M.H. Premji was the owner of Western India Products. Later on, under the aegis of Azim Premji, this company became famous as Wipro. During partition, M.H. Premji was invited by Mohammad Ali Jinnah to come and settle in Pakistan. Since he was opposed to partition, M.H. Premji preferred to stay back in Gujarat (India) and carried on his business. Azim Premji, who comes from a Shia Muslim family, is married to Yasmeen and the couple has two sons- Rishad and Tariq, both of whom are working in Wipro.
Since it is related to a huge charity by a Shia Khoja Gujarati Muslim industrialist, the mention of some facts here is justified. In Gujarat communal riots in 2002, a gang, calling itself the torchbearer of "Indian Cultural Nationalism", selectively destroyed the homes, institutions and business establishments owned by the Muslims. Many important Muslim leaders and businessmen were killed. Scores of mosques and mausoleums were burnt down. Even today, according to many social and non-governmental organizations, the minorities particularly Muslims are being treated unfairly in Gujarat and are being hurdled by the state machinery to enter into mainstream. Not only this, these self-proclaimed cultural nationalists are also calling on the people to cut off all kind of social and economic linkages with the Muslims. Pamphlets encouraging such ideology have been distributed in an attempt to promote enmity between the Hindus and the Muslims.

All this is being done by the fundamentalist Hindutva organizations so as to engineer religious polarization and thus remain in power. Unfortunately, they call this bloody game- "Cultural Nationalism". Now these so called contractors of nation and religion should be asked what exact Cultural Nationalism is. Does it imply to grab power by killing thousands of innocent people, razing worship places, raping and murdering girls? Does their definition include the on-camera bribes taken by their National President and Central Minister? Or is it the mammoth amount of charity given by a Muslim industrialist of the same Gujarat state, to improve the level of education in the country. It is hoped that, influenced by the gestures of Gates, Buffet and Premji, other Indian billionaires will follow suit. Indeed, true cultural nationalism is the one which is presented by doing something substantial for the society, not by spreading the environment of violence and hatred and enmity.

About the Author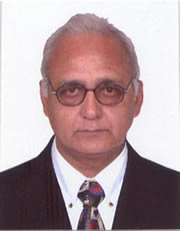 Author Tanveer Jafri is a columnist based in India.He is related with hundreds of most popular daily news papers/portals in India and abroad. Jafri, Almost writes in the field of communal harmony, world peace, anti communalism, anti terrorism, national integration, national & international politics etc.He is a devoted social activist for world peace, unity, integrity & global brotherhood. Tanveer Jafri is also a member of Haryana Sahitya Academy & Haryana Urdu Academy (state govt. bodies in India). Thousands articles of the author have been published in different newspapers, websites & newsportals throughout the world. He is also a receipent of so many awards in the field of Communal Harmony & other social activities.