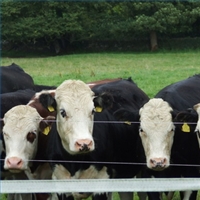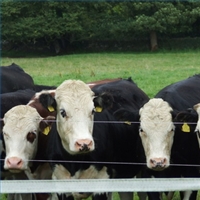 A metaphor for political tensions? South Korea has ordered the culling of nearly two million livestock in an effort to stop what could turn into epidemic of the highly contagious foot and mouth disease (FMD). According to reports, 1.98 million cattle, pigs, goats and deer have been ordered destroyed on 4,155 farms. Despite extensive quarantine efforts, there have been 120 officially confirmed outbreaks since the first FMD was detected on November 29. Foot and mouth disease rarely affects humans but cloven-hoofed animals such as cattle, pigs, goats and deer are very susceptible to the affliction.
While the border between the neighbouring Koreas may be tight, news has leaked out that the North too is suffering from FMD. Apparently Pyongyang had deployed military personnel to disinfect farms since the outbreak of the disease in December. This would be the second reported outbreak of the disease in the North if confirmed. The South has aided the North in the past having sent a team of experts, medicine and equipment back in 2007 to assist in containing the infection. However with the worsening of bilateral relations between the two Koreas recently due to the sinking of a South Korean warship and the bombardment of a Southern border island by North Korea military, the chances are slim anyone will be seeing any cross-border help.
Tensions Remain High
PBS News Hour: Tensions on the Korean Peninsula Keep Military on High Alert
January 17, 2011
http://www.youtube.com/watch?v=n9aOBIh0fJY
Click HERE to read more from William Belle.