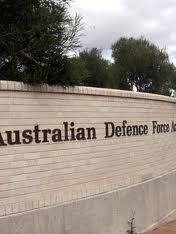 This article was last updated on June 18, 2022
Canada:

Oye! Times readers Get FREE $30 to spend on Amazon, Walmart…
USA:

Oye! Times readers Get FREE $30 to spend on Amazon, Walmart…

An 18-year old female cadet claims she was filmed having sex with a fellow cadet who broadcast it live to friends and subsequently distributed photographs. The Telegraph explained that the woman, identified only by the first name 'Kate', said that the sex was consensual but she was unaware that her partner had set up webcams that allowed six of his friends to watch the feed via Skype from a nearby room. In what has been described as "the greatest breach of trust" by the defence minister, stills photos were also taken of the video and circulated at the Australian Defence Force Academy in Canberra, the country's elite college for military recruits.
The BBC is reporting that the Australian federal police have been called in to investigate these sex allegations at the country's defence academy. [The] commanding officer said that the military careers of the men facing the allegations could be terminated if they were found guilty of criminal wrong-doing.
The Telegraph went on to explain: The latest incident came to light when the woman went to the media with her story. 'Kate' told the Channel Ten television network that she only became aware of the existence of the video when she was contacted by defence investigators, who were alerted by another cadet. She said that when she was told that she was filmed having sex it felt like her world had come "crashing down". "They had to read the statements that the boys had to make and I actually threw up,' she said. 'I had to be asked to be excused from the interview because it made me physically ill.'
She said that since making the incident public she had been shunned by her fellow cadets and vilified but wanted to continue with her military career. The Australian Federal Police are investigating the incident and Stephen Smith, the defence minister, has admitted it will affect the reputation of Australia's Armed Forces. Mr Smith said the men involved in the incident will be sacked from the Academy and the Defence Force if the allegations are proven.
Australian Broadcasting has now reported the Australian Defence Force (ADF) was planning to hold a disciplinary hearing into the behaviour of the female cadet. Defence Minister Stephen Smith has labelled this "insensitive or completely stupid". It is also reported that "Kate" has been asked to apologise to her fellow students over going public with her accusations.
The Herald Sun reports that the cadet, who has been given the name "Kate", has told friends she is being verbally abused with taunts of "slut" from fellow students at the nation's elite military university.
After raising the matter with the ADFA Commandant, highly decorated navy officer Commodore Bruce Kafer, "Kate" feared that it would be covered up, so she contacted the media. It is believed he did not offer her counselling or any support when they first met. Sources close to the woman said she had been verbally abused since by fellow students for breaking the written code that forbids unauthorised contact with the media. It was reported she had been asked to apologise to fellow cadets for going public. Defence Minister Stephen Smith defended her right to speak out, despite the fact she could face censure for breaking the no-media rule and for breaching the academy's strict no-fraternising policy.
In the Sydney Morning Herald, Elizabeth Broderick, the federal Sex Discrimination Commissioner and an adviser on women's issues to the Australian Chief of the Defence Force, wrote an opinion piece on this incident calling into question the current male oriented culture which exists in the armed forces.
Why is this sort of behaviour taking place in the Defence Force and why does it seem difficult to stamp it out?
As one of the advisers on women's issues to the Australian Defence Force, I have some insight into the action being taken by it to address these issues. There is a strong commitment to change.
We are talking about an organisation that is one of the largest employers in Australia. It has a workforce of about 75,000 people, 86 per cent of whom are men.
Even to a casual observer, this represents a profound gender imbalance.
Research has found workplaces and communities that are heavily male conform to masculine norms that are emphasised to varying degrees.
Men should always "be a winner". Men should be "tough" both physically and emotionally. Men should never be seen to be in any way feminine or acknowledge their "feminine side". They should be "a man's man" – one of the boys.
Often, we are also talking about male-dominated industries in remote locations – a ship at sea for months, an oil rig or a fly-in-fly-out mine. These are often characterised by isolation, not only from the wider community, but from members of the opposite sex, and for long periods.
They are not the types of environments in which healthy, respectful attitudes towards women are likely to thrive.
References
Wikipedia: Australian Defence Force Academy
http://en.wikipedia.org/wiki/Australian_Defence_Force_Academy
The Australian Defence Force Academy (ADFA) is a tri-service military Academy that provides military and tertiary academic education for junior officers of the Australian Defence Force in the Royal Australian Navy (RAN), Australian Army and Royal Australian Air Force (RAAF). ADFA is located in the Australian capital city of Canberra.
Click HERE to read more from William Belle
Article viewed at: Oye! Times at www.oyetimes.com
You can publish this article on your website as long as you provide a link back to this page.