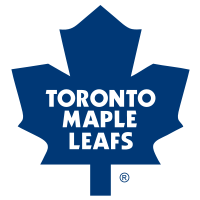 This article was last updated on April 16, 2022
Canada:

Oye! Times readers Get FREE $30 to spend on Amazon, Walmart…
USA:

Oye! Times readers Get FREE $30 to spend on Amazon, Walmart…

James Reimer makes 39 Saves for Leafs in 3-2 Shootout Loss to Washington Capitals
Last night the improbable run for a playoff spot officially came to an end for the Toronto Maple Leafs but what a run it was.
At the All-Star break, the Leafs were 12 points out of a playoff spot most critics and fans had the team pegged to finish well out of the playoffs and to simply play out the string. But to everyone's surprise and delight that was not to be.
With a call-up of James Reimer the team's fortunes changed and the Leafs started to win. Toronto is tied for the fourth-best record in the NHL since the all-star break. Not all, but most of that can be attributed to the goalie from Manitoba that has come to be adored throughout the city of Toronto and affectionately called "Optimus Reim".
There he was again last night against the high-powered Washington Capitals, making save after save, 39 in total, to keep the Leafs' faint playoff hopes alive. Alas, it wasn't meant to be as the team learned going into overtime that the Buffalo Sabres had won 4-2 in their game against the Tampa Bay Lightning. Instead of quitting the team had the better overtime before being outdone in the shootout losing 3-2.
"It's unfortunate that we put ourselves in the predicament we did where we had to run the table," said Reimer. "We played our hearts out. We did everything we could"
"GM's, coaches, management they want players that can play in the playoffs. As far as I'm concerned this team, we've been playing the playoffs for two months now. And I think we've been playing great so we can hold our heads high, we're proud of the way we worked and going into next year we gain a lot of confidence and experience from what we have accomplished so far."
As has been the case for the past two months, Reimer's teammates couldn't say enough about his contributions to the team and his performance last night.
"What can you say about Reims? After every single game for the past two months we've been talking about him and once again tonight he was our best player," said Leafs defencemen Luke Schenn.
"He's been playing awesome for us, he made some huge saves for us in that game, probably could have been a different game. Maybe we wouldn't have been this close without Reims right now. He's been our best player since he's got called up, all the credit to him."
Leafs captain Dion Phaneuf was understandably frustrated with falling short of the playoffs.
"We knew it was tough but until you're done, you're not done. Now that it's official it doesn't feel very good," said Phaneuf.
"Right now it still doesn't make it any better. As players, we play to play in the playoffs, we play to try and win the Stanley Cup. When you're eliminated from getting that opportunity it doesn't feel very good."
Leafs forward Joffrey Lupul added, "It's been so much fun the last couple of months, every game being that playoff type game and the way we've responded and the city has responded, it's been a lot of fun."

Ovechkin Scores 300th Goal
The game started out well for the Leafs last night by not only scoring first but scoring a powerplay goal as well.
Just over five minutes into the game, Nikolai Kulemin fired a quick shot through a crowd to beat Capitals goalie Michal Neuvirth through the legs. It was Kulemin's 30th goal of the year, joining Phil Kessel in the Leafs 30-goal club.
Later in the period, with the Capitals on a five-on-three advantage, worked the puck around before Alexander Ovechkin one-timed a bullet from the point past Reimer to tie the game at 1-1. The goal was the 300th of Ovechkin's career.
The Leafs had a quicker start to the second period as Phil Kessel made a great cross-ice pass to Lupul who tapped the puck in past Neuvirth to put the Leafs up 2-1 at the 1:35 mark.
Just past the 12 minute mark, Capitals defenceman John Erskine tied the game at 2-2. His shot from the left point was headed wide but hit Schenn's hand and redirected past Reimer.
After two periods, the Capitals were outshooting the Leafs 26-10 and Reimer was keeping his team in the game by making big saves. That trend would continue in the third period as well.
With 8:17 left, Marcus Johansson is robbed by Reimer who dives to his right with both arms outstretched to keep the puck out. Then with 3:34 left, Ovechkin fired a shot that hit Reimer's glove before dipping below his arm and rolling of the post.
With the game still tied after 60 minutes and overtime the game went to a shootout. Leafs forward Mikhail Grabovski went first but his shot went up high over Neuvirth's shoulder and clanged off the post.
The next 6 shooters missed, including Ovechkin and came down to an unlikely candidate for the Caps. Mike Knuble ended the game in the 4th round as he put a shot over Reimer's glove to give Washington the 3-2 shootout victory and helped clinch their fourth consecutive Southeast Division title.
"Today, Bruce (Boudreau) said he was looking down and gave it to me because I was the oldest guy on the bench," laughed Knuble after the game.
Capitals coach Bruce Boudreau did offer praise for Reimer's performance.
"He's obviously pretty good," said Boudreau. "Taking nothing away from the way the Leafs have played in the last month and a half, but he was a real difference-maker today. We had some 10-bell chances and he rose to the test. I think the Leafs have got a good goalie there."
Ovechkin was looking like his old self and felt good about his 300th goal.
"It feels good," said Ovechkin. "When you score 300 goals in six years, it's a big accomplishment. I play for a great team."
Added Boudreau, "He loves playing in Toronto…he had the opportunity to have a few more."
The Leafs are back in action tonight when they play their last road game of the year in New Jersey against the Devils. Reimer will most likely be given the night off now that playoff race is over. Toronto returns home on Saturday to play the Montreal Canadiens in their last game of the season.
Three Stars
First Star: James Reimer
Second Star: Alexander Ovechkin
Third Star: Nikolai Kulemin
To follow me on twitter click
HERE
Download or stream
the 500 Level podcast with co-hosts Aman Dhanoa and Ben Trattner as they discuss news, opinions, and views on Toronto sports from the Upper Deck. Leafs, Raptors, Jays, Argos, TFC – nothing is off limits. It's good to be a fan!
Also available on iTunes
Contact Aman Dhanoa at aman@oyetimes.com

Article viewed at: Oye! Times at www.oyetimes.com
You can publish this article on your website as long as you provide a link back to this page.