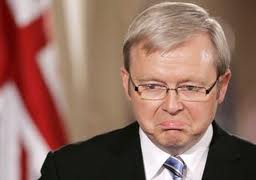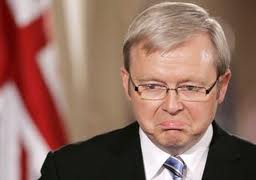 The division in Labor Party was only concealed for a brief time period to run the election campaigns in good spirit. The rough shift of party leadership from Julia Gillard to Kevin Rudd has clearly left deep scars on party members who are not doing a good job at hiding their biases.

Although, Kevin Rudd gave up party leadership after election results emerged in the favor of Tony Abbott, his party members who sided with Julia Gillard are urging him to resign from his Griffith seat. Brendan O'Connor said the parliament cannot function smoothly if the ex-prime minister who just lost the elections is sitting on the opposition benches.

"If you have a former prime minister sitting in your party room, on the backbench, that specter looms large. It is in the best interests of whoever is the leader for him to contemplate leaving. He is already made

the right call in stepping down as leader; I think he was right to do that. He now has to make that further decision and I think it would be the general view that we have got to move forward, draw a line in the sand, and it is better for him to leave," says O'Connor.

Meanwhile, former minister Craig Emerson voiced his anger and demanded Rudd to quit his seat. Emerson has time and again given anti-Rudd statements and has publically accused him of leaking against Gillard in the 2010 campaign.