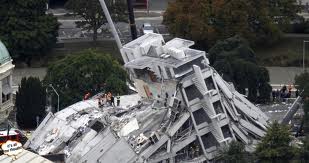 This article was last updated on April 16, 2022
Canada:

Oye! Times readers Get FREE $30 to spend on Amazon, Walmart…
USA:

Oye! Times readers Get FREE $30 to spend on Amazon, Walmart…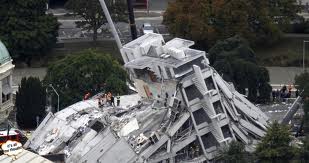 Associated Press has a sorrowful story of a family who exchanged text messages with their daughter trapped in the CTV building but who have heard nothing more. The CTV building, headquarters of the Canterbury Broadcast Television Network, was a 7 story building which completely collapsed in the quake. It is thought that over 100 people were buried in the rubble and are more than likely dead. As well as the television studios and offices, there was an English-language school in the building: the King's Education language school catered to students from Japan, China, the Philippines, Thailand, Saudi Arabia, Taiwan, and Korea. Considering the collapse occurred at 12:50pm local time, the building was full of people. It is thought that dozens of students in the school as well as the teachers perished.
According to AP, the Amantillo family received a text message from their daughter, 23-year-old student Louise Amantillo which read, "Mommy, I got buried." About 40 minutes later: "Mommy, I can't move my right hand." She apparently sent a half-dozen more texts about increasing pain, continued shaking and overwhelming smoke, then came the final one: "Please make it quick." That was the last anyone heard anything from her.
The BBC has a similar tragic story of a British father who had just arrived home after visiting his daughter in New Zealand. She was in the CTV building and police have said there is no chance she could have survived.
The latest
According to the latest reports, 103 people are confirmed dead and more than 200 remain missing. Search teams are apparently sifting through the rubble to probe for any signs of life but the likelihood of anybody being alive after all this time is remote. The last person found alive was a woman at mid-afternoon Wednesday. As of this writing, it is 5am Saturday morning in Christchurch. The earthquake occurred this past Tuesday at 12:51pm local time.
Power has been returned to 80% of the city while water has been restored to 50%.
Police have apparently set up cordons in several areas of the city including a curfew from 6pm to 6am in the business district. Some buildings, like the Grand Chancellor Hotel remain unstable. There is the threat of collapse. Some, like the hotel, will have to be demolished out of fear that the structure cannot be repaired. The NZ Herald has quoted the police as saying that anyone trying to enter the CBD cordons is putting their life at risk. They warn that anyone breaching these cordon restrictions will be arrested.
Eight people were arrested last night for breaching the cordon around the city centre. Two men who were arrested last night appeared in court today charged with the theft of two generators. They were remanded in custody to reappear on March 28.
Russia Today – Feb 24/2011
New Zealand earthquake caught on tape: CCTV footage from Christchurch shops
New Zealand and its South Island city of Christchurch were struggling to get back to normal on Thursday, two days after an earthquake which killed at least 76 people, injured hundreds more. Police said up to 120 bodies may still be inside one of the buildings hardest hit by New Zealand's devastating earthquake. That number is not included in the official death toll of 76, which is based on the bodies recovered and brought to a temporary morgue in the stricken city of Christchurch.
TV2NZ – Feb 24/2011
Christchurch Earthquake Special: 60 Minutes NZ – How it Unfolded – Part 1
http://www.youtube.com/watch?v=BynOX9fj07o
TV2NZ – Feb 24/2011
Christchurch Earthquake Special: 60 Minutes NZ – How it Unfolded – Part 2
http://www.youtube.com/watch?v=SJ9_cx3uzSI
Click HERE to read more from William Belle
Article viewed at: Oye! Times at www.oyetimes.com
You can publish this article on your website as long as you provide a link back to this page.