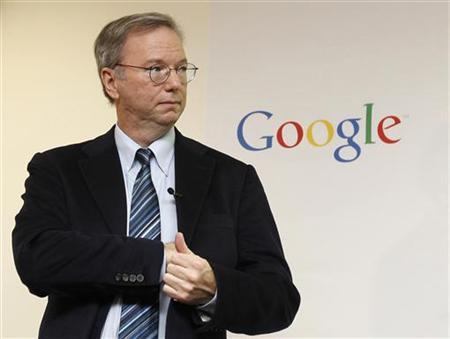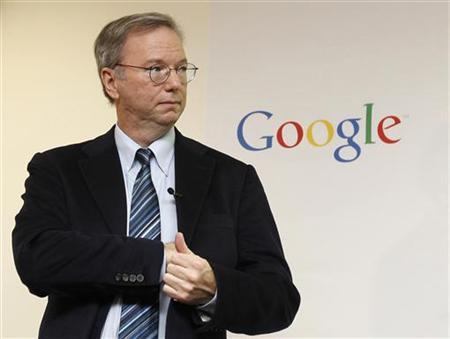 Google's Chairman, Eric Schmidt has put forth a statement about his support for companies using its Android operating system.
Schmidt has confirmed to stand by Android vendors and criticized the Microsoft's litigation against the companies using Android operating system. Schmidt is delivering the messages while taking a tour. While roaming in South Korea, Schmidt has said that Google's upcoming acquisition of Motorola would not make it a favourite amongst its Android partners.
And in Taipei, he has told, "We tell our partners, including the ones here in Taiwan, we will support them. For example we have been supporting HTC in its dispute with Apple because we think that the Apple thing is not correct,"
Earlier, Google had provided a little support to the lawsuits signed against Apple for violating the patent laws. Afterwards, Google had announced its plans to acquire Motorola Mobility for $12.5 billion. The deal is aimed to design and provide Google with the patent protection, needed desperately through Motorola's intellectual property. Currently, Apple is filing a lawsuit against Motorola Mobility and Samsung for patent infringement. Even Google is being sued by Oracle over claims that Android violates Java-related patents.
In response, the helping hand offered by Schmidt will be in shape of information sharing, industry expertise, and possibly most importantly, access to Google's patents.
Even after getting fully protected, Google should not expect Apple to get vanish. Steve Jobs, the Apple's co-founder had said in his that he was willing to wage war to take down Android, and stated, "I will spend my last dying breath if I need to, and I will spend every penny of Apple's $40 billion in the bank, to right this wrong. I'm going to destroy Android, because it's a stolen product. I'm willing to go thermonuclear war on this."
Google has covered up for building up a chest of patents by declaring it a part of their competitive strategy. It is aimed to use these to rescue its partners.
Microsoft is probably sanding highest on the agenda and seems like to win it. However, Schmidt is saying that Microsoft will not be able to cash the cheques that its mouth has been writing by delivering the false statement against Android to scare people against its usage.
Article viewed on Oye! Times at www.oyetimes.com