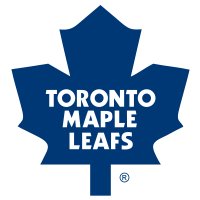 Leafs Suffer Back-to-back Blowout Losses at Home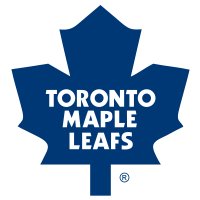 The cracks are starting to show.
Last week the Toronto Maple Leafs were the best team in the NHL – all was good in Leafs nation. But what a difference a week makes. Suddenly, after two blowout losses at home by a combined margin of 12-1, fans have booed their team off the ice in back-to-back games.
The 7-0 loss to the Boston Bruins on Saturday night was ugly and the team talked about the importance of bouncing back and having a much better effort against the Florida Panthers. Although the effort was better, the result was similar as the Leafs suffered a 5-1 lopsided loss at the Air Canada Centre.
The Panthers (7-4-3) had a balanced-scoring attack with five different scorers getting on the scoreboard – Jack Skille, Marco Sturm, Tomas Kopecky, Sean Bergenheim and Shawn Matthias. Skille and Matthias also added assists to finish with two-point nights. Panthers goalie Jose Theodore frustrated Leafs shooters all night and stopped 38 of 39 shots to pick up his fifth win of the season.
The Leafs' (9-5-1) only goal scorer was Phil Kessel who scored his league-leading 11th goal of the season with the Panthers up 4-0. The third period tally ended a 137 minutes 59 seconds scoreless stretch for Toronto that spanned three games.
Tuesday's setback was less distressing for Head Coach Ron Wilson – a couple of bounces and the game could have gone a different way, so there were positives to take away from the game. But there's no sugar-coating it – the Leafs are struggling and have now lost two games in a row for the first time this season.
"For me the positive thing tonight is the number of scoring chances we had," said Wilson. "The New Jersey game and the game in Columbus, I didn't think we played very well and we managed to get away with wins. So you could kind of see where we were headed."
"And tonight if you take anything out of it, it's how well we played in the second and the third period. Their goalie made a number of big saves and then, unfortunately, we didn't get a save and that kind of sunk us. But we've got to shore up our goaltending, obviously, and play the way we did tonight and more often than not, the puck will go in the net."
As Wilson alluded to, a lot of what has ailed the Leafs is the mediocre goaltending provided by Jonas Gustavsson and rookie Ben Scrivens. For the second straight game, the starting goalie was pulled – this time the "Monster" got the start, but allowed three goals on 21 shots and Scrivens allowed two goals on seven shots in relief.
Gustavsson thought that the Panthers got some lucky bounces on him and agreed that Theodore played really well in goal at the other end of the ice.
"I think we all wanted to bounce back and get a win tonight but they took advantage of their opportunities," said Gustavsson. "They had some lucky bounces with them and got a couple of goals early. Their goalie (Theodore) played really well too. I think we could have scored a few goals but he played really well."
Scrivens, who came in late in the second period to replace his teammate, made some big saves in the third, but felt he let his team down by allowing two goals.
"That's little consolation," said Scrivens of his big saves. "I got to make sure that I give these guys a chance and I didn't do that tonight. I didn't hold on to my end of the bargain.
"It's my job to be ready just in case…I didn't stop the puck when I needed to."
Wilson also said that his team needs to do a better job in bailing his goalies out, but his goalies need to minimize mistakes as well.
"We got to support our goalies better," added Wilson. "If it's a rough time for them, play better defensively, but sometimes that's hard to do if you don't give up any chances and the puck is in the net and it's not a scoring chance – there's not much you can do. And just not focus on what's happening between the pipes from the rest of the team's point of view and play our game."
Leafs forward Joffrey Lupul feels for his goaltenders, but admits the offence needs to be a lot better too.
"I know those guys (goaltenders) are not happy with the way they played tonight, but a lot of us aren't," said Lupul. "And you win as a team and lose as a team. It kind of goes hand in hand. We all count on each other and we're not scoring enough goals for them right now."
Meanwhile, James Reimer is still out with concussion-like symptoms and has now missed eight games since being hit by Montreal Canadiens captain Brian Gionta on Oct. 22. There is still no clear indication as to when the goalie will return to action.
Bad Bounces
The Panthers came out with a quick start and three great chances in the opening minute, but Gustavsson made big saves to keep the game scoreless early. The Leafs had a power play a short while later and created a few chances but were unable to get the puck past Theodore.
Just before the halfway mark of the first period, the Panthers opened the scoring on a broken play. Skille skated down the right side and centred the puck, but it was blocked by Leafs defenceman Luke Schenn. The forward then got the puck back while driving to the net, and after a couple of nice stick-handling moves, he put it into an open net as Gustavsson slid out of position on the play.
In the second period, the Leafs finally started to have periods of sustained pressure in the offensive zone and this prompted Panthers coach Kevin Dineen to call a timeout and calm his players down.
Late in the period, Gustavsson came out his net to play the puck but failed to stop it. Skille picked it up and from behind the net centred out front to teammate Sturm who put the puck in past Gustavsson. The Leafs goalie had scrambled back into net, but was not tight against the near post.
Then seconds later, Kopecky carried the puck over the Leafs blue line and fired a shot that deflected off of Leafs defenceman's stick and through the pads of Gustavsson to make it 3-0. Like Saturday night, Toronto once again allowed two quick goals – this time in 19 seconds. Gustavsson was then pulled and replaced by Scrivens.
Early in the third period, the Panthers increased the lead to 4-0 off an innocent-looking rush. Matthias skating down the left side just fired the puck on goal, but Scrivens took it off his left shoulder and it landed in the slot for Bergenheim who had an empty net to shoot at.
Then 58 seconds later the Leafs finally ended its long scoreless streak. A shot from the point by Carl Gunnarrson bounced off Theodore's pads and right to Kessel in front who banged in the puck to get his team on the board.
The Leafs line of Nikolai Kulemin, Mikhail Grabovski and Matt Frattin were very dangerous in the third period but were thwarted by Theodore every time. Kulemin could have had a hat trick in the final 20 minutes had he been able to capitalize on his chances.
With less than five minutes left, Matthias turned another innocent looking play into a goal. This time skating down the right side, he tossed the puck out front as he reached the goal line and it hit Scrivens' right pad before going in. It was that kind of night – the Panthers were able to get the lucky bounces while the Leafs couldn't.
Despite the back-to-back losses, nobody in the Leafs dressing room is ready to hit the panic button yet. After all, the team was winning just a week ago.
"We should still have confidence in here," said Lupul. "Four or five days ago we were the top team in the NHL so get back to work tomorrow at practice. We need to push each other at practice more I think.
"We know how to do this. We were winning games – three and four in a row just a while ago…it's just a matter of getting everyone on board and getting a solid effort from everyone every night."
The Leafs will now head out on a one-game road trip to take on the St. Louis Blues on Thursday night at 8 p.m. ET and will return home to face the Ottawa Senators on Saturday night.
To follow me on twitter click HERE
Download or stream the 500 Level podcast with co-hosts Aman Dhanoa and Ben Trattner as they discuss news, opinions, and views on Toronto sports from the Upper Deck. Leafs, Raptors, Jays, Argos, TFC – nothing is off limits. It's good to be a fan!
Also available on iTunes