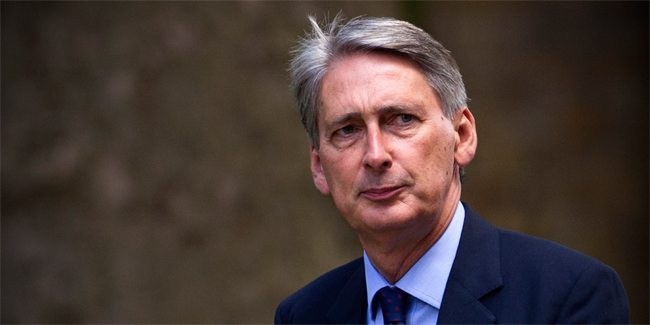 UK's chancellor and a millionaire Tory MP, Philip Hammond, has explicitly refused to reveal his tax return to the public. In response to a query today if he would reciprocate the move by his Labour rival to set an example ahead of the 2017 Budget. Addressing the audience in BBC's Andrew Marr Show, Hammond mentioned that "I have no intention of doing so," adding that "just for the record my tax affairs are all perfectly regular and up to date. But this demonstration politics isn't helping to create a better atmosphere in British politics."
Shadow Chancellor John McDonnell had sought the top Tory to reveal their tax returns as he accused Mr Hammond of "running scared". He claimed to have hoped for a head-to-head at the end of the Marr show in order to challenge the Tories' refusal to increase 165,000 people's disability benefit in line with a court ruling. According to a Liberal source, Mr Hammond's team had refused the "sofa clash" by claiming he needed to travel to ITV's nearby studio for his next interview.
Mr McDonnell has challenged his Tory rival to publish his tax return after revealing his own documents for 2015/16. According to Mr McDonnell's return, he paid income tax of £16,177 in 2015/16 on earnings of £66,943. Quite noticeably, he did not declare any earnings from a second job. On the other hand, Mr Hammond is one of Parliament's richest MPs with a net worth estimated at £8.2million in 2014.


Loading ...