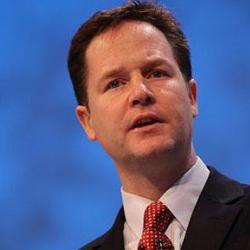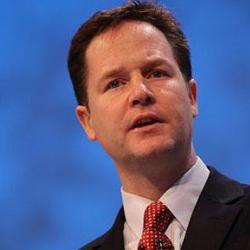 Deputy Prime Minister, Nick Clegg has spoken in support of calls for a royal commission to review Britain's illegal drug laws and the possibilities of decriminalising certain illegal drugs.
Prime minister, David Cameron has rejected the report by Home Affairs Select Committees report that referred to Portuguese example where people found with drugs are not always prosecuted.
Mr. Cameron has angrily responde to the demand for a Royal Commission and said it was merely for "after the next election" in case Lib Dems remain successful. Mr. Prime minister has clearly told the Coalition would not be changing policy with regards to drugs.
Transform Drug Policy Foundation's Danny Kushlick has said: "Nick Clegg's call is a sign the world has moved on."
He said there is a dynamic change in attitudes about drugs controls around the world and accused Tory and Labour leaders of being outdated over the issue.
However Deputy PM has asked government to be more open-minded and look at all approaches as he said: "We can't be complacent, we owe it to the many many children in this country who still get snarled up by drugs, whose education chances are blighted by drugs.
"There are those whose health is damaged by drugs, we owe it to them to constantly and restlessly look for better ways of dealing with the scourge of drugs."
The U.S. state of Colorado has recently legalised the limited possession and sale of marijuana and the same option is under consideration by other states as well.
The charity DrugScope has also welcomed "any moves towards having a mature public debate about drugs in the U.K". It has also favored the creation of a Royal Commission.
Article viewed on Oye! Times at www.oyetimes.com.